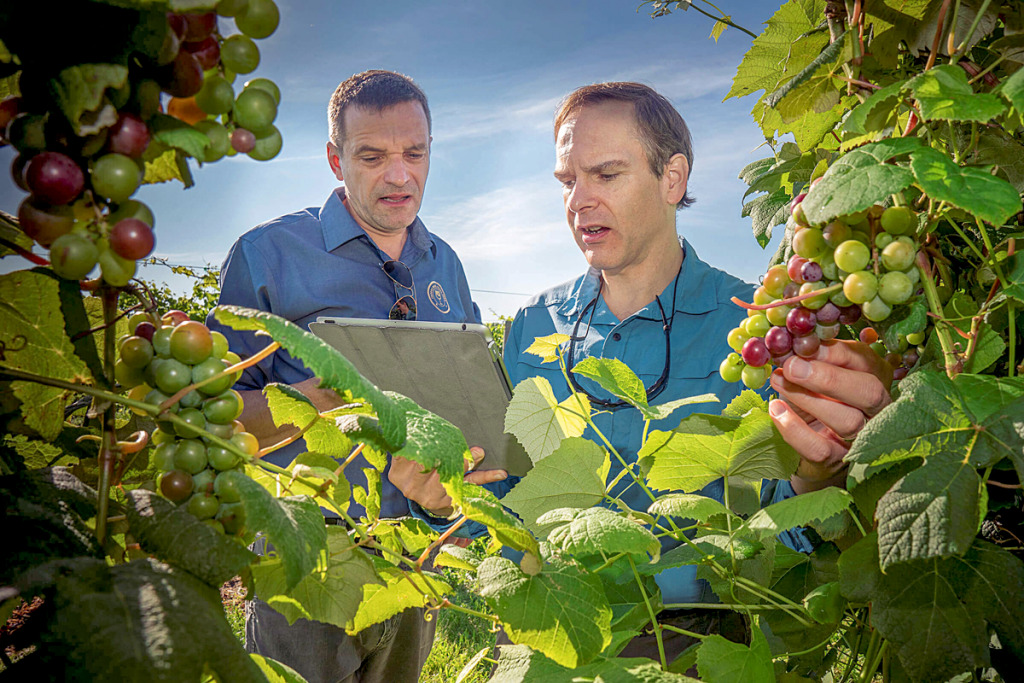 Purdue University President Mitch Daniels continues to accelerate the school's efforts to help get academic work done by faculty—and students—into the commercial realm.
The latest initiative in this ongoing effort is a new campus-wide innovation and entrepreneurship program designed to help connect Purdue innovators with novel paths to entrepreneurship and commercialization. The program will start by working with faculty, but Purdue officials said it could be expanded to students.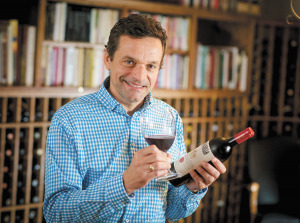 To kick off the as-of-yet-unnamed program, Purdue's College of Agriculture has appointed Christian Butzke, a food science professor and wine industry entrepreneur, as the first innovation and entrepreneurship fellow.
The program—to be led by Butzke—will be coordinated through the Burton D. Morgan Center for Entrepreneurship.
"Purdue has made a lot of efforts toward entrepreneurism and commercialization, and now we want to put this on a systematic platform," Butzke told IBJ. "We want to take a systematic approach and create a culture of entrepreneurship in the academic setting."
The new program has been on the drawing board since November, Butzke said.
"The program is aggressive but it's not about making money from everything we do," Butzke said. "It's about bringing out technology researchers are working on and making it accessible for the good of every Hoosier."
Mitch Frazier, CEO of AgriNovus Indiana, an agbioscience initiative of the Central Indiana Corporate Partnership, said the program is coming at a perfect time.
"To put a fellow in place between academia and commercialization is absolutely critical in a time when the food supply chain post COVID will become more a focus of many," Frazier said.
"Discovery and innovation are synonymous with the School of Agriculture at Purdue, and this program puts an exclamation point on the infrastructure—including the Purdue Foundry and Discovery Park—the university has put in place to take a lot of the great, critical, work they've done there into the commercial sphere where it can have a broad impact on countless people," he said. "This program also adds yet another competitive differentiation for Indiana to add more ag bioscience jobs to our economy at a very important time."
Ag's Silicon Valley?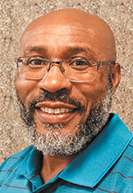 Klein Ileleji, a professor in Purdue's agricultural and biological engineering department, is confident the new program is a big step toward making Indiana to agricultural technology and agbiosciences what Silicon Valley is to the tech sector.
"For the ag community, it moves us toward what the Silicon Valley institutions have done with Stanford [University] and [the University of California at] Berkley," he said. "A program like this can drive a lot of innovation. It can certainly make this state and region an epicenter of technological innovation in agriculture and life biosciences. It's the first step of building an ecosystem that can have a tremendous economic impact on the entire state."
Ileleji knows well the challenges that can occur when academics take their research into the commercial arena. A professor at Purdue for two decades, Ileleji started Jua Technologies International—which created a method to dry various kinds of crops through solar technology—in 2016.
"When you see big research findings or an innovation coming out of a school, it's not just one person behind that," Ileleji said. "It takes a team. Having support like this program provides night and day on a number of fronts is so, so important.
"Purdue has one of the best names in ag and engineering in the world," he added. "When Purdue put its name, clout and marketing power behind your company's name, it's invaluable to getting these discoveries out to the wider world."
In addition to fueling the economy and driving revenue generating potential for the school and researchers, Ileleji said pushing research to the commercial realm also benefits professors' students.
"As a researcher, I'm better off for starting a company," he said. "It makes you better able to speak about real world things. That adds value to your teaching and your research."
While the new program is starting in Purdue's agricultural school, Butzke is hopeful other departments and schools within Purdue will become involved.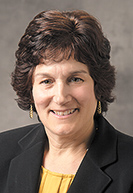 "We're creating a new mindset when it comes to innovation and entrepreneurship across Purdue's campus or campuses," he said. "I look forward to working with faculty and students who are interested in commercialization to take their innovations to the world."
In this new role, Butzke will mentor faculty and students considering entrepreneurship. He also will support Karen Plaut, the Glenn W. Sample dean of agriculture at Purdue, to develop and implement entrepreneurship and commercialization strategies for the College of Agriculture.
"Commercialization of Purdue discoveries is crucial in our efforts as a worldwide leader in addressing challenges in food, life and natural resource sciences," Plaut said.
Butzke isn't just an academic. He co-founded VinSense, a West Lafayette-based company assisting in wine grape agriculture through Purdue-patented technology.
"Dr. Butzke is a wonderful example of a faculty entrepreneur who is innovative and passionate about helping others achieve their dreams," said Wade Lange, vice president and chief entrepreneurial officer of the Purdue Research Foundation.
"This is another strategic way to support Purdue's mission of improving the world through technologies and graduates," he said. "We anticipate that other [Purdue] colleges will soon be participating in the program."
Changing course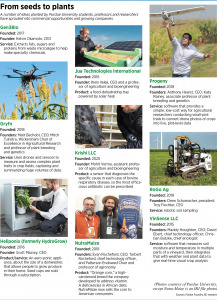 For decades—all the way up to and through much of the 1990s—many academics frowned on attempts to take university research commercial.
A powerful seed for change was sown by an Indiana senator more than 40 years ago.
The Bayh-Dole Act of 1980 gave colleges and universities rights to intellectual property generated from federal funding. Co-sponsored by then-Sens. Birch Bayh, D-Ind., and Bob Dole, R-Kan., the law was seen as a way to pull the United States out of the economic malaise of the 1970s.
The Bayh-Dole Act gave researchers and schools financial incentive to pursue commercialization of research internally. Still, many academics and academic institutions were hesitant to dive in.
But in the 2000s, a new generation of university presidents emerged.
When Martin Jischke became president at Purdue in 2000, he started pushing the school's researchers toward the commercial realm.
A few years later, Indiana University President Michael McRobbie followed suit in Bloomington.
Daniels, the former Republican Indiana governor, took the effort to a new level when he became Purdue president in 2013.
The new program—which officially started Jan. 27—will help Purdue professors and researchers to gain funding for their projects and efforts to start a company. "Connecting entrepreneurs with money is an important part of this," Butzke said.
It will also help them file patents, start limited liability corporations, attain and manage licenses for their research, conduct market research and customer discovery, form partnerships and boards of directors, he added.
"There's still a steep learning curve for many professors in taking their research commercial," Butzke said. "Purdue faculty members need to first be guided in that direction [of commercialism] and then make sure they know about the resources available. There's lots of infrastructure in place at Purdue, we just want to make it more accessible."
The professors who go through the program can then take those lessons to their students.
Right person for the job
Butzke is a German engineer by trade and moved to the U.S. in 1993. With expertise in biofuel and alcohol production—including the fermentation processes—he began working in the wine industry out of the University of California, Davis. There, he worked with famous wine makers, including Ernest Gallo. In 2002, he moved to Rhode Island where he took a job with an East Coast wine maker. He joined Purdue in 2005.
"I was attracted to Purdue's progressive nature," he said. "I could have had a cushy job with a German engineering company, but I wanted to take a risk. If you are relevant to your students, to your stakeholders, you'll always be successful. That's what I teach my students. Look around. Take some risks. And be resilient. Have the freedom to pursue big ideas that no one else thought possible."
In 2015, Butzke joined three others (including two Purdue professors) to launch VinSense, a startup that does precision mapping and data visualization of soil and climate conditions for vineyards.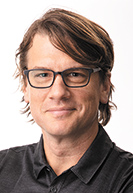 "It's essentially a software company that does mapping and data visualization," Butzke explained.
Matt Bechdol, CEO of Gryfn—an agricultural technology company born from Purdue researchers—thinks Butzke is the perfect person to lead the new program.
"Christian is well respected as a faculty member and is well respected in his field of expertise," said Bechdol, who earned a master's degree in agricultural economics from Purdue in 2010.
"He has a good bit of knowledge on the commercial side and has had success as an entrepreneur. And he brings this fantastic personality," Bechdol said. "He's an extrovert in a sea of introverts, and that's going to be super helpful when it comes to making connections."
Scott Massey, who launched agricultural technology firm Heliponix while a student at Purdue, echoed that sentiment. Massey met Butzke through a Purdue program three years ago and both of their companies received funding from Purdue Research Fund's Ag-Celerator, a plant sciences innovation fund designed to provide critical startup support for Purdue innovators who wish to commercialize patented intellectual property.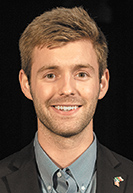 "Christian Butzke is a great man, not just a great professor," Massey said." He's just a very personal man. That's one of the most critical details of a mentor. They couldn't have chosen a better person to lead such an endeavor."
Bechdol is hopeful that Butzke will be instrumental in pulling together interdisciplinary teams like the one that launched Gryfn in 2018.
Gryfn was the product of eight Purdue researchers' work in various specialty areas, Bechdol explained. Gryfn specializes in what's called phenotyping field technology, which helps farmers and researchers capture and summarize huge volumes of data from drones and sensors working over and in farm fields.
"Christian as a peer and entrepreneur himself can work with these different groups," Bechdol said. "He can recruit and help these technologies come out. He provides this peer-to-peer opportunity that's been missing with respect to faculty engagement."
Bechdol said the agricultural field is a great place to start this type of new program.
"I love that ag is leading the way on this," he said.
"Purdue is one of top ag programs in the world. Agbiosciensecs is multidisciplinary drawing on various areas of expertise," he said. "It's a wonderful model to lead with a multidisciplinary approach. It's a good area to start this program."
Currently, Butzke—who said it's too early to estimate how many people or startups will take part in the program annually—is busy making the rounds to get the word out about the program.
"That's the first big step. I want to make sure everyone gets involved," Butzke said. "We don't want to just preach to the choir … to people who are already interested in being entrepreneurs.
"We see this as kind of missionary work to really reach out. By doing that we think it will have a big domino effect."•
Please enable JavaScript to view this content.