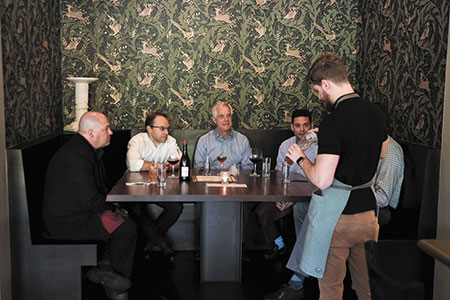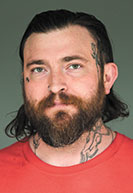 Chef Jonathan Brooks' latest restaurant, Beholder, is like a fistful of caviar: not easily contained.
The decor at the East 10th Street restaurant is mostly modern and spare except for "Grandma's house"—that room sports pink walls and ceiling, an oriental rug and a bowl full of hard candy.
Since Brooks and business partner Josh Mazanowski opened Beholder in June 2018, its constantly changing menu has included everything from burger specials to barbecued octopus. If you call ahead, restaurant staff will make you a $1,000 chicken-wing dinner for two to four people with caviar and booze, a meal it's sold more than a half dozen times.
"We're a restaurant that just kind of follows our whims," Brooks said. "We're called Beholder for a reason. It's just the things that Josh and I feel are beautiful and fun to do. And so we do them when inspiration strikes. There's not too much planning."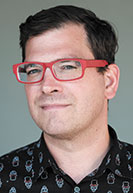 It's not that Brooks, 34, and Mazanowski, 41, have no vision for their dinner-only restaurant, which they've built around good food, an extensive wine list and a spirit of fun. It's just that, within this broader vision, the two owners like to keep things flexible.
"It's like planning a good party," Mazanowski said. "You have the best intentions, and you can plan—and [then] the party, it'll take on a life of its own."
"That's a good way to put it," Brooks agreed.
But this party needs more guests.
Business has been slow to build at Beholder, which isn't yet consistently profitable and has had to cut staffing to the bone. It's also had high-profile dustups with people who believe the restaurant is out of step with its low-income neighbors.
Brooks had big early success with his other restaurant, Milktooth, which he opened with then-wife Ashley Brooks in Fletcher Place in 2014. Within a year of Milktooth's opening, Brooks was named one of Food & Wine magazine's 10 "Best New Chefs" for 2015.
The crowds haven't poured in this time around. Beholder's location is likely a major reason.
The restaurant is across the street from Woodruff Place—in the Windsor Park neighborhood, where the median household income is $29,688, far below the Marion County median of $43,369. The restaurant's neighbor to the west is a Family Dollar store.
"That's our neighborhood grocery store because there are no grocery stores," said Satchuel Cole, president of the Near Eastside Community Organization. "It's such a poor neighborhood."
Cole lives in Willard Park, about a mile south of Beholder. She said she's never eaten at the restaurant. "I can't afford their food."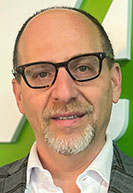 Windsor Park also lacks the dense retail and commercial development—and the associated pedestrian traffic—of areas like Fletcher Place, Fountain Square or Mass Ave.
"They're purely a destination location," said real estate broker Gary Perel, a principal at Indianapolis-based ALO Property Group LLC. "For the market itself, they're probably too expensive for the area—but they're not too expensive for downtown."
Perel, a Carmel resident, said he has eaten at Beholder and loves it. He also acknowledged that, when he took his wife to dinner there, she felt uncomfortable while they were driving through the neighborhood.
Perel describes the neighborhood as an up-and-coming area that should get a big boost when the first phase of the $300 million Bottleworks District office, residential and retail development opens about a mile west along Massachusetts Avenue next year.
"They're a little bit ahead of the curve," Perel said of Beholder. "That said, I think the area is growing."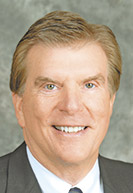 Steve Delaney, a retail broker with CBRE, also said he sees potential in the neighborhood. "The future of that area, I think, is very bright."
Delaney compared the neighborhood to East 16th Street, which has seen an explosion of development over the last few years. Restaurants Tinker Street and Festiva were both outliers when they opened on East 16th Street several years ago, Delaney said. "They were in the path of progress, and now they're very successful."
He predicted the same future for Beholder.
Lean times
In the meantime, the restaurant is toughing it out.
"Josh and I were well aware that it was going to be challenging to get people out to the east side," Brooks said, acknowledging that the task has been "more challenging than we anticipated."
On a weeknight, Beholder averages about 35 customers. On the weekends, that number is 70 to 80.
Another problem: Business is uneven. On some weekend nights, the restaurant serves 140 or more customers. But other weekend nights bring as few as 30.
A crucial goal in this second year: Increase those numbers. Specifically, Beholder's year-two goal is to bring in about 45 customers on weeknights.
"We have to get more people," Mazanowski said. "That is a reality for us. I have to have the belief that that will happen."
The restaurant, which opened with 23 employees, is down to 12.
Some of those reductions were inevitable, Brooks said—restaurants typically open with a big staff to help make sure the first weeks and months go smoothly.
But Beholder ended up eliminating its two sous chefs, bartending staff, pastry chef and general manager.
"We did our best to retain everybody until it became apparent that, without the business to run a larger operation like that, we had to slim down," Mazanowski said.
Brooks picked up the extra kitchen duties and Mazanowski, a trained sommelier, added bartending and general-manager duties to his plate. Both say they're working 12-hour days, six days a week.
In a January post on Facebook, Brooks said he and Mazanowski had paid themselves only about $6,000 to date, and Brooks had sold some personal possessions to make a rent payment.
Things have improved since then, and the restaurant now turns a profit most weeks, Brooks said, though "it's still very hard. We've paid ourselves very little to keep the restaurant kind of just moving along."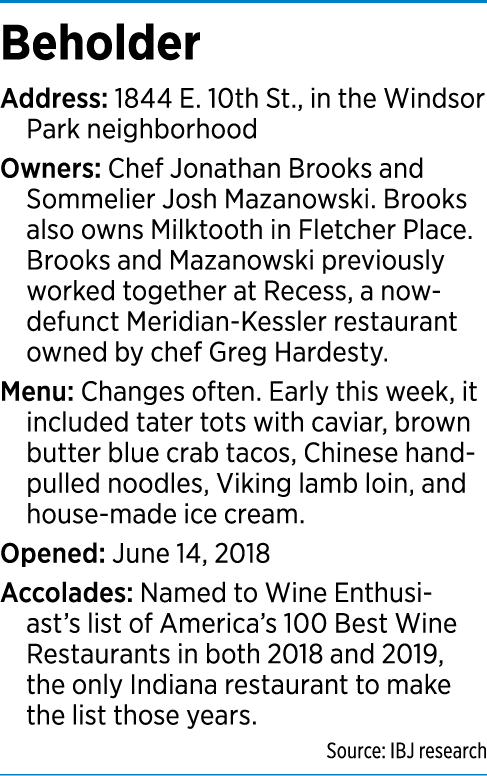 Neighborhood tensions
When Beholder has garnered attention, it hasn't always been positive.
In October, the restaurant's owners invited a traveling artist to paint a mural on the west wall of the building. The mural—a cartoon of copulating rabbits, one smoking a cigarette—created online outrage, and the building's owner had it painted over within days.
In response to the mural's opponents, Brooks posted a vulgar message on social media, which stirred further anger.
It felt like a slap in the face to Cole, the Willard Park resident. "The near-east side is its own beautiful little place, but sometimes we get people who don't see it for that."
(A smaller version of the mural now hangs inside the restaurant—a gift from a customer who had the painting commissioned for her 40th birthday, Brooks said.)
Brooks and Mazanowski said they gave the mural artist free rein and didn't know what she would create.
They also say they liked the piece and were disappointed that it was painted over—though Mazanowski admitted he wouldn't choose to repeat the experience.
"I want you to come in here for the food, the wine, the service, the experience. Not because of some bunnies. And so from that business standpoint, I'd probably pass on it next time," he said with a laugh.
In January, local activists installed a miniature food pantry—a box stocked with free food—outside the restaurant. The box has since been removed.
Both episodes left Beholder's owners feeling attacked.
"There are nice restaurants in every nook and cranny of every major city in the country. We are no different. We are just two broke kids that can afford this restaurant space," Brooks said.
Mazanowski acknowledged that the neighborhood deals with serious, complicated problems, including drug abuse and poverty.
"The east side, this neighborhood—there's real problems and there's real struggle. Working down here, you can see that," he said.
"And so, hopefully, we get to be something that lessens the load of some of the bad things that happen on a day-to-day basis, whether it's drugs or prostitution that you see every day on this street."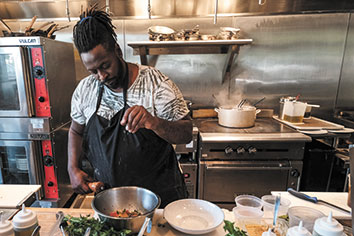 Refining the strategy
The owners in recent months have refined their vision for Beholder in a quest to bring in more customers.
"We want to stay true to what our initial goal was for the restaurant and see how it plays out," Brooks said. "But we are trying to do things, like a burger special once a week, or some more moderately priced entrees, to entice people to come see us throughout the week. We don't want to be a special-occasion-only restaurant."
The restaurant has also revamped its cocktail menu and lowered cocktail prices, with the goal of attracting the after-work-drinks crowd.
That's a smart strategy, said chef Tony Hanslits. Hanslits has been in the business for 48 years as a chef, restaurant owner and culinary educator. He currently owns Nicole-Taylor's Pasta and Market and Backroom Eatery on East 54th Street with his wife, Rosa.
"You can't be a special-occasion place," Hanslits said, because that means customers will visit at most a couple of times a year. "There's just not enough special occasions."
Beholder also launched some print advertising in June, though the owners still prefer to lure customers via word-of-mouth.
"Go out and eat. Come in our presence if you want to know if a restaurant's any good," Brooks said. "Take a chance. That's what life's supposed to be about. You'll have an experience, form your own opinion."
If business remains slow a year from now, Brooks and Mazanowski say they'll have to ponder hard decisions—should they change the entire concept of the restaurant? Sell it? Try something else?
But they're not thinking about that yet.
"Sometimes, year two in a restaurant is bad," Mazanowski said. "But most of the time, you're going to, if you're doing all the right things—and we believe we are—there will be growth."
"We're not quitting," Brooks said. "We're going to have to fail before we quit, for sure. Josh and I have a lot at stake in this restaurant—mentally, financially, emotionally, publicly. We're going to ride it until the wheels fall off, or until it becomes a hit."•
Please enable JavaScript to view this content.