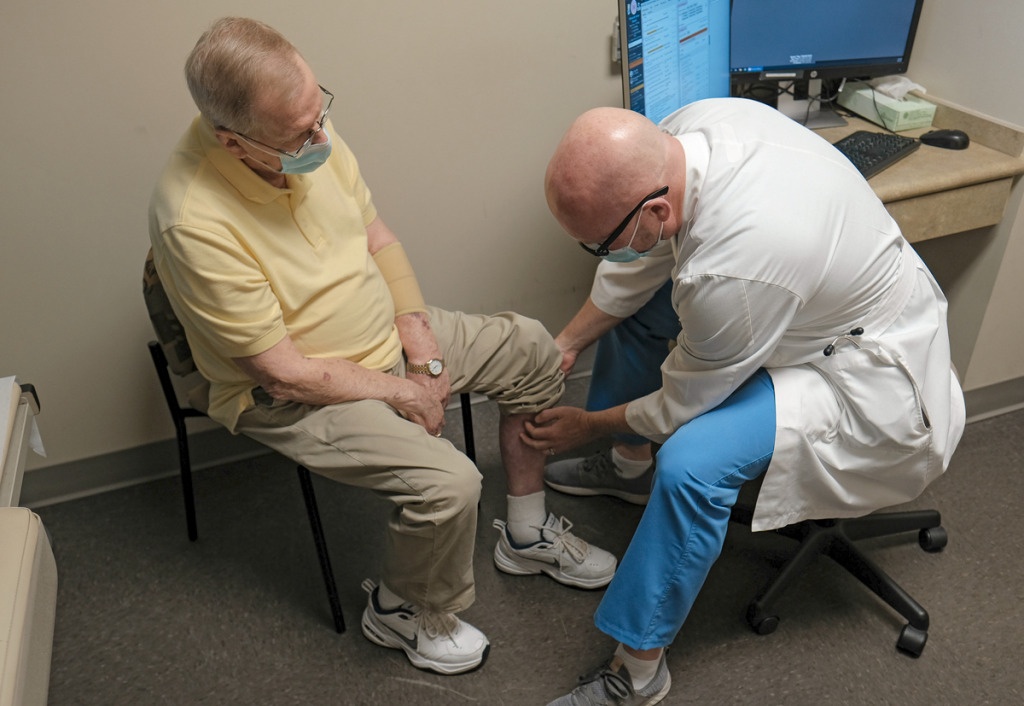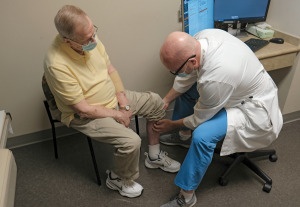 For nearly 21 years, Toby Brower has spent his days examining patients, taking histories, ordering lab tests, and managing treatment plans.
Brower, a physician assistant at Franciscan Health, said he likes the work but thinks his job title could use an upgrade. He doesn't so much assist physicians, he said, as provide care as part of a team.
"When I describe my title with patients, they say that 'assistant' doesn't really describe what I do for them," he said.
Brower, who has two decades of experience in helping patients manage illnesses, said he would welcome a change in title to "physician associate," signifying that his job is much broader than assisting physicians.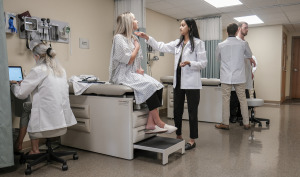 Around the nation, physician assistants also are pushing for the same change in job title, representing the largest effort ever to rebrand since the profession was born in the 1960s.
Many PAs, as they informally call themselves, say the change will provide a more accurate description of what they do, and could give them a bit more respect in the process. Some PAs, however, say the title change is unimportant and won't change their scope of duties.
The group's national association last year formally changed its name to "American Academy of Physician Associates," and waved that banner during a three-day national conference in Indianapolis last month.
The group said it hopes state legislators and professional licensing associations will officially approve the name change for the job title as well in laws and rules.
"The new title—physician associate—directly addresses the common misperception that PAs 'assist' physicians," the national group's website says. "They do so much more!"
The organization represents more than 150,000 PAs across all medical and surgical specialties in all 50 states, the District of Columbia, U.S. territories, and the uniformed services.
No state has approved the title change yet, and the national group is counseling its members to continue calling themselves "physician assistants" until governmental bodies officially approve the name change.
PAs work in a wide variety of settings, from hospital inpatient floors to primary-care clinics.
Local hospital systems have hired hundreds of them in recent years—along with nurse practitioners, nurse anesthetists and other so-called "advanced practice providers"—to help doctors provide care to more patients.
PAs often perform routine tasks such as taking patient histories and recording symptoms and complaints. However, depending on their training and type of setting they work in, they can also sew up wounds, insert chest tubes and remove casts.
It's too soon to say how much support the PAs have in changing their job title. Such a move would likely require several years, at minimum, in any state.
The organization's Indiana chapter said it is not actively lobbying for such a change.
"We are focused on issues regarding health care in Indiana. We are not focused on a name," said Courtney Doran, legislative and advocacy co-chair of the Indiana Academy of Physician Assistants, which represents about 2,275 PAs across the Hoosier state.
Indiana often waits to see how other states proceed on such matters. Indiana was the last state, in 2007, to allow PAs to prescribe drugs. The profession argued getting such authority would allow them to help overstretched doctors see more patients, particularly in rural and some urban settings, where doctors were scarce.
The main opponent was doctors, who said they worried that if PAs could prescribe medicine, they would set up competing medical facilities, with only loose supervision from doctors.
And now, the proposal to change job title of PAs to "associate" is running into strong opposition, again from medical groups, which say it might confuse patients over who is providing care.
The American Medical Association said a survey it commissioned showed that about one-quarter of patients wrongly believe that physician assistants are physicians or were unsure. Nearly half said it was hard to identify who's a licensed physician or that they don't know.
The American Osteopathic Association, another group that represents physicians, said it was "deeply concerned by the potential harm to patient care and patient safety" by the proposed title change and similar moves by nonphysician clinicians.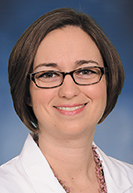 The largest medical group in Indiana, the Indiana State Medical Association, representing more than 9,000 physicians and medical students, said the rebranding to "physician associate" was likely to confuse patients.
"Changing to physician associate almost seems like another type of provider on the medical staff," said Dr. Elizabeth Struble, a family physician in North Manchester and president of the Indiana State Medical Association. "We're trying to make things transparent in health care. We're trying to be clear."
The Indianapolis-based physician association passed a resolution last year to "vigorously oppose" any legislation at the state level that would change the term "physician assistant" to "physician associate."
It also resolved to discourage the use of the term "physician associate" by any hospital system, medical practice, provider organization or insurance company.
It's just the latest fight in the U.S. health care system over title changes and so-called "scope of practice," the legal framework over boundaries for what type of care each provider is allowed to offer.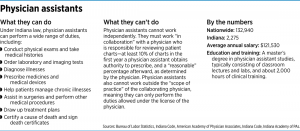 In Indiana and many other states, PAs cannot work independently, and must work in collaboration with a physician who is responsible for overseeing their work.
Physicians don't need to sign off on every decision the PA makes. But in Indiana, physicians are charged with reviewing a certain number of patient charts—at least 10% in the first year a physician assistant obtains authority to prescribe, and a "reasonable" percentage afterward, as determined by the physician.
The relationship between physicians and PAs has sometimes been a roller coaster ride that highlights the difference in their training and responsibilities. Physician assistants normally earn a master's-level degree, including about 2,000 hours of clinical training.
Physicians, on the other hand, earn a doctoral-level degree, which includes between 10,000 and 16,000 hours of clinical training—or five to seven times as many as a PA, depending on the specialty.
So while PAs have wide authority to diagnose patients and set up treatment plans, they are often considered lower on the hierarchy than physicians.
The national median salary of a physician assistant is $121,530, according to the U.S. Bureau of Labor Standards. The median salary of a physician or surgeon is nearly twice that, $208,000.
The PA profession was born in the mid-1960s as a way to address the shortage of primary-care physicians.
The earliest proposal called for "an advanced medical assistant with special training, intermediate between that of the technician and that of the doctor, who could not only handle many technical procedures, but could also take some degree of medical responsibility." It appeared in a 1961 article in the Journal of the American Medical Association.
The Duke University Medical Center in North Carolina put together the first program, basing the curriculum on the fast-track training of medics and doctors during World War II. The director, Dr. Eugene A. Stead Jr., selected four Navy Hospital corpsmen who had received medical training during their medical service.
The federal government set up accreditation standards and standardized exams. The first class graduated from Duke University in 1967, following about two years of classroom and clinical studies.
The nation's doctors were early supporters. In a large advertisement in Life magazine in 1971, the AMA praised the concept of physician assistants, who they said could help overstretched doctors tend to more patients.
"They're virtually an extra right hand for the doctor," the advertisement said. "And that's very good news for the doctor's patients."
Over the years, programs have sprung up across the country. In Indiana, nine colleges or universities today offer PA Studies. They train students in a wide range of health subjects, from anatomy to pharmacology, along with clinical training in hospitals and other health settings.
Many of the Indiana programs are highly competitive, with more than 1,000 applicants seeking one of a few dozen spots each year.
Butler University has the oldest program in Indiana, graduating its first class in 1996. Franklin College has one of the newest programs, started in 2018.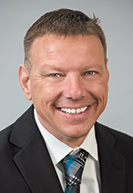 Yet the program directors at those two schools—and several others in Indiana—have widely varying views on the burgeoning move to change their job title.
Douglas Stevens, a physician assistant and program director at Indiana State University in Terre Haute, calls the title change "long overdue" to reflect that PAs can diagnose and treat patients, order lab tests, prescribe medicines, and numerous other jobs associated with providing care.
"The 'physician assistant' title kind of sounds like you're the assistant helping the doctor with whatever they're deciding to do that day," Stevens said.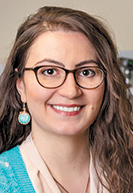 Jasmina Cheeseman, director of PA Studies at Franklin College, echoed those sentiments. "The word 'assistant' implies we are assisting. But in primary care and some specialties, we see patients by ourselves."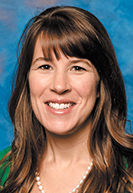 But Betsy Schmidt, the program director at Butler, said she would rather stay focused on trying to make a difference in patient wellness and student education, and doesn't spend any time thinking about the possible name change for her job.
"This isn't a particular interest of mine, as far as why I went into this profession or why I spend my life educating students and future providers."
And some others prefer not to tip their hands. Rebecca Rebman, the program director at IUPUI, declined to comment about her personal preference.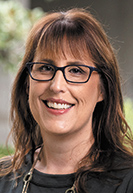 "Regardless of what our name is, we want to work cohesively with our physicians and do what's best for our patients," she said.
She pointed out that "it's not 100%" of PAs that want the name change. Indeed, the organization's House of Delegates voted 198 to 68 in favor of the title change in May 2021, following a three-year process of discussion and debate.
Health-care chat boards are filled with hundreds of comments, pro and con, about the name change.
In the meantime, the national group is warning PAs that prematurely using the term" physician associate" could subject them to discipline from their licensing board or attorney general's office.
In addition, clinics and hospitals where PAs have privileges could view the premature title change as a violation of policy or procedure.
"There may be professional malpractice issues if adverse outcomes are linked to perceived 'informed consent' violations from patients who claim they believed they were being treated by a physician," according to the national group's website. "A malpractice insurer could use this as an excuse not to cover the claim."
Even so, the national group is not shrinking from the rebranding fight. The total cost of the campaign, which began in 2018, could reach nearly $22 million, according to Kaiser Health News.
Hospitals are one of the largest employers of PAs in central Indiana. Indiana University Health employs more than 300 and calls them "highly valued and critical members" of its health care team. It uses PAs in a wide variety of settings, from primary care and orthopedics to neurosurgery and cardiovascular surgery.
IU Health did not say whether it would support or oppose a title change.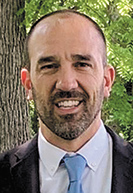 Community Health Network employs about 145 physician assistants. Mark Frazee, a PA who oversees Community's network of advanced practice providers, said he supports the name change, but "not violently."
"I would lean toward it, but you know, I'm not hanging my career hat on needing to get it changed," Frazee said.
Meanwhile, at Franciscan Health, Brower said he mostly wants to work on teams that lift up all team members, and not stand in their way as some medical groups are doing with the proposed title change for PAs.
Brower works about half of his time as a PA in Franciscan's outpatient heart clinic, located just north of the large, southside hospital. The other half of his time he spends as "lead advanced practice provider," a leadership position he has held for two years, coordinating the work of dozens of PAs.
Brower is proud of his profession, having even earned a doctor of medical science degree from Butler University (a leadership credential for PAs) and served as president of the Indiana Academy of PAs in the early 2000s. He still has a photo of then-Gov. Mitch Daniels signing the bill in 2007 allowing PAs to prescribe medicines, surrounded by about a dozen smiling PAs.
These days, he said, PAs should be celebrated and recognized for the work they do.
"I mean, we're so busy, we need all hands on deck," Brower said. "We need everyone to function within the health-care spectrum to the maximum of their ability. So I would rather work with teams that invite me and celebrate me, as opposed to tolerate me."•
Please enable JavaScript to view this content.