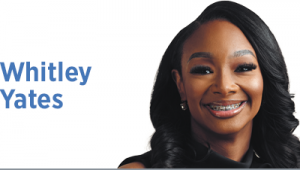 Our society seems to be more socially aware than self-aware these days, and it is imperative that we have more balance.
The problem with being hyper-focused on social awareness is that it breeds performative outrage and activism as well as virtue signaling.
Performative outrage refers to a phenomenon where individuals express outrage or condemnation of a social issue without taking any real action to address it or improve the situation. Performative outrage is often demonstrated through hyperbolic or exaggerated language and the sharing of inflammatory content on social media.
Virtue signaling is the act of expressing a moral or socially conscious opinion to demonstrate one's own righteousness or adherence to certain values, again often without doing anything to address the issue at hand.
While mainstream media and social media play a large role in driving our attention, it is up to each of us to analyze how we are either contributing to collective outrage or pushing toward tangible change through balancing our self-awareness and social awareness.
Self-awareness refers to the ability to recognize and understand your own thoughts, feelings and behaviors. It involves being conscious of your own personality traits, values, strengths and weaknesses. Self-awareness allows individuals to identify their own emotions and how those impact their behavior, as well as to recognize their own limitations and opportunities for growth. Social awareness, on the other hand, refers to the ability to understand and empathize with the emotions, needs and perspectives of other people.
In today's world, it's easy to get caught up in national or global events and become socially outraged without considering the impact of those events on our own lives and communities.
Social media has played a significant role in bringing attention to social issues, both positive and negative. On the one hand, social media platforms have provided a powerful tool for marginalized communities to amplify their voices and share their experiences with a wider audience. Social media has enabled the rapid dissemination of information and mobilization of social movements, as seen in the #MeToo and Black Lives Matter movements, among others.
On the other hand, social media can also contribute to a sense of outrage and polarization, where individuals might engage in virtue signaling or performative activism—creating a superficial or insincere form of activism that focuses more on appearing to care about a social issue rather than taking concrete actions to address it.
Both virtue signaling and performative outrage can contribute to a sense of cynicism and apathy toward social issues, as they can be perceived as disingenuous forms of activism. They can also distract from more meaningful forms of engagement and activism, such as volunteering, donating to a cause, or advocating for policy change.
It's important to note that not all expressions of outrage or social activism are performative. Many individuals are genuinely passionate about social issues; the challenge is to distinguish between genuine activism and empty gestures, and to focus on the actions that can have the most impact in addressing issues.
While self-awareness and social awareness are distinct concepts, they are not mutually exclusive. Both are necessary for personal growth and social change. By developing a greater understanding of our own emotions and behaviors, we can better empathize with others and be more effective agents of change in our own lives, local communities and society as a whole.•
__________
Yates is director of diversity for the Indiana Republican Party, a political commentator and a law degree candidate. Send comments to ibjedit@ibj.com.

Click here for more Forefront columns.
Please enable JavaScript to view this content.