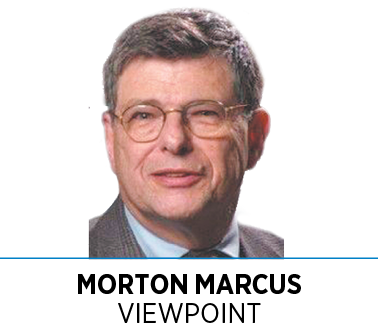 Now we know, Indiana will neither gain nor lose a congressional seat for the next decade. But what will the congressional districts of 2022 through 2031 look like?
We can get an idea about which counties will have more of a voice (and which less) in the next U.S. House of Representatives and in our state Legislature. Our guide is the 2019 population estimates from the U.S. Census Bureau. Those estimates at the national level were just 0.87% below the 2020 apportionment numbers released a few days ago. Indiana's 2019 population was even a small bit better, at 0.86% less than the 2020 figures.
From 2010 to 2019, 37 Indiana counties gained a total of 306,700 persons; the other 55 counties lost population totaling 58,200, for a net gain of 248,400 (when the data is rounded off).
Statewide, the number of Hoosiers increased 3.8%, with 18 counties exceeding that statewide figure.
But it's not how fast a county grew that determines its increase in political power. Seats in Congress and the Indiana General Assembly are allocated by the share of the state's population. Congressional districts must approximate one-ninth of the state's 6.8 million persons, or 754,400 persons.
With 100 seats in the Indiana House of Representatives, each district should have close to 67,900 persons, while each state senator will be responsible to 135,800 persons.
Note, we speak of persons, not residents, citizens or voters. Persons are counted for apportionment, as required by the U.S. Constitution.
The greatest gains in population were in Hamilton and Marion counties, with population increases of more than 60,000 in each. Together, they accounted for 50.2% of the state's population growth.
Adding in the growth of the next seven counties (Hendricks, Allen, Tippecanoe, Johnson, Boone, Monroe and Elkhart), gives us 98.8% of the state's 248,400 net gain in population.
The remaining 28 growing counties offset the population losses of 55 counties. The total shift in population among the 92 counties was 2.2%, but three-quarters of the shift in population from 2010 to 2019 (1.7%) went to the Indianapolis metro area.
Whatever gains were made in other regions, their shares of the state's population fell. Northeastern Indiana, for example (including the Fort Wayne metro area) was next in line, with an increase in population of nearly 10%. But that region's share of the state's population declined.
Elsewhere, only southern Indiana had any increase in share—and that was a minuscule 0.02%.
On a county basis, less than one-fifth of the counties (18) had even the slightest increase in share. This means the political voices of Indiana will be more concentrated than in the past decade. Persons in those 18 counties will have more representation than currently.
While Hamilton and Marion counties are the biggest winners, Madison, Wayne, Delaware, Grant and Lake will have less representation and will be the biggest losers.
That's how democracy works. Without an Electoral College, the land and its inhabitants have less of a voice in the affairs of state. And only Dr. Suess' Lorax speaks for the trees.•
__________
Marcus, an economist, taught at the Indiana University Kelley School of Business for 33 years and directed the Indiana Business Research Center for 18 of those years.
Please enable JavaScript to view this content.