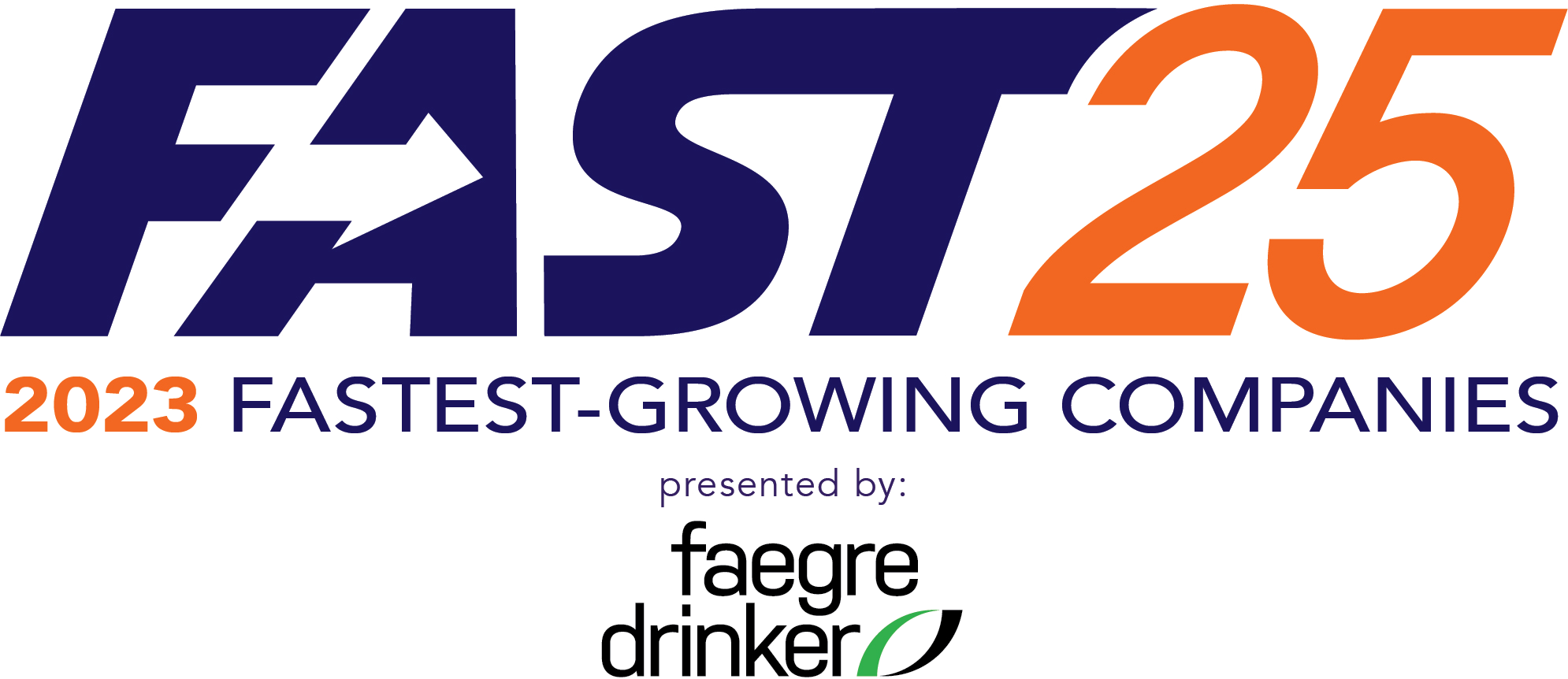 Welcome to Fast 25, IBJ's annual ranking of the fastest-growing companies in the Indianapolis area.
Percentages below are revenue growth for FY 2020 to 2022.
Where's the economy going?
Fast 25 execs take a guess
This year's Fast 25 companies can find trucks for shipping, analyze call-center data and excavate with water. They can cut your FedEx and UPS shipping costs by 25%, remove your junk and build you a home, a warehouse or an industrial building. And much more.
What they cannot do–as their chief executives will all cheerfully tell you–is predict the future. So when IBJ asked them what they expect from the economy in the next year and how that will affect their business, they generally were cautious.
But they did offer some possible clues.
READ MORE
The selection process
Indianapolis Business Journal compiled its annual list of fastest-growing private companies through the following procedures:
Submissions were solicited through announcements in IBJ and by email.
Companies were then ranked based on their revenue growth over a two-year period.
Companies were eligible if they:
Were founded prior to fiscal year 2020, and their revenue that year was more than $1 million.
Were privately held, for-profit corporations, proprietorships or partnerships through Dec, 31, 2022. A division of a company is not eligible. However, in a change this year, companies with partial or full ownership outside Indiana were eligible.
Headquartered on Dec. 31, 2022, in central Indiana.
The accuracy of entries was verified by letters from the companies' outside accountants or through the companies' tax returns.
To be notified when IBJ begins soliciting submissions for next year's list of fastest-growing private companies, contact Terry Sowka at tsowka@ibj.com.