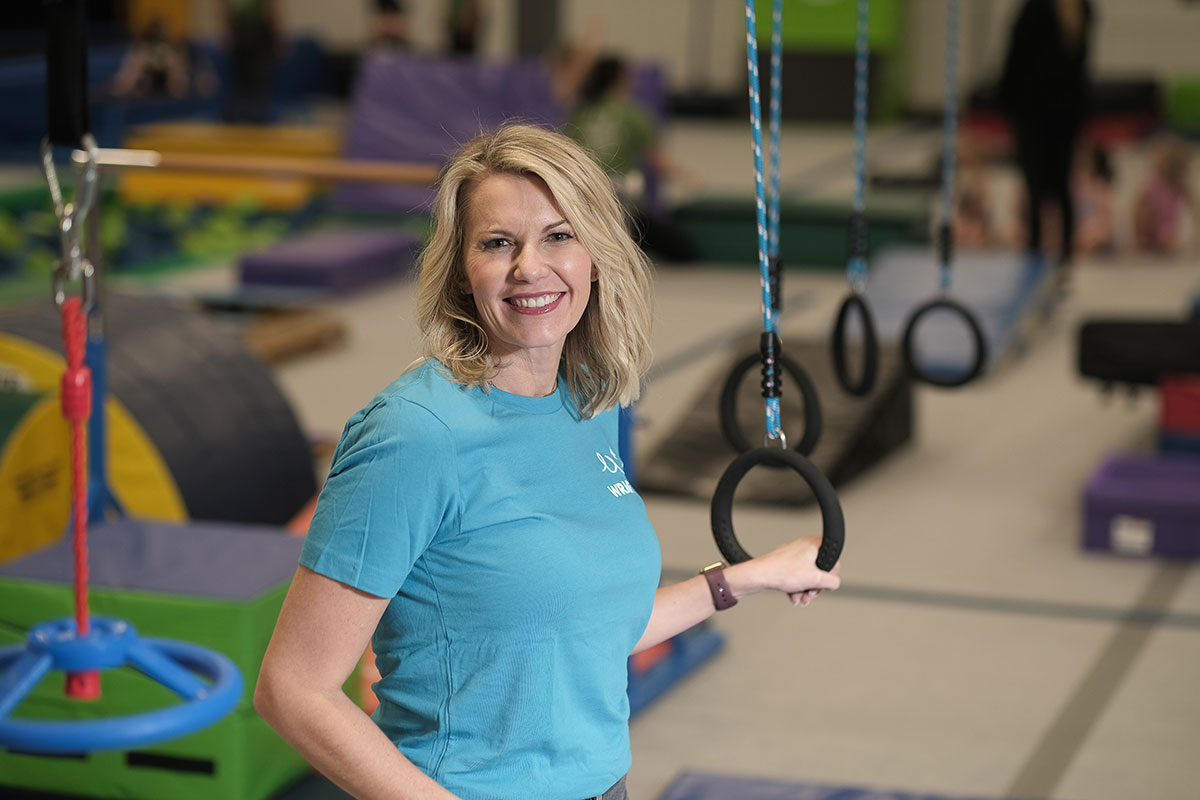 Revenue growth FY 2020 to 2022: 161%
2022 revenue: $5.11 million
A different approach: Casey Wright's parents founded Westfield-based Wright's American Gymnastics in 1975, and she was "born and raised inside the gym." She took over the business in 2000 and bought, rebranded and started growing the company in 2005 with an emphasis on recreational programming. "I wanted to give the gift of gymnastics to more kids, make more of an impact in the community and focus on the families as a whole," she said. In 2014, the company started a program called NinjaZone that allows it to serve boys in a 95% girls space, and Wright's began adding more locations.
Getting bigger: Wright's Gymnastics has six locations, and Wright said she plans to add a couple more. The company acquired a location during COVID and is getting ready to expand one of its other sites. The company also did a large expansion in Westfield and in June 2022 opened Wright's 360 Movement Academy, which provides a movement-based curriculum.
A good coach: Wright majored in entrepreneurship at Indiana University-Bloomington and decided to concentrate on running the business. She said she is a much better coach than she ever was a gymnast. People would ask her whether she could do all the flips, and she would respond: "Dean Smith didn't show Michael Jordan how to dunk from the free-throw line. That's not how it works."
Need for space: Wright said her biggest challenge is finding space. The company needs about 10,000 square feet for a location, and it has to be open space. "Box stores are big enough, but they have poles everywhere," she said. So if her company wants a new location, it has to build.
Different approach: Wright said her centers focus on a growth mindset with students rather than a win-at-all-costs attitude. "Our families know this is a place where the entire family can learn fundamental coordination, movement, and they're surrounded by child-centric coaches who are thinking about their whole life. They'll learn to be excellent and work hard, but they approach it in a way that will make them a better person."•
Check out more of IBJ's ranking of Indy's fastest-growing companies.
Please enable JavaScript to view this content.