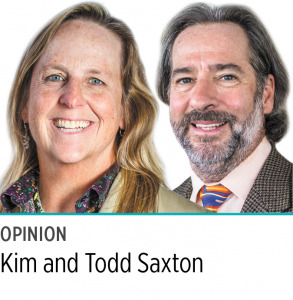 Imagine a company that set out to disrupt the transportation industry. It's the year 2000, and there have been several preannouncements for this revolutionary product. But the product itself is still a mystery.
"As big a deal as the PC," said visionary Steve Jobs. "Maybe bigger than the internet," said venture capitalist John Doerr. Its creator proclaimed, "It will be to the car, what the car was to the horse and buggy." What name jumps to mind? Uber, Lime, Bird, Ducati … ?
Nope. This disruptor was Segway, a company that never reached these lofty goals and stopped manufacturing its only product, a motorized two-wheel stand-up scooter, in the summer of 2020—not even 20 years after the product's release. Segway serves as our example of the first myth of disruption:
1. First is best.
We often hear people talk about the "first-mover advantage." In reality, academic research suggests the opposite. First movers rarely reap all the benefits of their disruption. In fact, more than 50% fail and only 11% achieve a dominant market share. Instead, "early entrant" or "second and better" is more often the winning approach.
The first mover shocks the system and spends a lot of time educating potential customers about its offering—essentially paving the way. Based on early-adopter feedback, the fast follower can improve the offering and capture a broader chunk of the market.
In Segway's case, the $5,000 price was a bit of sticker shock and one reason for limited growth. The company did prove people were willing to use stand-up scooters—but only a pioneering few with specific needs. Other companies fleshed out the offering and innovated with the business model. It took dockless-scooter companies like Bird and Lime to popularize their use. Most people didn't want to own them. They just wanted to use them from time to time (hopefully with a helmet on).
In other markets, first movers who also did not survive include Netscape (internet browser), MySpace (social media), Palm (personal digital assistant, or PDA), and even Atari (video game controller). Being first is not always best.
2. The best technology wins.
Some of you might remember Betamax videotapes, which were launched in 1975. They were the first commercially accessible videocassette recorder—better known as VCR—aimed at consumers. Sony brought this "superior" technology to market but did not play nicely with competitors who refused or were not able to license the format.
Two years later, JVC followed with the VHS format, which three competitors licensed. The market power of the four manufacturers pushed Betamax off the shelves, and a superior technology bit the dust.
Going back even further, who would think that a technology that reduces productivity would win? Ever hear of the Dvorak keyboard? When typewriters were invented, they had a problem in which commonly used keys stuck from repeated hitting too fast. The QWERTY arrangement (check out the top row on the left) was designed to slow typists down, so the keys could catch up. Yes, we are still using technology from 1878 every day on our computers.
In 1932, the Carnegie Foundation gave a grant to professor August Dvorak to design a keyboard with a more efficient arrangement of letters. He did, but no one was interested, because they already knew how to type on the QWERTY system. Yes, technology that slowed us down still remains the gold standard.
Here, too, Segway is a good example. It was an engineering marvel—but the cost of that marvel was hard to accept.
3. It's the technology that disrupts.
Dvorak learned that technology alone does not disrupt. Disruption happens when you get a change in behavior. To change people's behavior, you have to understand what they are doing, why they are doing it, and what it takes to change that behavior. Successful disruption either feeds into existing workflow or changes it in a specific and deliberate way.
Starbucks wanted to get U.S. consumers to use instant coffee in 2009 when it launched Via. Even though the company spent 20 years perfecting the freeze-dried coffee technology, American consumers simply do not like instant coffee. The new technology was not compelling enough to offset embedded behavior and preferences.
4. Make sure you get it right.
One reason big companies often struggle to disrupt is that they spend too much time trying to get the product perfectly right. As innovation guru Clayton Christensen notes, incumbents are reluctant to introduce "inferior" products that might tarnish their reputations.
But disruptive technologies are rarely perfect out of the gate. Instead, it's better to launch early and experiment with future changes. And the more disruptive a technology is, the more imperfect it is likely to be at the beginning.
Let's circle back to Segway. Actually, it wasn't the first stand-up electric scooter—just the first in the "modern scooter" era. Its predecessor, the Autoped, was launched over 100 years ago in 1915. It was quite popular with New York City police, which brings to mind the popularity of Segway with mall cops. But, it was manufactured for only two years. The world was just not quite ready for the technology.
So how do you successfully disrupt and overcome these myths?
First, look to customers. How can you make their lives easier and better without requiring too much change in behavior? How can you anchor the innovation in their own experience and frame of reference to avoid the first-mover problem? Then, start innovating, experiment and expect to make changes.
Remember, as Winston Churchill noted, "Perfection is the enemy of progress."•
__________
Todd Saxton is associate professor of strategy and entrepreneurship and M. Kim Saxton is clinical professor of marketing at the IU Kelley School of Business at IUPUI. The Saxtons are co-authors of "The Titanic Effect."
Please enable JavaScript to view this content.