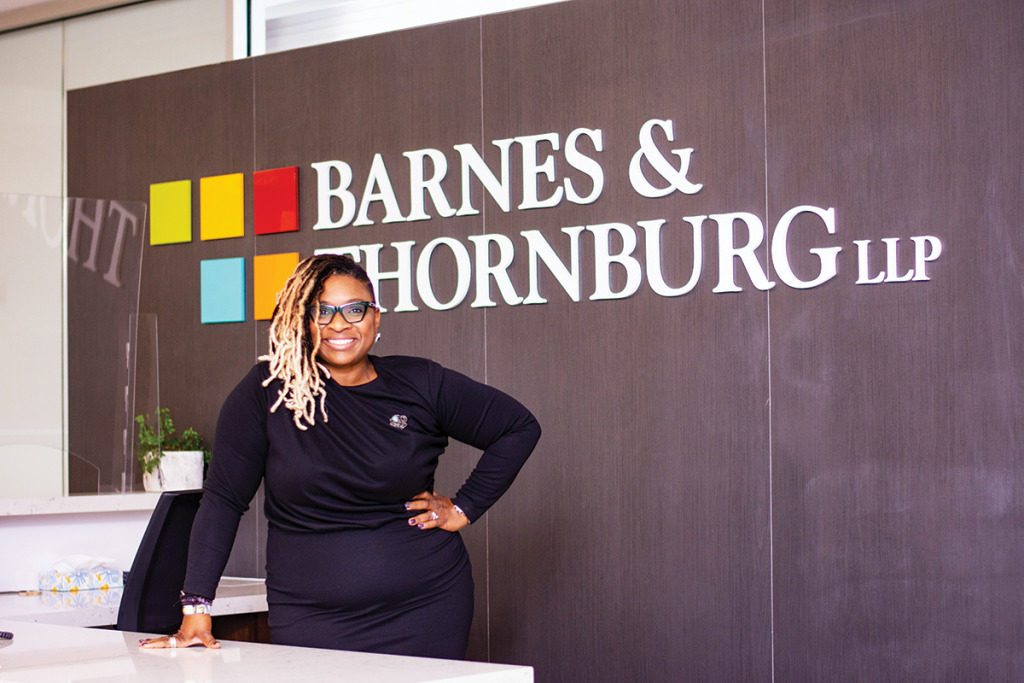 Just one year ago, the death of a Black man at the hands of police plunged the nation into urgent discussions about how to do more to foster equity and inclusion across corporate America, government and the not-for-profit sector.
Shaken by protests and social unrest in cities across the country, employers in particular ramped up diversity commitments within their organizations, with a focus on recruiting, retaining and promoting people of different races, ethnicities, genders, ages, physical abilities, geographic areas and experiences.
"Certainly, after what we all as a nation, as a world, saw with the murder of George Floyd in 2020, it morphed into a definitive call to action, to really assess and do something tangible to eradicate racism and social injustice," said Dawn Rosemond, diversity managing partner at Indy-based law firm Barnes & Thornburg.
"It made us double down on our efforts to look for, hire, retain and promote … talent from underrepresented groups," she said.
Many organizations are conducting in-depth assessments to inform concrete steps toward change—whether that means rewriting job postings, making representation a must for candidate pools or boosting employee support systems.
Broadening the search
Change at Indiana Humanities, a not-for-profit grant-maker with its own humanities programming, has been subtle but intentional.
The organization, which has just eight employees, is hiring to fill three additional roles. That nearly 40% increase in staff size is a rare opportunity to make a big impact.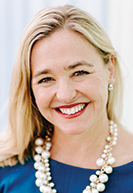 In writing the job descriptions, President and CEO Keira Amstutz said, the organization began consistently listing salary ranges as a way to promote equity and transparency and encouraged people to apply even if they didn't have every qualification.
"Often, the data shows that it's women who may choose not to apply for a job if they don't feel like they have all of the qualifications," Amstutz said. "… So we included a very specific statement in our application that invites applicants to tell us more about themselves, even if they don't check every box. … That will hopefully open the door wider to a broader set of candidates."
Usually, Indiana Humanities' job postings would go to not-for-profit job boards or local papers. This time, when the positions went live April 1, the organization took a step further, working with its board, partners and wider network to get help sharing the job openings, even to platforms like personal Facebook pages.
"We wanted to make sure that we were being very intentional about reaching out to nontraditional networks of folks who might not think about Indiana Humanities as a possible career opportunity," Amstutz said.
The organization also plans to conduct screen interviews with a "way broader pool" of applicants than in the past, to make sure the team is seeing a wider group of people.
That's something the Indianapolis Bar Association has been working to do since 2008, when the organization launched its annual diversity job fair to broaden the candidate pool for law firms.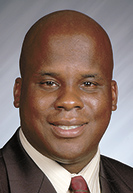 Originally based on a model from Kansas City, the organization has continued adding to the fair over time, according to Program Coordinator LaQuita Cassell. At workshops, for example, law students can get the help they need to prepare for their interviews.
"What I've found is, we tend to hire who we know," said Jimmie McMillian, IndyBar's 2021 president. He described the fair as an opportunity for students who aren't on a company's short list, or who don't attend a university picked by a company as an on-campus interview site.
"It's not that [companies] don't hire others because they do a bad job—they just don't get the chance, because they're not in the majority; they're not in those mainstreams. But when you have [a job] opportunity, they perform," said McMillian, who is also chief diversity officer and senior corporate counsel at Penske Entertainmet Corp.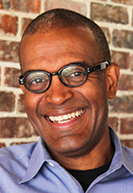 Reflecting the community
At the Arts Council of Indianapolis, hiring comes with percentages, as part of an effort to put a commitment to diversity into measurable, actionable parts.
The council aims to reflect Indy's population in its own team and its programming, said Ernest Disney-Britton, vice president of community impact investment.
Inspiration came from an Americans for the Arts conference featuring a practice developed at an art museum in New York City. At least 30% of the museum's finalist pool had to be people of racial or ethnic minorities, or the hiring process would be paused until the percentage was high enough.
"It didn't guarantee selection of a person of color, but it ensured that people of color were at the table of the highest caliber," Disney-Britton said. "If you didn't meet that goal, you hadn't done a good job of recruitment in terms of the process, and [it meant] that you couldn't make a hire until you had equally qualified candidates for every professional role."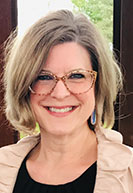 That's something the council implemented after the conference, though it aims to have its finalist pool be nearly 40% racially and ethnically diverse, to match Indy's own population. About 43% of Indy residents were either Asian, Black, Hispanic or Latino, or Native American in 2019, according to the U.S. Census Bureau.
"Right now, our staff, we're at 23%," said Julie Goodman, Arts Council president and CEO. "And our executive leadership team on our staff is 33%. Our board is currently 36% people of color. So we're making progress toward that goal, but we have work to do."
Keeping diverse hires
There isn't much use in bringing on new employees of a variety of backgrounds if they don't stay.
"Part of the issue has been companies that have been able to hire diverse candidates but don't have the internal environment or culture to support them," said Jonamay Lambert, a diversity consultant with more than 30 years of experience. She leads Freedom, Indiana-based Jonamay Lambert & Associates.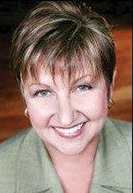 As organizations continue to rethink their policies and workplace cultures, many are also broadening an earlier emphasis on recruitment and hiring to include retention, Lambert said.
Internal infrastructure can include a well-resourced chief diversity officer, a steering council with actively involved leaders from across the company and assessments to identify both problems and opportunities, according to Lambert.
Incident reporting can also help employees from different communities safely bring up instances of discrimination, she said. Other strategies, like generous parental-leave policies, can make it easier for women to stay in the workforce, since shorter breaks risk turning into departures.
Some organizations are getting deeper into the details of support, like Indy-based staffing company Morales Group. Its corporate side has given out bus passes to workers and helped connect them to low-cost health care options, according to Outreach Partnerships Manager Cynthia Hobbs.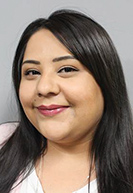 The company has also engaged in partnerships, like one with the federally funded Commuter Connect, part of the Central Indiana Regional Transportation Authority, to help employees arrange carpools. Other initiatives with literacy not-for-profit IndyReads and several school districts included on-site English classes for workers, Hobbs said.
Some of that work has been put on pause during the pandemic, but the company is hoping to get resources like the courses back up and running, she said.
Making more unicorns
Retention can also mean companies must establish space and support for workers of diverse communities to advance, or risk losing ambitious employees. Rosemond, for example, calls herself a unicorn for having been at Barnes & Thornburg over 25 years in a field that minorities tend to leave after a handful of years.
"Black women, in particular, are at the bottom of all of the lists that you could look at, in our profession and, otherwise, we're at the bottom … in terms of staff representation. We don't stay in Big Law," Rosemond said.
She attributed that to a lack of room for growth. "We don't leave because we can't cut it; we leave because we don't see any pathway or … opportunity to advance."
Moving up requires dedicated backing, especially because law associates have fairly rigid trajectories for becoming a partner, without the flexibility many industries provide to apply for other positions.
"The process is one that's built from the very beginning," Rosemond said. "You're kind of always being groomed, taught, trained with an eye toward—if that's what you want for yourself—you know that you have an opportunity to become a partner."
It typically takes about 8-1/2 years to become eligible for a partner position at Barnes & Thornburg, according to Rosemond.
To boost support for newcomers, she launched a mentorship initiative in 2017, in which all new associates get a sponsor to help them make connections and overcome challenges. More than 300 people are currently in the program, called "Project Keymaker," Rosemond said.
And to make sure everyone has a chance to do good work, she said, the firm considers diversity in all the teams it assembles for clients.
"Our lawyers, we hire you because we want you to stay," she said. "The goal is that you spend your career here."
Driven by data
When Lambert started in diversity consulting three decades ago, her company provided cultural awareness and educational services. At the time, Indiana's population was more than 90% white, according to the 1990 U.S. census.
Lambert recalled one 1987 report published by the U.S. Department of Education that predicted major demographic changes for the country's workforce as it entered the new millennium.
"If the United States is to continue to prosper," the 143-page report said, policymakers would need to support the older, female, Black and Hispanic or Latino employees that would make up more and more of the workforce.
"It was a hard sell at that time, because people weren't seeing it, or at least, they weren't acknowledging it," Lambert said. "I think one thing that's happened is, people are seeing the shift in population, so there's no denying [it]."
Indiana's population was about 83% white in 2019, according to the Census Bureau, with a 3.7% bump in population from 2010 to 2019 that was mostly driven by racial and ethnic minorities.
The state's Asian population increased 66%, the Black population 9.5%, Hispanics and Latinos 24.5%, and Native Americans 12.8% over those nine years. The white population, although larger in total, grew just 0.9%.
As demographics changed, Lambert said, she noticed employers, 10 to 15 years ago, shifting away from strictly training or consulting services to begin including assessments of workplace culture. That's a big part of what she now does, through assessment company Spectra Diversity.
But, "there's reluctance, at the same time, to [collect diversity data]," Lambert said. "Companies, some fear what they might find out when you have it in writing and on paper."
Story continues below graphic.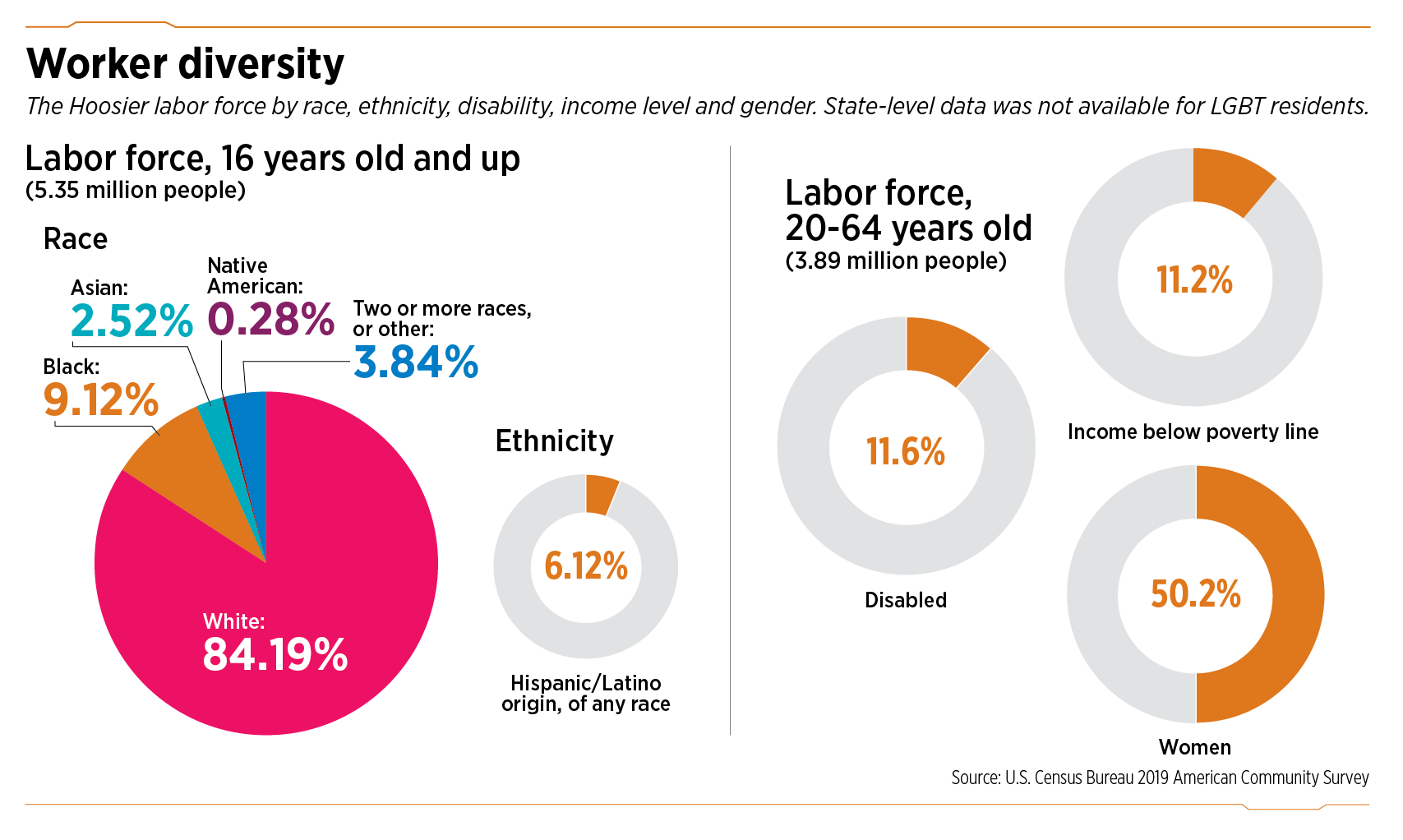 Others are diving into the data regardless, often through increasingly common annual diversity reports.
Rosemond started Barnes & Thornburg's own yearly diversity report in 2017, after becoming a firm diversity partner the year before. The interactive reports lay out the company's newest initiatives, from a mentorship program to a podcast, and illustrate changes in employee demographics.
Nearly 30% of the firm's hires in 2019 were of a racial or ethnic minority, and more than half were women, according to the 2020 report. About 67% of promotions were of minorities, women or members of the LGBT community.
"My goal is simply to make sure that our clients, the wonderful markets we have the privilege of serving and certainly the folks internally, at a glance, get to understand what we care about," Rosemond said.
The firm also established two racial-justice committees in 2020, one to examine its external practices and the other to look at the company's internal systems and processes. Rosemond declined to discuss the internal committee's work plan, but emphasized that its work would be ongoing, rather than leading up to a specific report or product.
Looking for gaps
Barnes & Thornburg isn't the only one leaning into assessments. The Arts Council is currently involved in four separate ones, most conceptualized in 2020.
A diversity, equity, inclusion and access board committee, established last fall, adopted an index last month to analyze the council across five dimensions: recruitment, hiring and retention, benefits and policies, community impact, and accountability, according to Disney-Britton.
The analysis, Goodman added, will include surveys, self-assessments and interviews with board members, staff members and community partners to identify disparities by race, ethnicity, sexual orientation, disability and more.
The council hopes to administer the pilot assessment throughout the summer, wrap things up by September, and have a report and recommendations ready for an October board meeting, Goodman said. The council also plans to refine the index and share it with other arts and culture organizations, she said.
The other assessments are primarily focused on racial equity. In the council's "Equity Ambassadors" program, four central-Indiana-based artists are nearly a year into a detailed evaluation of the council's grant and fellowship programs, presenting venues, public arts and other services.
With the first of five reports done, and the last due by next March, the results will be out in time to influence the council's new strategic planning cycle, which will run from mid-2021 to early 2022. So will conclusions from the index.
Another evaluation will give a more zoomed-out picture of the sector through an equity task force of 40 organization leaders, while the fourth involves eight other civic organizations, including Indiana Humanities.
"We're bringing those [individual] findings together to understand where we have gaps [and] opportunities across our civic landscape," Goodman said.
Culture transition
What began with "awareness" programming has evolved to include workshops and the more recent in-depth workplace assessments, but the shift to taking action can be daunting.
"I think there's a lot of fear out there," Lambert said. "Some companies, I think, are just kind of trying to figure out, 'Well, what do we do now?' because … it is fairly easy to offer training and education. But really, to make change—change the policies, practices and procedures—I think that that's harder."
Transitioning company culture to better support a more diverse workforce is no small undertaking, but organizations that don't might find themselves at a disadvantage in attracting and keeping sought-after candidates.
At her firm, Rosemond said, she and other leaders "recognized that there was going to be an opportunity here, with all the things that happened in 2020, to take advantage of a growing number of diverse talent who may be looking for a shift."•
Please enable JavaScript to view this content.