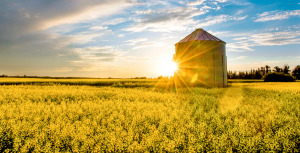 When driving across Indiana's farm belt, you could be excused for thinking all the endless acres of corn and soybeans will end up on dinner tables, as tasty side dishes, sauces or flavorings.
It's not even close. The top use for both crops is animal feed. But nearly half of Indiana's corn is turned into ethanol as a fuel blend for cars, and nearly one-quarter of the soybean crop is turned into biodiesel for heavy-duty trucks.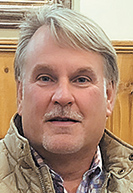 "Indiana has been a top-producing state in the biofuels arena for over 15 years," said Cary Aubrey, program manager for biofuels and transportation in the Indiana Office of Energy Development.
And it's likely to only get bigger due to the surging demand for cleaner alternatives to petroleum-based fuel. Some experts are forecasting that U.S. production of biofuels could double this decade, a move nearly certain to lift the Hoosier state's biofuels sector even higher.
Indiana is the fifth-largest producer of ethanol in the United States, and the sixth-largest producer of biodiesel, representing more than 20,000 Hoosier farmers.
The push is coming, in part, from the federal government, which aims to reduce carbon emissions that contribute to climate change. The U.S. Environmental Protection Agency in December proposed increasing the amount of ethanol and other biofuels that must be blended into the nation's fuel supplies over the next three years.
"Indiana is in the midst of a transformational energy transition," proclaims the state's Office of Energy Development on its website. For emphasis, it adds that "Hoosiers are on the ground floor of this transition."
Some Indiana companies are looking high and low for ways to get a bigger piece of the action.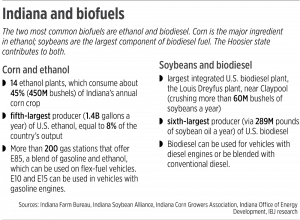 Last October, Missouri-based Bunge North America Inc. announced it would invest $445 million to expand its 28-year-old soybean-crushing plant in Shelby County, adding new machinery and equipment. It said the investment would result in 70 additional jobs by the end of 2025, raising employment at the plant to 177.
Bunge's parent, Bunge Ltd., is one of the world's largest processors of oilseeds, with more than 23,000 employees across 300 facilities in more than 40 countries.
Bunge's expansion was the largest economic-development project in Shelby County since another biofuels producer, South Dakota-based Poet LLC, built a $160 million facility in Shelbyville that opened in May 2020.
Canola oil as fuel
And Bunge, being one of the world's largest processors, has another Indiana tie to the ongoing run-up in biofuel production.
In March, it announced a collaboration with Indianapolis-based Corteva Agriscience Inc., a huge maker of seeds and crop protection, and California-based energy company Chevron USA to introduce winter canola hybrids that produce a plant-based oil with less than half the carbon profile of petroleum fuel.
Under a pilot program, Corteva plans to roll out the winter canola crop in the southern United States this fall, targeting 8,000 acres in the launch year. Farmers can use the winter canola hybrids in a double-crop system, following a summer of soybeans or cotton, instead of letting their fields lie fallow during the winter.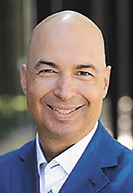 The concept has the potential to expand to more than 10 million acres, Corteva officials say.
"We are expecting renewable oils in the U.S. to grow by more than tenfold in the next decade, really driven by diesel and the aviation market adjustments," Corteva CEO Chuck Magro told investors in September. "But bio-based fuels are really a global phenomenon as governments move to transition their energy products to sustainable sources. This could be another very exciting future market for Corteva."
Corteva officials said Magro's forecast was based on research from Rabobank, a Dutch banking and financial services company. In 2021, Rabobank agricultural researchers wrote that the expansion in soybean and canola crushing in the North American market is unprecedented and is projected to increase eightfold in five years.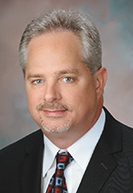 "What we have created is basically a winter cover crop with winter canola that provides a really nice ground cover during the winter season," Tom Greene, Corteva's senior director of external innovation investment, told IBJ. "It gives a really nice oil yield and really drives the overall productivity on an annual basis per acre pretty considerably."
Perhaps the beginning of the modern era for Indiana's boom in this sector came in 2007 when Louis Dreyfus Co., a French merchant firm, announced it would build a $150 million soybean processing and biodiesel plant in Kosciusko County. It was billed as the largest biodiesel plant in the United States, with a capacity of nearly 50 million bushels of soybeans a year.
The plant now crushes 60 million bushels of soybeans a year. The Indiana Farm Bureau said most of those beans are from Indiana farmers.
"Forty to 50 percent of all Indiana corn goes into biofuel production," the Farm Bureau said in an email to IBJ. "There are 14 ethanol plants in the state, so you can assume that the majority of the corn they get is from Indiana farmers."
Even though that might sound like a lot, the state's corn and soybean growers see another opportunity.
Two trade associations, the Indiana Corn Growers Association and the Indiana Soybean Alliance, are pushing for year-round sales of higher blends of ethanol. Most gasoline sold in the United States is blended with just 10% ethanol; the higher 15% blend normally isn't allowed in the summer because of concerns it could worsen smog.
The two groups held a two-day Liquid Fuels Summit this month near the Indianapolis Motor Speedway, partly to campaign for year-round sales of higher blends of ethanol and a biodiesel fuel tax credit.
"Ethanol is more than a quality fuel or fuel additive," Scott Smith, a farmer from Tipton County, said in written remarks at the event. "It's a performance-enhancing, low-carbon, octane source made from renewable corn. Soy biodiesel is a clean-burning, alternative fuel that can be used in existing, unmodified diesel engines. Both biofuels are critical for a sustainable, clean energy future."
"This is an all-out effort to build stronger soy and corn industries for Indiana and to reduce dependency on foreign oil," added Keevin Lemenager, a farmer from Morgan County.
The farm lobbies are getting their wish, at least temporarily. This spring, the U.S. Environmental Protection Agency issued an emergency waiver, allowing sales of the 15% blend this summer as a way to reduce gasoline prices and help farmers.
"Allowing E15 sales during the summer driving season will not only help increase fuel supply, but support American farmers, strengthen U.S. energy security, and provide relief to drivers across the country," EPA Administrator Michael Regan said in a statement.
Yet Indiana isn't in a hurry to let go of traditional petroleum-based fuel. The state is home to the BP Whiting Refinery, which is on the southwestern shore of Lake Michigan. It has the  capacity to refine more than 400,000 barrels per day of crude oil.
Indiana is also home to the CountryMark Refinery in Mount Vernon, which can process 28,000 barrels a day of crude oil.
"Indiana maintains an 'all of the above' energy approach that appreciates the value of multiple energy resources," said Aubrey, of the state's energy development office. "We combine both traditional geological fuels produced at our two refineries alongside the 14 ethanol plans that produce over 1.3 billion gallons of ethanol a year in the state."
Already, the United States is the world's largest producer of biofuels, cranking out more than 15 billion gallons of ethanol and 2.5 billion gallons of biodiesel in 2021.
Pressure for growth
But the pressure—and financial attraction—to produce more biofuels is not likely to diminish. The EPA proposes to set the total target for all kinds of renewable fuels at 20.82 billion gallons for 2023. That would grow to 22.68 billion gallons by 2025.
Geoff Cooper, president and CEO of Renewable Fuels Association, told reporters on a conference call in December that the EPA's plan creates a "clear pathway for sustainable growth" for the industry, the Associated Press reported.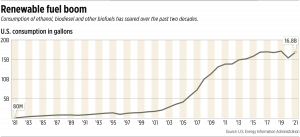 Yet some groups are pushing back. Some environmental groups say the EPA plan offers false solutions to climate change, because growing all that corn fosters unsustainable farming practices. And the crude-oil industry says ethanol mandates undermine free-market forces and limit consumer choice.
Plenty of forecasters say the market is likely to surge over the next decade, even though they don't see eye to eye on how much the market was worth last year.
Nova 1 Advisor, a Canadian research firm, estimated the world biofuels market in 2022 at $167.8 billion and said it would more than double, to $375 billion, by 2032.
Statista, a German research firm, estimated the market at $116.5 billion last year, and predicted it would hit $201 billion by 2030.
The U.S. Energy Information Administration tracks biofuel production and consumption in billions of gallons a year but does not issue financial forecasts.
Some academics who have studied the economics of biofuels say the benefits are not clear.
"The feedstock inputs you need for biodiesel are more expensive than petroleum is," Kristala Jones Prather, a chemical engineering professor at the Massachusetts Institute of Technology, told the institute Climate Portal website in 2021. "On top of that, the processes for producing the fuel aren't yet efficient enough so that you can produce it very cheaply."
Indeed, increased food costs are a real concern, as a hefty portion of the farm output goes for transportation fuels.
As growth in vegetable oil production is expected to slow due to war and extreme weather in some countries, biofuels could push the global market into a deficit in the second half of this year, Thomas Mielke, executive director of Hamburg-based Oil World, told Reuters.
Biofuels account for a large share of the vegetable oil market, but only a fraction of energy demand, he pointed out.
The EPA's white paper, "Economics of Biofuels," updated in March, agreed the issue is neither black nor white. Replacing fossil fuels with biofuels, it granted, has the potential to reduce greenhouse gas emissions, help increase farm income, and lessen dependence on foreign suppliers.
On the other hand, because many biofuel feedstocks (such as corn and soybeans) require land, water and other resources, potential drawbacks include pressure on water resources, air and water pollution, changes to land patterns that could increase greenhouse gas emissions, and increased food costs.
"Biofuels also tend to require subsidies and other market interventions to compete economically with fossil fuels," the EPA white paper said, "which creates dead-weight losses in the economy."•
Please enable JavaScript to view this content.