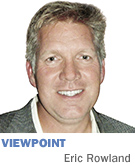 I've always loved Monument Circle. It's iconic. It's magical in the wintertime and welcoming on warm summer days. But Monument Circle is not perfect.

Indianapolis Mayor Greg Ballard acknowledged that recently when he announced the city will close vehicular traffic around the circle in August to study whether a closure will increase visitors and affect businesses.

Time and again, communities have tried pedestrian plazas in downtown areas and have failed because, without cars, there are few people, and businesses failed. It's happened in Evansville, Richmond and Muncie, and all over the country. Even Chicago reopened State Street to traffic after finding that reserving it for just pedestrians and buses was killing the legendary retail area.

Several years ago, I received a fellowship to study public plazas throughout Europe and North America. Among the many things I observed, two critical elements were evident in thriving public plazas:

• They have a strong focal point for identity and orientation, whether it was a historic cathedral in Rome, a simple fountain in a Parisian garden, or a statue in a park in New York City.

• There is an availability of critical mass of people, which can come from the sheer population of the city, residential density, or the accessibility of mass transit and vehicular traffic.

What few people realize is that the most successful public plazas allow vehicles either through the core or along the perimeter.

Yes, the Soldiers' and Sailors' Monument is unique, but we've got to be honest. Only a fraction of people who go downtown actually go inside the monument. It's simply not enough to draw masses of people to the Circle.

We must recognize that the monument is a 285-foot-tall obstacle that stands in the way of the Circle's becoming a successful pedestrian-only plaza. The design of its fountains and steps makes pedestrian navigation challenging. Great plazas are successful—in part—because the cathedrals or gardens are in large, nearly level spaces where people can move freely about. On the Circle, the monument is like a permanent blind spot—you never can see to the other side and you can't fully experience the space. The monument works great on a city-wide scale, but it's overwhelming at the pedestrian scale.

What does work well about the monument—the large staircases—is successful in part due to the traffic. People sit and watch the activity around them, some of which is the cars. Vehicles provide a rapidly renewing source of entertainment.

The city of Indianapolis is planning public meetings and asking for input. It's up to all of us to get involved, be heard and help determine what we really want Monument Circle to be.

While The Indianapolis Chapter of the American Institute of Architects opposes a permanent ban of vehicles on the Circle, we do have some ideas for consideration:

• Renovate the fountains. The walls around the fountain are too high and the water pools are too low. They need to be redesigned to create more interaction.

• Consider reducing traffic to one lane and adding dropoffs at key areas.

• Increase the number of scheduled events year-round, to give people more reasons to visit the Circle. I fondly remember ice skating on the Circle and wish I could share that experience with my kids.

• Improve public transportation to bring in more pedestrians.

Monument Circle is cherished in Indianapolis. We need to understand and appreciate what we do have, and improve on that.•

__________

Rowland is a registered architect specializing in urban design at Rowland Design in Indianapolis and is a board member of the Indianapolis Chapter of the American Institute of Architects.