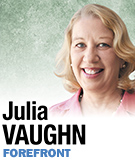 Every 10 years, Indiana's electoral deck of cards gets reshuffled when new federal and state legislative districts are drawn through the process of redistricting. In 2011, since they control both chambers of the General Assembly and the Governor's Office, Republicans will have the ability to stack that deck by drawing districts that protect Republican incumbents.
Hoosier Republican leaders must resist the temptation to play political payback with redistricting and instead create a process that is fair, open and free of partisanship.
It is important because the last round of redistricting in 2001 helped produce subsequent elections that provided Hoosier voters with fewer choices on the ballot and less opportunity to hold their elected officials accountable. Lack of competition is one of the most serious problems caused by gerrymandering, the political equivalent of playing cards with a stacked deck.
Since 2001, 40 percent of the candidates for the Indiana legislature had no major party opposition. And, half of the current districts were drawn to favor one party by more than 30 percent.
When we have so many "safe districts," we create election scenarios where the deciding votes are cast in primary elections. Besides having very low voter turnout, primary elections tend to be decided by the most fervent party ideologues. This contributes to the hyper-partisan, polarized politics that often prevents compromise on tough issues.
Both House Speaker Brian Bosma and President Pro Tem David Long have supported map-drawing reforms, but it won't be easy for them to take the high road on redistricting. It's traditional to reward friends and punish enemies.
It would be an easier task if the General Assembly had adopted legislation to create redistricting criteria earlier this year. But, legislators can still put voluntary rules in place to guide the redistricting process next year so they are less likely to veer into the gerrymandering abyss. The rules should include criteria about where to draw district lines and how to conduct the process to maximize citizen input and participation.
Districts should be as equal in population as possible and must conform to the federal Voting Rights Act. They must be contiguous and drawn to be as compact as possible, while respecting communities of interest. When possible, existing political boundaries such as county or city lines should be kept whole. Districts should be "incumbent blind," meaning the current legislator's address should not be considered. And, each district should be drawn to maximize electoral competition.
In some parts of the state, like Lake County or Hamilton County, it won't be possible to draw legislative districts that are competitive. But in many other areas it is possible, and including competitiveness gives mapmakers a clear incentive to reject gerrymandering.
In addition to the above criteria, the Legislature should adopt a process that includes citizens in the redistricting process. Public hearings should be held in numerous locations across the state to get public feedback, with ample time allowed to study the proposals and make comments.
All redistricting communication should be done in public, and legislative map drawers should not engage in private negotiations with incumbent officeholders who want to include or exclude certain types of voters from their district.
Following public interest criteria and establishing a transparent and open process to solicit citizen input is the best way, short of an independent commission, to draw new maps in 2011. Citizens also can have an impact by drawing their own maps.
Political and technology experts have developed open source redistricting software that will allow any Hoosier with a computer and a Web browser to access the same census and political redistricting data legislators will use. The public's maps can be compared with the legislative proposals to shine a light on districts drawn for political purposes, bringing a new level of accountability to this process.
Common Cause Indiana is hosting an event Dec. 17 to demonstrate the mapping software and discuss legal issues surrounding redistricting. For more information, go to www.commoncause.org/IN/RedistrictingEvent.•
____________
Vaughn is policy director for Common Cause/Indiana, a nonpartisan citizens lobbying organization that works for open, honest and accountable government. She organizes grass-roots campaigns and lobbies policymakers on a range of good-government issues. She is a native of Madison and lives in Indianapolis with her husband and three dogs.•
 
Please enable JavaScript to view this content.