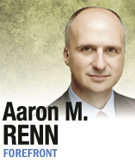 Indianapolis has long chafed under the memory of being mocked by out-of-towners and bigger markets as "India-no-place" or "Naptown."
As with many nicknames, the origin of the term Naptown is in dispute. It has variously been attributed as an insult implying a sleepy, boring town; coming from call letters of WNAP radio; or originating in 1920s jazz from the so-called "Naptown sound." Given that the "nap" syllable occurs in the long Indianapolis, a short form or diminutive is implied.
Whatever the case, the word Naptown has long had negative connotations in certain circles locally, though I find it unlikely that Naptown as an insult ever had wide currency outside of Indy itself. Civic leaders and citizens take pride in the city's transformation and clearly believe, with great justification, that Indianapolis has significantly transcended its sleepy past.
While it might seem difficult to believe, the nickname Naptown is actually one of the strongest potential brand assets of Indianapolis. It is a short, easy-to-remember-and-pronounce name that is readily associated specifically with the city. Unlike Indiana-no-place, it is not categorically pejorative.
Indeed, one would have to think about it quite a bit to derive an insulting meaning from Naptown. The word nap does mean a brief sleep, but it also refers to yarn. The related adjective "nappy" means "twisted", which can have a positive, edgy, cool connotation.
Even if Naptown were an insult, many nicknames start out as diminutives or insults but ultimately become terms of affection. In Chicago, the term "Second City" is hardly positive, nor is "Windy City," which ostensibly referred to windbag city boosters. Many other nicknames would appear not to be positive and even only tenuously connected to the place they refer to. Consider "the Big Apple" or "Beantown."
Rather than shunned, Naptown should be embraced and promoted as a nickname for the city. Like the others discussed, Naptown is easy to connect to Indianapolis and can easily be imbued with positive connotations, implying a cool, urban, edgy vibe. Think Naptown Roller Girls and you've got the right idea.
One challenge is that there is still significant negativity around this name. However, much of it may be generational. Older generations who remember the city's nadir think of it one way. Younger generations who've only known a rising Indianapolis think of it as another.
Indeed, younger generations are already embracing it. Google reports over 500,000 Web pages referring to Naptown. More than 350 Facebook groups have the name "Naptown" in them, many of them African-American themed.
To a great extent, the positive or negative associations around a name have nothing to do with the name itself, but rather with feelings about the thing the name represents. In a sense, Naptown in a negative sense is simply a symbol of the old Indianapolis.
Naptown in a positive sense can be a symbol of the new. One might even argue that it will be possible to know when Indianapolis has truly come of age and changed its brand when both it and others refer to Naptown in a reflexively neutral to positive way.
One of the gaps in the Indianapolis brand is any sense of what to call residents. What do you call someone from Indianapolis? Hoosier is the only name that comes to mind. While it is good to be associated with Indiana and have a strong cultural linkage to the state as a whole, having some Indianapolis-specific name for the city's residents would be a plus.
Naptown does not obviously solve this problem as terms you might derive from it are not obviously strong. But it does create a potentially powerful word in Spanish: napteños. This is a common Spanish phraseology. For example, residents of Buenos Aires are called "porteños" (port city dwellers) and those from Madrid "madrileños.
If the word napteños were embraced by the city's Latino community, it would be a fitting tribute indeed to the transformed and global Indianapolis we know today.•
__________
Renn is a former Indianapolis resident now living in Chicago who writes the Urbanophile blog, one of the nation's leading urban policy websites. Send comments on this column to ibjedit@ibj.com.
Please enable JavaScript to view this content.