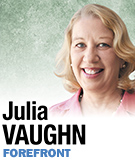 Lake County has long been the poster child for public corruption in Indiana. Given that more than 40 public officials have been convicted over the past 10 years in federal court, its reputation is well-earned.

But the recent conviction of former City-County Councilor Lincoln Plowman on bribery charges and the indictment of former Councilor Paul Bateman indicate that Marion County has its own problems with political sleaze.

It is time for policy changes to ensure that those in positions of public trust fully understand their ethical responsibilities, that ethics laws are not only improved but also enforced, and that ethical transgressions can be swiftly dealt with and fairly adjudicated.

The mayor and council made lofty promises about improving ethical practices when local ethics laws were revamped a couple of years ago, but unfortunately practice has not matched the rhetoric. One would think the conviction of Plowman and the indictment of Bateman would spur someone to prioritize ethics reform, but the mind-set seems to be that these are individual transgressions and not reflective of a system built on conflicts of interest and pay-to-play.

The Plowman scandal reads like a case study in public corruption and provides numerous examples of how a backdrop of weak ethics laws and a wide-open campaign finance system invite unethical and illegal behavior.

For starters, in most states Plowman never would have been elected to public office, because his employment as a police officer would have made him ineligible to run. Given that his part-time position on the council had a direct impact on his full-time job as a police officer, it's not surprising Plowman had difficulty understanding where to separate those two roles.

That is why the council should provide ethics training annually for all its members and hire an ethics officer to advise councilors on how to deal with conflicts of interest and other ethical issues, including fundraising. The council's internal Ethics Committee should be reformulated to include a chair, chosen by a unanimous vote of the committee membership, who is not a councilor nor employed by local government.

Only an outsider will be able to rise above partisanship and confront ethical transgressions without fear of partisan retribution.

A new ethics officer could also spearhead a transition to meaningful transparency regarding the financial interests of council members and lobbying expenditures. While councilors are required to file statements of economic interest, the most recent filing (2011) is still not available on the website. The reports available online are not even organized, making what should be simple to access more difficult. And, since the only thing checked is legibility, the information in the report may or may not be accurate.

Maybe Plowman would have been more truthful in his economic interest filings had he known someone was going to check it.

An ethics officer would raise the profile of ethics in local government and provide the necessary enforcement arm to make ethics rules more than just window dressing. This person could oversee transparency for not only the council but lobbyists as well.

While there was great hoopla a couple of years ago when Indianapolis instituted a system for lobbyist registration, that effort is incomplete. The city is not requiring lobbyists to report their activities, meaning we may know who they are but not whom they are attempting to influence and how. Lobbying disclosure won't be complete until we get the full picture.

An FBI agent who works in Lake County was asked why public corruption is such a problem there and his response should serve as a wake-up call here. He said that part of the problem is that it's so ingrained in the county's past, it has become a practice that people learn from those who came before them.

"It's difficult to break," Special Agent Bob Ramsey said. "You constantly get into the same crimes being repeated."

Let's break the cycle here by creating an ethics czar backed up by full disclosure and real enforcement authority.•

__________

Vaughn is policy director for Common Cause/Indiana, a nonpartisan citizens lobbying organization that works for open, honest and accountable government. Send comments on this column to ibjedit@ibj.com.