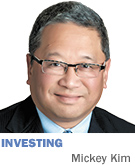 The market for financial products/advice can seem like a confusing jungle. Thousands of investment professionals use some form of "financial adviser" or "wealth manager" in their titles, and there is an alphabet soup of professional designations—some more rigorously attained than others.
Last month, a New York Times article described how some brokers at JPMorgan's Chase Wealth Management division said they felt pressured to sell JPMorgan's own mutual funds, even when cheaper or better-performing options were available. These brokers also described a "broader culture that emphasized sales over client needs."
The conflict of interest in this situation is obvious. By favoring its own products, JPMorgan collected two levels of fees from its clients: one for participating in its investment program and another for managing the assets in its mutual funds.
While regulators are said to be examining the bank's sales tactics, no one at JPMorgan Chase has been accused of any wrongdoing.
There is no such thing as unbiased advice, and conflicts of interest are not automatically bad. However, it's up to you to take steps to protect yourself from becoming "skinned" in this jungle.
One of the first questions you should ask a financial-services professional is, "Do you act as a fiduciary?"
A fiduciary places the interests of the client ahead of its own. Registered investment advisers (including my firm) have a fiduciary duty as a matter of law. A registered adviser must act in its clients' best interests and make full disclosure of all material facts, especially conflicts of interest.
Brokers, on the other hand, are held only to a "suitability" standard. This means they can recommend any investment that is "suitable" for a client's needs. And they aren't always required to disclose conflicts that may influence that advice.
This is not to say the fiduciary model is always superior. There are obviously registered advisers who do a poor job and brokers who do a good job. Two years ago, the federal Dodd-Frank law gave the Securities and Exchange Commission the authority to write rules that would require brokers to adhere to the same fiduciary standard. Nothing has happened yet.
Certified financial planner Carl Richards suggests it's important to go beyond questions like, "How do I pay you?" to identify potential conflicts. "How are you compensated?" is better because advisers' compensation can include bonuses for meeting sales goals, spots on "educational" trips, or incentives for selling certain products.
Drilling down further, "Do you get paid (or win) anything based on the products you recommend to me?" and, "Do you receive compensation from our relationship from anybody other than me?" will also provide a more complete picture.
My favorite is, "How much of your own money do you have invested in the product you are recommending?" If the answer is "none" or "very little," that should raise a red flag. Advisers at my firm are big believers in "eating our own cooking" and are invested alongside our clients. This doesn't ensure the food will be good, but it does mean we're sitting at the same table.
Don't hesitate to keep asking questions until you are comfortable you have identified and understand the conflicts. Keep them in mind as you make your decisions. Caveat emptor—let the buyer beware.•
__________
Kim is the chief operating officer and chief compliance officer for Kirr Marbach & Co. LLC, an investment adviser based in Columbus, Ind. He can be reached at (812) 376-9444 or mickey@kirrmar.com.
 
Please enable JavaScript to view this content.