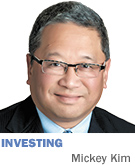 When hearing about entrepreneurs' spectacular successes, it might seem they were sprinkled with some sort of magical pixie dust not available to mere mortals like us. However, the reality is their paths to success were likely littered with failures. It wasn't that they were immune to failure; it was how they reacted to and applied the lessons learned from their failures that ultimately led to their success.
Scott Adams is the creator of Dilbert. His book "How to Fail at Almost Everything and Still Win Big" was adapted for his column "Fail Your Way to Success," published in the Oct. 12 Wall Street Journal.
Adams says "goals are for losers." Instead of a goal, he believes one should have a system. He says that "goal-oriented people exist in a state of nearly continuous failure that they hope will be temporary."
In contrast, "My system of creating something the public wants and reproducing it in large quantities nearly guaranteed a string of failures. Had I been goal-oriented instead of system-oriented, I imagine I would have given up after the first several failures.
"But being systems-oriented, I felt myself growing more capable every day, no matter the fate of the project that I happened to be working on. And every day during those years I woke up with the same thought: Today's the day."
In Adams' mind, failure is a tool to make you smarter, more talented and more energized, not an outcome. "Failure is where success likes to hide in plain sight. Everything you want out of life is in that huge, bubbling vat of failure. The trick is to get the good stuff out."
Ashley Merryman's column in the Sept. 25 New York Times, "Losing is Good for You," struck a chord with many of my friends.
When considering an extracurricular activity for your child, Merryman suggests asking the organizer one question: "Which kids get awards?" If the answer is that everybody gets a trophy, she advises finding a different program.
This will seem harsh to some, but the reasoning is solid. When I was growing up, trophies were reserved for truly outstanding team or individual accomplishments. That's not the case today. Merryman says, "While awards can be powerful motivators, nonstop recognition does not inspire children to succeed. Instead, it can cause them to underachieve."
Merryman asks, "Why bother learning problem-solving skills when there are never any obstacles to begin with?" To her, "everybody gets a trophy" is a misguided policy having negative implications for our children and society.
"When children make mistakes, our job should not be to spin those losses into decorated victories. Instead, our job is to help kids overcome setbacks, to help them see that progress over time is more important than a particular win or loss, and to help them graciously congratulate the child who succeeded when they failed. This school year, let's fight for a kid's right to lose." Amen.
Finally, Oct. 5 marked the two-year anniversary of Steve Jobs' death. Everybody knows Jobs as the golden boy visionary who catapulted Apple to greatness. Fewer remember he was unwanted at birth, lasted a single semester in college, and was fired from Apple before returning. He tells his story in his 2005 commencement address at Stanford at http://www.youtube.com/watch?v=D1R-jKKp3NA.•
__________
Kim is the chief operating officer and chief compliance officer for Kirr Marbach & Co. LLC, an investment adviser based in Columbus, Ind. He can be reached at (812) 376-9444 or mickey@kirrmar.com.
Please enable JavaScript to view this content.