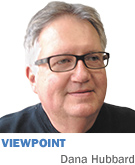 Just as Unigov can be seen as a daring step to re-imagine partisan politics, a similarly bold step is needed to envision Indianapolis Public Schools as Center Township Public Schools by shrinking the district to within the boundaries of Center Township.
In 1967, businessman and IPS board member Richard Lugar was entreated to run for mayor and implement the consolidation of the city of Indianapolis with Marion County, a merger called Unigov. This was the means by which the Republican Party gained control of the city, consolidating the Democratic city and Republican county by including the then-predominantly Republican suburbs within Marion County to counter the Democratic majority.
This was achieved by selling the advantages of streamlining most city-county services.
To expedite the consolidation (and approval), the decision was made to ignore the elephant in the room and sidestep the issue of Indianapolis schools, whose boundaries remain, incredibly, a relic of the original Indianapolis city limits two generations ago.
We can't imagine now, and couldn't then, that consolidating all Marion County public schools was desirable, let alone sellable.
But Unigov now encapsulates the poorest and most disenfranchised, not to mention the mostly Democratic, of the city. The result is that IPS sits in the hollowed-out boundary of a disadvantageous educational landscape and has twice too much capacity.
Situated between growth and decline, it bears the brunt of the decrease in county school populations and increase in corporate and property tax abatements while its shrinking population becomes ever more segregated, poor and expensive to serve.
Simply stated, "centering" IPS would mean keeping all the schools and property that fall within Center Township. The parts of IPS that spill into adjoining townships would shift to the school corporations within those respective townships—for example, Metropolitan School District of Warren Township would add the piece of IPS now in Warren Township.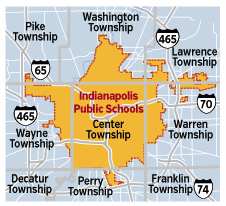 The townships that gain former IPS students would gain the physical assets and increased tax base to more than care for the increased load, such as John Marshall High School in Warren Township.
Others gain assets for growth, because they are growing, such as Arlington High School for Lawrence Township and Broad Ripple for Washington Township.
Center Township would retain such historically important heirloom schools as Shortridge, Arsenal Tech and Crispus Attucks. George Washington, Manual and Howe high schools would also be under the purview of Center Township.
With such a decreased student population, the need for a massive transportation system would disappear and may even be suitably replaced for Center Township by increased investment in IndyGo public transportation.
Historic physical plants used by IPS, such as the former Coca-Cola bottling plant on Massachusetts Avenue and the Ford assembly plant on East Washington Street, would be freed up for commercial development. Even the Morton Finney Center might have a better life as a residential building.
But most expected is that the children of Indianapolis will be much better served by organizations already in place that are best prepared and sized for the job.
Center IPS is a proposal that requires no tax money to implement; in fact, it can generate growth with the stroke of a pen by releasing the resources underused for a generation and given a mission finally in line with the city as it now exists.•
__________
Hubbard is an IPS special education teacher. Send comments on this column to ibjedit@ibj.com.
Please enable JavaScript to view this content.