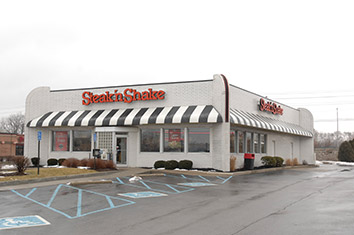 The fact that a minuscule Minneapolis hedge fund that owned just 0.17 percent of Biglari Holdings Inc. stock lodged a credible effort this spring to oust Sardar Biglari and the company's other five directors begged this question: Wouldn't the cocksure CEO be sunk if investors with more clout waged a similar campaign next year?
Biglari, whose controversial governance practices helped spawn this spring's proxy fight led by hedge fund Groveland Capital, has eliminated that risk—and spawned a new controversy—through a just-completed tender offer that used Biglari Holdings' cash to boost his own voting control to nearly 50 percent.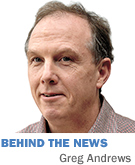 "This tender offer is an aggressive entrenchment move aimed at enabling the CEO to use the shareholders' money to gain control over the company," Lucian Bebchuk, director of the corporate governance program at Harvard Law School, told Forbes recently. "Given that the CEO's management and performance has been controversial, it is especially important for this company's shareholders to retain the power to vote for a change in control."
Sardar Biglari did not return calls left at his office in San Antonio, the home base for Biglari Holdings, whose largest subsidiary is Indianapolis-based Steak n Shake.
The 37-year-old has been a polarizing figure since gaining control of Steak n Shake, then a stand-alone public company, in 2008 following his own activist campaign. He renamed the company for himself and turned it into a holding company. In addition to the burger chain, it owns an insurance company, the men's magazine Maxim, Western Sizzlin, and a 20-percent stake in Cracker Barrel.
On the one hand, Biglari wins accolades for reviving Steak n Shake with a cheap-menu-pricing strategy that has yielded an incredible 25 consecutive quarters of increasing same-store sales. On the other, critics fixate on his hedge-fund-style pay package, which provided him $35 million in compensation last year, his hard-line stance against giving Steak n Shake franchisees pricing flexibility, and a controversial deal under which he licensed his name to the company for 20 years. He doesn't receive licensing fees, but if he were forced out, the pact would trigger more than $100 million in payments.
Critics also aren't keen on the complicated interplay between Biglari Holdings and Sardar Biglari's personal hedge fund, The Lion Fund. Biglari Holdings acquired the fund in 2010 but turned around and sold it back to Biglari in 2013. The company has since invested hundreds of millions of dollars into The Lion Fund—giving the Sardar Biglari-controlled entity the financial firepower to scoop up additional Biglari Holdings shares.
As of this spring's proxy fight, Sardar Biglari owned less than 2 percent of Biglari Holdings outright. But the shares he votes through The Lion Fund lifted his overall voting power to 20 percent. In the new tender offer, The Lion Fund spent $260 million to acquire more than 620,000 Biglari Holdings shares, boosting Sardar Biglari's voting power to 49 percent.

Biglari
The big purchase would not have been possible without the help of Biglari Holdings' board, which on June 3 changed the company bylaws, opting out of an Indiana law that limits a single shareholder's voting rights to 20 percent unless given approval by investors.
If all this makes your head hurt, you are not alone. In a report this spring, the proxy advisory service Glass Lewis & Co. bemoaned the "circuitous and economically misaligned ownership framework between Biglari Holdings and Mr. Biglari's shareholder-funded investment vehicle."
Of course, Biglari Holdings, a publicly traded company, has ostensibly independent directors who are supposed to look out for shareholders whose last name is not Biglari.
What did the four independents think of the tender offer, under which The Lion Fund agreed to pay $420 a share, a premium to where the stock had been trading? Let's just say their position—developed in consultation with outside counsel from Krieg DeVault and Bingham Greenebaum Doll—was less than helpful.
"Based on the potential for a conflict of interest resulting from the company's ownership of limited partnership interests in the purchaser, the independent directors unanimously voted to recommend that the board express no opinion and remain neutral with respect to the offer," a Securities and Exchange Commission filing says. The board adopted that stance.•
Please enable JavaScript to view this content.