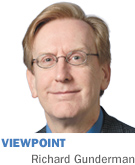 Indianapolis is proof that good health and good health care are not synonymous. Of the 50 largest U.S. cities, Indianapolis was dead last for fitness in a ranking by the American College of Sports Medicine. Sperling's Best Places ranking of the 10 least-healthy cities in the United States puts Indy at No. 10.
Yet Indy hosts one of the 15 highest-grossing hospital systems in the United States, Indiana University Health. And it is home to the Indiana University School of Medicine, which enrolls more students than any other medical school in the country.
With so many health care resources available to Indy's residents, how can the city fare so poorly in terms of health status? Because access to health care explains only a small part of health status—no more than 15 percent, according to the best evidence.
In other words, people who want to improve Indy's health need to look beyond just building more hospital beds, producing more physicians and nurses, prescribing more medications, and performing more surgical procedures.
Equally important factors that we can influence are wealth and education. Researchers at Columbia University have found that a poor person between the ages of 25 and 64 is two to three times more likely to die than another person of the same age who is well off.
And this is not a new phenomenon. Studies of historical data indicate that this relationship has held true for at least 200 years—even though the causes of death and capabilities of medical care have changed dramatically.
A similar relationship applies to education. The Centers for Disease Control and Prevention reports that, for men without a high school diploma, the death rate per 100,000 is just over 800, while for men with at least a high school education, it is 249. For women, the same figures are 472 and 165. And the health benefits continue to mount with even higher levels of educational attainment.
More education tends to enhance health knowledge, enabling people to take better care of themselves and providing them with better employment prospects, including less exposure to workplace hazards. In addition, better-educated people tend to encounter fewer daily stresses—also a key hindrance to good health—and cope better with them.
Perhaps the best single long-term opportunity is enhancing the performance of the city's educational institutions. People who are well-educated are more likely to be employed and earn more money over the course of their lives. In a virtuous cycle, this puts them in a position to provide a better education for their children and grandchildren, who can then do the same for the next generations.
Having a job helps to provide purpose in life. Having a family does the same. When people have work, family, friends and communities they care about, they tend to take better care of themselves, perhaps in part because they know others are counting on them.
Of course, a good education means more than job training, and promoting health requires more than just passing standardized tests. It means discovering more about what makes life worth living—the very things that encourage people to take care of themselves.
When a friend or loved one is diagnosed with cancer or suffers a heart attack, having world-class care makes a huge difference. But we also need to devote more time, attention and resources to preventing people from getting sick in the first place, and this means, above all, providing the best possible education to the people of this city.•
__________
Gunderman is chancellor's professor in medicine, liberal arts and philanthropy at Indiana University.
Please enable JavaScript to view this content.