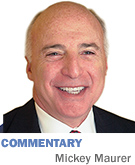 "I purchased and read the book about the Louisville basketball program. …the fact that you published this makes you a dumpster of a human with a garbage family…"

—Collin Mills, Oct. 3, 2015


Rodney Dangerfield once said that his neighborhood was so tough that after they sacked the quarterback they went after his family. Collin Mills must live in that neighborhood.

The book that elicited Mills' venomous email and similar reactions from our Kentucky neighbors is "Breaking Cardinal Rules," published by IBJ's sister company, IBJ Book Publishing. "Breaking Cardinal Rules" is an exposé by escort Katina Powell based on her experiences providing sexual services for the basketball program at the University of Louisville.

Powell kept five journals with details of her escapades, including sexual encounters at U of L's Minardi Hall. The man who paid for her services— the school's former director of basketball operations, Andre McGee—kept Powell and her girls busy from 2010 to 2014.

Powell has hundreds of text exchanges with McGee to set up dates and times, mentioning recruits by name. She also has pictures of her troupe with players and recruits. Yet, through his attorney, Scott C. Cox, McGee has maintained his innocence. McGee has been placed on paid administrative leave at the University of Missouri-Kansas City, where he is an assistant coach. Cox has threatened to sue. I have not practiced law in more than 20 years, but I kind of remember that truth is a complete defense. And Powell's story is true in all its graphic detail. OK, Cox, let's get ready to rumble.

The book has triggered investigations by the president's office at the University of Louisville and by the NCAA. We have pledged to cooperate with both of these inquiries. Meanwhile, Powell is a darling of the media. You may have seen her on "Good Morning America" and ESPN.

So how did the IBJ companies, proud winners of numerous awards for best business journal and publisher of more than 400 books without controversy, come to publish a tell-all that is generating national publicity and hate mail from the sewers of Louisville? Here's an X-rated example, from a lawyer no less:


U should be ashamed of yourself for giving a voice to a whore who prostituted her daughters; maybe you have a familiarity with and fondest [sic] for the profession. Spend the few grand u make on conforms [sic]. So your dick doesn't fall off. Steve@SPCLaw.net, October 6, 2015.


Powell found us on the Internet and requested a meeting with IBJ Book Publishing's Pat Keiffner. She brought to IBJ her journals documenting "shows" and "side deals" for Louisville players and recruits. Keiffner investigated further. She hired a forensic specialist to extract deleted texts from Powell's cell phone. She retained Pulitzer Prize-winning investigative journalist Dick Cady to research and write the book. Both Cady and Keiffner conducted interviews.

Keiffner and Cady knew the book would be controversial but were all the more convinced it was an honest account about a dishonest college basketball program, referred to by one observer as the "dirty birds."

Until two weeks ago, "Breaking Cardinal Rules" pitted McGee and Powell in a he said/she said exchange. At that time, JaQuan Lyle, a one-time Louisville target and now an Ohio State freshman, confirmed "the gist" of allegations against the basketball program. Lyle's admission was followed by similar testimony from other recruits.

"Breaking Cardinal Rules" does not answer all the questions. Who knew this was going on? McGee literally threw money at these prostitutes. Where did that money come from? The parties were raucous affairs with loud music resonating throughout the dorm. Much of the time the girls came through the front door right past the security guard. Who knew? How high up the chain did this adventure go? Be patient. More revelations should be forthcoming.

You can purchase "Breaking Cardinal Rules" at most bookstores, e-sources and at www.ibj.com/books.•

__________

Maurer is a shareholder in IBJ Corp., which owns Indianapolis Business Journal. His column appears every other week. To comment on this column, send e-mail to mmaurer@ibj.com.