Can Indiana maintain its roads without raising taxes? If so, how?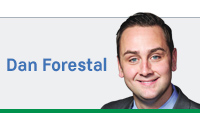 Considering that our state currently operates with an annual road funding deficit of about $1 billion, it certainly is time for lawmakers to act now to take care of our deteriorating infrastructure.

There are some at the Statehouse who will tell you that we must raise your taxes to be able to maintain our roads. I do not believe that a tax increase is required.

I also think the premise of that assertion overlooks a few key facts. Many who stoutly proclaim that Hoosiers must pay more in taxes to fix our roads immediately also chose to do little or nothing over the past decade while that $1 billion road funding deficit built up.

The state of Indiana is currently sitting on $2 billion of your tax money as a budget surplus. That bankroll swelled and swelled while roads and education were being short-changed year after year. Now, instead of living within our means and exhausting every alternative before raising taxes, at least one prominent group among the Republican super majorities that control our state wants to keep the surplus basically untouched and ask for more of your money.

House Democrats have a more sensible approach. Before we dare ask Hoosiers to pay an extra dime in taxes, when they continue to face declining take-home pay and rising health care costs, we should first do everything we can to work with what we have. House Democrats propose taking all revenue generated by the sales tax that is collected at the pump, and dedicating it toward its original intent: building and maintaining our roads.
Most people are surprised that we don't already have this plan in place.

There are other ideas out there that won't cost us another dime. My first year at the assembly, Senate Republicans blocked efforts that would have provided another $40 million in revenue for Indiana roads, simply by following federal guidelines on increasing the penalties on people convicted of DUI multiple times. By following a few new rules in areas such as increasing the amount of community service hours required from repeat offenders, our state would bring more federal dollars back here.

House Republicans do seem agreeable with our proposal to use all of the sales tax on gas for roads, but they also want to raise those taxes. And they are even flirting with the idea of turning some of our interstates into toll roads.

Gov. Mike Pence's own road plan is even more irresponsible. He wants to keep the surplus high, and borrow money for roadwork by issuing bonds. That means taxpayers will be on the hook for repayment of those bonds with interest!

The budget is where Hoosiers can look to see what their government thinks should take priority. For a decade, our leaders have neglected our roads and infrastructure until they reached crisis levels. Now, in the middle of a full-fledged emergency, they are asking Hoosier taxpayers to allow them to keep $2 billion of your money in a savings account, while simultaneously raising the taxes you pay at the pump.

I believe House Democrats have the right idea. Let us repurpose existing revenue to roads, pursue more federal assistance, and use our budget surplus to fix our roads.•

__________

Forestal, a Democrat from Indianapolis,represents House District 100.Send comments to ibjedit@ibj.com.