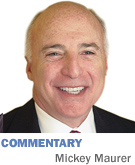 In elementary school and junior high I loved matching tests. Hey, the answers are right in front of your face. All you have to do is put them in the right places. Try your luck.
You'll find in the puzzle some of my favorite clues from crossword puzzles I have constructed over the years. Clues that contain puns or misdirects are the hallmarks of New York Times puzzles.

I try to solve a New York Times puzzle every day and have ever since I got hooked while in law school. It is an addiction but a positive one—helpful and enjoyable. It allows me to flex my mental muscles. We need to exercise creativity to increase it like muscle tone. Challenging crossword puzzles interrupt the normal routine and rev up our brains.

Those of you who share that addiction will enjoy my new book "50 Crossword Puzzles with playful narrations." The narrations consist of short stories or anecdotes for each of the puzzles in the book. Those of you who are not hooked, if you purchase a copy, watch your step. You may be entering a lifetime of joy—a habit you will not wish to break. The book sells for $10 and the money goes to a good cause— the renewal of my New York Times subscription. You can order the book through my email as noted below.•

__________

Maurer is a shareholder in IBJ Corp., which owns Indianapolis Business Journal. His column appears every other week. To comment on this column, send e-mail to mmaurer@ibj.com.