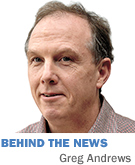 The NCAA is so flush these days that its board of governors recently decided to dole out an extra $200 million to Division I schools—even as the Indianapolis-based governing body for college sports works to put to bed a thicket of high-dollar legal settlements and defend itself against new litigation.

Such is the new reality for the organization. On one hand, the 512-employee not-for-profit is a cash machine, with revenue approaching $1 billion and a mere $31 million in debt.

On the other, it's navigating a legal onslaught over a range of issues, from the risks posed by concussions to the rights of athletes to be compensated for the use of their likenesses in video games.

At the same time, its financial firepower stems primarily from one event—the wildly popular NCAA men's basketball tournament, which was set to crown its 2016 champion on April 4. Ticket sales from the tournament combined with the colossal CBS and Turner Broadcasting System tournament media contract generate 85 percent of the NCAA's revenue. The games appear on CBS and Turner's TBS, TNT and truTV.

McNeely
"It is a good and bad problem," NCAA Chief Financial Officer Kathleen McNeely said of the organization's reliance on the men's tournament, one of the signature events in American sports.

Standard & Poor's in November affirmed the NCAA's credit rating of AA+, one notch below the highest, and praised its "significant financial resources," "dominant market position" and "the strength of its various broadcast contracts."

But analysts Jessica Matsumori and Bianca Gaytan-Burrell opted against an upgrade, saying they believe continuing litigation and the damage to the organization's reputation it could cause "are significant risks."

Managing through such risks has long been a priority of NCAA officials. More than a decade ago, the organization's executive committee and finance and audit committee decided to enlist Deloitte to conduct a formal risk assessment, a process that spurred the organization to create and aggressively fund a quasi-endowment.

The NCAA also developed a "financial recovery plan" that would allow it to meet expenses if something bad happens to the NCAA men's basketball tournament. The plan includes pocketing more than $200 million from event-cancellation insurance, reducing operating expenses, drawing from the endowment and cutting annual distributions to Division I schools from the more than $567 million they now get annually.

Insurance is also a big part of the NCAA's litigation strategy. The organization's audited financial statements and reports from credit-rating agencies suggest it intends to rely largely on insurance to fund a $70 million settlement of a concussions lawsuit and a $20 million settlement of a suit over the use of players' likenesses in video games.

"We have comfort in our coverage levels," McNeely said of insurance. "If we did not have that comfort, it's safe to say we would not be distributing the $200 million."

The decision by the board in January to distribute the $200 million is something of a departure from the NCAA's plan-for-a-rainy-day strategy. The money will come from the endowment, which the NCAA began funding in 2005 with the goal of building it to $380 million, a target it reached in 2014.

After it taps those funds, it will do away with the endowment structure and increase operating reserves from three months to six months while continuing event-cancellation insurance—moves NCAA officials view as adequate to weather a big hit to revenue.

The organization also will get help on the revenue side from its CBS/Turner contract, under which it will receive $740 million this year, with payments stepping up to $761 million in 2017, $782 million in 2018, $804 million in 2019, and $827 million in 2020.

The $10.8 billion deal signed in 2010 does not expire until 2024, but IBJ reported in January that the parties have exercised an option to reopen discussions on an extended and altered deal—potentially making the pact even more lucrative. The story said a new deal could run as far into the future as 2032.

A recent PricewaterhouseCoopers study predicted media-rights revenue across all sports will continue on the upswing. But there are clouds on the horizon, including consumers' growing penchant to drop cable. Advertising Age recently reported that TNT and TBS each lost more than 2 million subscribers last year.

Asked about the negative cable trend, McNeely said, "I don't know if it is problematic. It is certainly a point of conversation."•