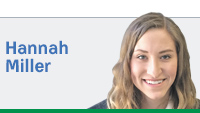 Gov. Pence has a hypocritical record on environment issues, especially lately. In the same breath, the governor passed a bill with harmful restrictions on environmental regulations and vetoed another bill preventing them. His stance is, at best, confusing.

Last month, Pence vetoed House Bill 1082, known as the "no more stringent than bill." This legislation would have prevented rules or standards stricter than federal law from going into effect until the Indiana General Assembly could have a say in the matter. Proponents of the bill believed it would protect businesses from rigorous environmental regulations. Opponents argued that the measure would prevent the Indiana Department of Environmental Management from doing its job, citing incidences such as the water crisis in Flint, Michigan. In what came as a pleasant surprise, the governor seemed to agree.

He stated that House Bill 1082 went too far, creating unnecessary restrictions on IDEM's ability to act in Hoosiers' best interests. This is unexpected, after his many criticisms of President Obama's environmental policies and adamant protection of the oil industry. The governor certainly deserves credit for this step forward on protecting the environment. Yet simultaneously, he took a large step backward.

Pence also signed House Bill 1053 into law last month. This new law immediately banned local restrictions on single-use plastic bags. Proponents of this bill said the rising popularity of plastic bag bans is hurting Indiana's plastic manufacturers and causing job loss. On the other hand, opponents have cited that municipalities all over the country have local plastic bag restrictions. Other cities have implemented a tax on bags, finding success in discouraging use.

Analyses of cities that have implemented bans found a substantial increase in reusable bag usage and financial savings through litter abatement. Energy usage, carbon dioxide emissions and solid waste production have all decreased. This significantly reduces pressure on the already overflowing landfills. It is possible that job loss might occur in the plastics industry, but manufacturers are capable of expanding production to include reusable bags, which are usually also made from a polyethylene derivative. Most important, studies found that, in the long term, local economies are not hurt by banning plastic bags.

Pence did not consider any of this when signing House Bill 1053. Instead, the "small government" conservative passed sweeping legislation to strip local governments of their power. I assume his reasoning for supporting the bill came from the desire to protect businesses. Yet, he did not seem to consider these same issues with House Bill 1082. While I support his decision in that case, his inconsistency is disconcerting. Pence may believe in small government, but only when it is convenient and beneficial to him.

Even with this small, but still important, step forward for environmental protections, Pence declines to actually mention the environment in public statements. His rhetoric focuses on businesses and the economy, failing to acknowledge that in a place full of state parks with a large agricultural industry, protecting the environment protects our economy as well. Safeguarding the environment ensures that future generations of Hoosiers can continue to live and flourish in this state. Indiana's industry needs to adapt with the times and focus on sustainable energy and resources.

I commend the governor for his veto, allowing IDEM to create necessary and beneficial environmental policies. However, I condemn his overreach on local government power, to protect and make decisions for their own domain. Science stands on the side of the environment, and I urge Pence to do so, too.•

__________

Miller studies policy analysis at Indiana University and works as political director for the College Democrats of Indiana. Send comments on this column to ibjedit@ibj.com.