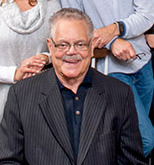 To commemorate his 60th anniversary in the automobile sales industry, West Lafayette native Bob Rohrman penned his memoir, "A Fantastic Ride," last spring.
It details how, after eight years (1955-1963) selling vehicles at a downtown Lafayette Ford dealership, he motored out on his own with a single used-car dealership on a gravel lot on Sagamore Parkway.
Rohrman hasn't looked in his rearview mirror since.
IBJ: How many dealerships do you have now?
ROHRMAN: Thirty—15 in Indiana and 15 in Illinois and Wisconsin.
IBJ: What's been the key to your business success?
ROHRMAN: It's in the book (laughter). You'll have to read the book.
IBJ: What's the single greatest trait you could find in a salesperson?
ROHRMAN: I've told all my grandkids the same thing: If you're going to sell anything, especially cars, because they're not cheap, you have to fall in love with the customer. Because if you fall in love with the customer, they'll love you and they'll never go anywhere else.
That, in my opinion, is the key to success in sales and a big part of what's helped my business succeed.
IBJ: How old are you?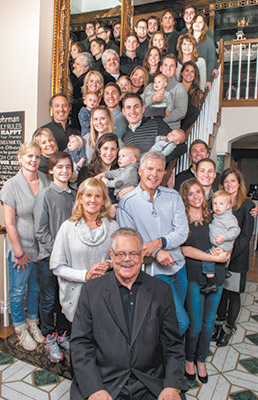 Photo courtesy of Bob Rohrman)
ROHRMAN: That's not even in the book. I'm not sure. I'll tell you this: I graduated from [Lafayette] Jeff [High School] in 1948, never went to college and started selling cars in 1955.
IBJ: In 2007, you donated $3.5 million toward a $9 million addition to your old high school. What motivated you to do that?
ROHRMAN: They talked me into it (laughter). Because I never went to college, that school means a lot to me. They did a good job educating me and it's a beautiful performing arts center they built there. When they introduced me at the ceremony to unveil it, I sang for them. I sang 'I Did it My Way,' the whole 4-1/2-minute song.
IBJ: You're in your 80s now. Do you ever give any thought to retiring?
ROHRMAN: I don't work now! When you have a job you love as much as I do mine, you don't work a day in your life.
If I didn't work, I don't know what I'd do. I do play golf, usually one time a month, but if I played it any more than that, I probably wouldn't enjoy it. I have five kids, 16 grandkids and nine great-grandkids. So family keeps me pretty busy, too. But I'm not sure I'll ever just flat retire.
IBJ: What's the succession plan for your business?
ROHRMAN: All four of my sons have worked for me. My oldest, J.R., now runs his own business. And three of my granddaughters operate and essentially own my ad agency, Orange Media Group. I do hope my kids and grandkids take over the business someday. They're all good people, and they will do very well with the business.
IBJ: Is "A Fantastic Ride" your first book?
ROHRMAN: Yes. I'm thinking about making it a movie. But I don't know who would play me.
IBJ: Why did you write a book?
ROHRMAN: A lot of guys tried to get me to write a book over the last 10 to 15 years. I guess they thought I had a story to tell. [Former Lafayette Journal & Courier reporter] Jeff Washburn called me, and we finally got together and that was it.
IBJ: You've become quite well-known for your zany television commercials. How did that start?
ROHRMAN: I was one of the first dealers to appear in his own ads. I did that ever since they had a TV station in Lafayette.
IBJ: Whose idea was it to use humor in the ads for your auto dealerships?
ROHRMAN: Mine. I've done it for 50 years. If you've seen ads for other auto dealerships, they're usually somewhat serious or they're screaming out specials. I like to use humor to get my message out, and I think it's worked.
I've had mothers tell me their kids as young as 1 year old run to the TV when they hear my ads. The kids all know me. When they see me they always say "Bob Roooooohrman!" The humor connects with people.
IBJ: Describe your sense of humor.
ROHRMAN: I'm really just a storyteller that loves to laugh.
IBJ: Who's your favorite comedian?
ROHRMAN: I like Frank Sinatra. He's been in some comedic roles. I like Dean Martin, too. Those are the guys I grew up with.
IBJ: What kind of car are you driving right now?
ROHRMAN: I just got in a 2016 Kia K900. I just got out of a Lexus RX 400 hybrid. I change demos every 5,000 miles. I drive every car I sell. I've driven a VW bug, Hyundai, Kia, lots of Toyotas, Nissans and Acuras. The Lexus is probably my favorite. I love the way it looks, rides and drives.•
Please enable JavaScript to view this content.