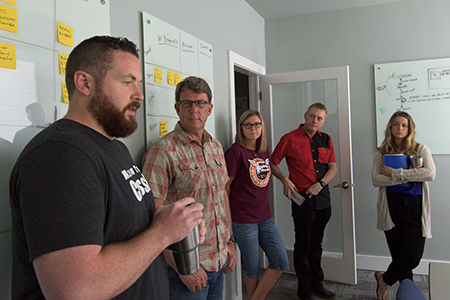 In a little more than a year, ClusterTruck LLC went from a fledgling food-tech startup on the hunt for cooks and drivers to a 55-employee operation serving up 1,200 orders a week.
The company, started by ExactTarget co-founder Chris Baggott last spring, uses in-house chefs and freelance delivery people to feed customers who order grub off desktops and smartphones. But the main dish this company cooks up is software, and its main ingredient is a development process called "agile."
ClusterTruck co-founder and Chief Technology Officer Dan McFadden said his team built from scratch more than a half-dozen web and mobile apps from last August through this March. Without agile, he said, the company would probably still be in build mode and unable to accommodate its rapid growth.
"It would be very chaotic and very slow-paced," McFadden said.
ClusterTruck is one of a growing number of central Indiana tech firms using agile, which is characterized by quick production cycles, flexibility and simultaneous feedback. It differs from another method widely known as "waterfall," a lengthier development process where feedback comes after the product is released.
McFadden
Agile is not new—the term dates back to at least 2001—but adoption rates have grown in recent years, and many local tech firms large and small now embrace it.
"Agile as a strategic framework for product development just works," said Rachel Clark, vice president of product and technology at BidPal, whose software helps not-for-profits manage fundraising.
"And it works so well that other departments and other managers often see it and have adopted a lot of those principles in their areas."
According to a 2015 survey of nearly 4,000 tech companies by Atlanta-based consulting firm VersionOne Inc., 95 percent said they use some form of agile. That figure was 80 percent in 2011. The largest cohort—32 percent—said they started using agile three to five years ago.
And the adopters increasingly are larger companies. In 2006, the first year of the VersionOne survey, 38 percent of agile firms had software teams larger than 100 people. That swelled to 62 percent in 2015.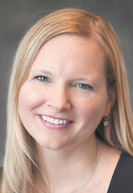 Clark
The impetus for the trend is fairly straightforward—agile is meant to help companies create usable software quickly. That means they can get to market quicker and be more responsive to feedback that helps drive refinement or new projects.
In contrast, the waterfall process tends to be rigid and drawn out, industry experts familiar with both processes said. Waterfall not only carries more engineering costs, they said, but has a higher chance of missing the mark on what customers want.
"In today's world, you've got to be able to change direction … without throwing away a lot of the work that you've spent putting it together," Angie's List Chief Technology Officer Darin Brown said. "Changing direction is not a mistake—it's a reality of today's world."
Brown said agile, which he helped usher in at Angie's List when he arrived in 2015, is designed for such pivots.
The principles of agile stem from the so-called Agile Manifesto, written in 2001 by 17 tech executives and professionals. Its 12 principles include: "Deliver working software frequently" and "Welcome changing requirements, even late in development."
Agile can take on a variety of forms, but many involve "sprints," the week or multi-week time frames in which software production takes place. Daily 15-minute "scrum" meetings are common, and participants stand in a circle and answer three questions—what they accomplished yesterday, what their plans are for today, and what roadblocks they face.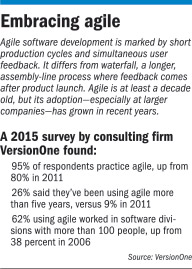 Other practices include "planning poker," where developers prioritize projects based on value and difficulty, and "kanban" boards, which are covered with sticky-note development tasks for the taking.
Some non-software divisions of tech companies are looking to borrow a few of the tactics.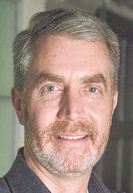 Brown
"Our operations team—we're working with them on some things," said Jason Horn, research and development manager at CloudOne, an internet-of-things consultant. "The part that they really love about the scrum methodology are the status meetings … and how to keep them short and sweet and get everybody back to work."
At High Alpha Studio, which creates and adopts enterprise software companies, agile is on display in the firm's sprint weeks, which last five weekdays once a quarter. 
One recent outcome is a legal-tech company called Doxly, and officials said it made a slight pivot thanks in part to agile. The company originally set out to improve the closing checklist for attorneys involved in mergers and acquisitions, but customer feedback along the way unveiled an overarching market concern: document storage and workflow.
Eric Tobias, a High Alpha managing partner, said the team behind Doxly could have created a company to tackle the smaller problem, but "we were able to adjust our ambitions and scope of the work based on some of those check-ins."
Brown, with Angie's List, said agile processes helped the 20-year-old home-services marketplace undergo a major business-model transition—dropping its paywall—ahead of schedule. The company was aiming to make the move in late summer, but it was complete in June.
Agile doesn't mean cutting corners or releasing rough drafts onto the market, Brown said, but rather quickly producing quality, market-ready applications without all the bells and whistles.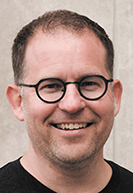 Tobias
"Left to our own devices, we would come up with some really cool stuff that may take years to develop," he said. "You just can't afford to do that. You have to get stuff out into users' hands very quickly."
Agile isn't perfect. High Alpha's Tobias said its lack of predictability means it might not be a good fit for organizations "that have a clear directive on what they want to build."
In addition, BidPal's Clark said agile's many systems and practices can cause it to become rigid—which runs counter to its essence of flexibility.
"There becomes such a respect and appreciation for the process, which is good," Clark said, "but you also have to instill in team members trust so that they feel empowered to break process when it makes sense."
Users say it's still widely preferable to traditional development methods.
"We never could have accomplished so much in such a short period of time without being agile," Baggott of ClusterTruck said. "Our ability to respond to issues in our business with software solutions in real time is critical to our success."•
Please enable JavaScript to view this content.