Telecom companies are putting 5G antennas by the hundreds in neighborhoods across Indianapolis, escalating tensions with residents who complain they have little say over where they're built.
The small towers will enable AT&T, Verizon and other providers to blanket the region with wireless 5G service, which is faster and more reliable than the prior technology, 4G LTE, and can support automated cars and other innovations.
Workers have installed more than 350 poles, or small cell towers, in Indianapolis neighborhoods and other non-residential locations in the past five years. Hundreds to thousands more are in the works.
5G relies on many nodes of small antennas rather than the far fewer and much larger cell towers of past wireless generations. The greater the concentration of poles, the stronger the 5G signal.
Federal and state laws, including a measure passed by the Generally Assembly in 2018, generally handcuff municipalities in regulating the installation of the poles—as long as they meet general zoning standards and are in rights of way or other city-owned areas.
The only time a variance is required is when poles are proposed on residential or certain commercially zoned properties.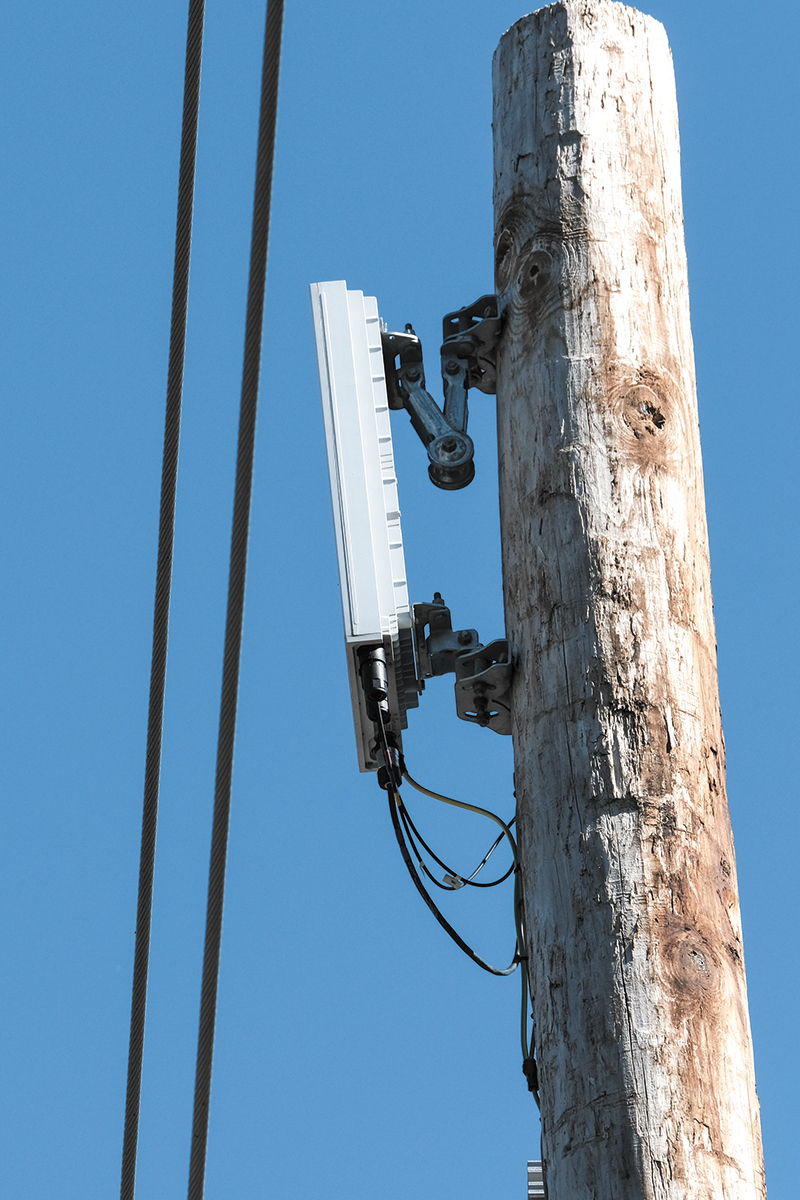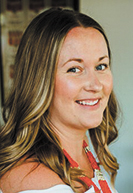 The leeway granted telecom companies contrasts sharply with the strict process homeowners must follow to make changes on their properties, said Chelsea Marburger, executive director of the Meridian-Kessler Neighborhood Association.
"Our first and foremost concern is that they [should] have to follow the same process we do," she said. "We don't think it's fair or right for corporations to not have to follow that same process. If you were going to build something that required a variance, you would have to provide plans to the inch. [Telecom firms] only have to provide plans with approximate addresses."
Residents of suburban counties also have raised concerns about the towers, as IBJ chronicled in a 2019 story. The controversy is gaining steam in Indianapolis now in part because of the deluge of requests filed by telecom companies in recent months.
On Oct. 20 alone, the Indianapolis Board of Zoning Appeals is expected to hear nearly 20 cases related to planned Verizon 5G poles in neighborhoods across the city; each carries anywhere from two to 10 addresses in the same general area.
Another 13 petitions for Verizon poles—also carrying multiple addresses—were heard during a separate zoning board meeting on Oct. 6, with most continued to a special meeting scheduled for Oct. 27.
Verizon said during the meeting that workers already have erected more than 950 nodes with 4G and 5G technology in Indianapolis, including areas not requiring zoning variances, such as downtown and in commercial and industrial areas.
About 310 permit requests remain open with the city, awaiting review. And 20 poles have been installed in Indianapolis this year, according to the city data, with permits issued for another 600.

Petition
Meridian-Kessler's Marburger was among six people to sign a letter to city officials in September that called for the city to be more transparent and stringent in awarding permits for new poles.
The other signers were city-county councilors John Barth and Keith Potts; Colleen Fanning, executive director of the Broad Ripple Neighborhood Association; Bryan Bradford, Butler-Tarkington Neighborhood Association board president; and Matthew Albaugh, Meridian-Kessler Neighborhood Association board president.
In addition to requesting exact addresses, the letter called for telecom companies to take "exhaustive measures" to place antennas on existing poles or in alleyways, rather than on new poles, and to provide more notice—at least 48 hours—to homeowners when installing a pole.
It also asked that telecommunications firms be required to meet with neighborhood groups as part of the zoning process.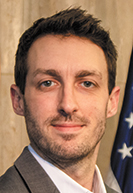 In a written response, Rusty Carr, interim Department of Metropolitan Development director, said, "Wireless providers are held to the same standards as any homeowner making a variance request."
He also said state law bars cities from regulating the installation of wireless technology on existing infrastructure. But, he added, if firms apply for a new pole, they have to say why they can't locate on an existing one.
5G blitz
Verizon launched its 5G home service in parts of Indianapolis in October 2019, but customers must have a 5G-enabled device to use it. In a lengthy statement responding to questions from IBJ about the deployment of its network, Verizon said "the locations selected reflect technical and engineering needs," and altering those plans could hinder the network's effectiveness.
"Due to technical constraints, we cannot put these facilities just anywhere in a neighborhood," the statement said. "A change in placement can significantly impact the functioning of a small cell as well as the larger network. Given the propagation characteristics of a wireless signal, we're also designing around trees, buildings and other obstructions that can impact network performance."
The company cited those issues as reasons why it's not always feasible to place poles in alleys or to co-locate them with other providers—although Verizon said it is open to that option when it can be done.
AT&T also has installed dozens of poles across Indianapolis over the past few years. It didn't respond to requests for comment.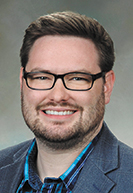 Matt Pleasant, the Department of Metropolitan Development's planning director, said most residents voicing concerns about new poles have said they are comfortable with 5G technology but are frustrated with the approval process or where poles are being installed.
"The consensus that I gather is, people are not necessarily against 5G—they're not against the poles themselves—but they don't like the placement," he said. "They don't like how they look and don't want them in front yards. They feel like it'll lessen their property values."
More than 80 remonstrators spoke during the Oct. 6 hearing—many expressing concerns over placement, lack of notification about the zoning variance process, and property values.
Some expressed opposition to the towers and a desire for the antennas to be placed underground, as other utilities often are.
Studies have not conclusively linked the installation of 5G nodes with the lowering of property values or health concerns.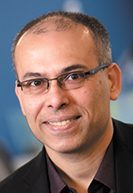 Saurabh Bagchi, a Purdue University School of Engineering professor and expert in communication technologies, said he isn't surprised by the pushback, but said people should expect to see far more small-cell towers built in residential and suburban areas over the next several years.
Amid that boom, Bagchi said, "each municipality will have to make the decision whether they're going to allow the abundance of poles, in the locations desired, or if they're going to have a bit of a compromise." He said cities could risk their futures if they try to push away 5G efforts, but it's too soon to know for sure.
The DMD's Carr said DMD and the Department of Business and Neighborhood Services want to ensure the public has a voice in determining the fate of poles.
"Certainly, the city is supportive of 5G," he said. "We just want it to be responsibly done in partnership with neighborhoods."
But he noted that, once a company files for a pole permit, the city has only 90 days to complete due diligence and finalize approvals. If that doesn't happen, the request is approved automatically. "This public hearing process is important, to make sure that those voices are heard during this variance process."•
Please enable JavaScript to view this content.