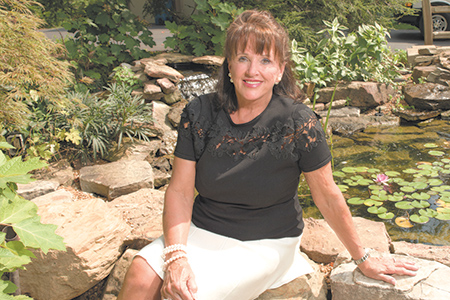 Billie Dragoo, 66, is a business owner and one of the region's most fervent advocates for women. Her company is RepuCare, a 200-employee medical staffing company she started in 1995 as a single mother of two. She's also past CEO and board chairwoman of the National Association of Women Business Owners—which has nearly 60 chapters across the country—and co-founder of the Indiana Conference for Women.
Before the business:
I didn't come from a lot of means and was married right out of high school. I was married four years and had my daughter and had my son four years later—and then found myself divorced. And I didn't go back to college until I was 35.
Early in my life, I was an entrepreneur and a risk-taker. So what drove me to start RepuCare was wanting a better lifestyle for myself and my kids and being able to provide opportunities for my children when they were very young.
It was easy for me. And when I say easy, it wasn't easy finding the money. It wasn't easy, in the 24 years that I've had a business, to lose a [chief operating officer] only to find out that they had mismanaged operations and it cost me $700,000. It's not been easy because—when I started another company—to get venture capital, I had to basically go to my friends and family.
So it wasn't easy, but it was easy for me to make the decision to control my own destiny.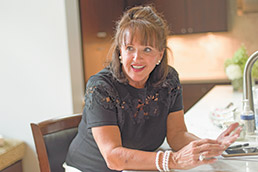 1995 vs. 2016:
I think [women] have a stronger voice in today's society. We outnumber men in our country—51 percent of the population and 64 percent on college campuses. The other thing that's changed is, women represent an enormous number of single households in the country today. And so that determines a legacy that they want to leave for their kids or their lives, and so they take those chances to become an entrepreneur because of that. They want to be able to drive their opportunities through the good work that they can do.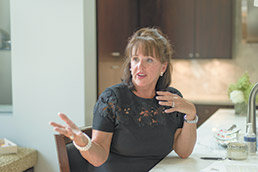 What hasn't changed is, access to capital for women is still a big issue. Pay equity has not changed. And diversity on boards has not changed—or in leaders inside corporations.
Men are part of the solution:
I have had a lot of men mentors in my life and a lot of women. It's important, I think, for women, when they do want to talk about these changes—women on boards, access to capital, pay equity—that they include the important men in their lives that can foster that kind of change at the table with them.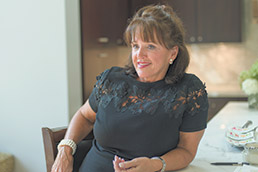 The Indiana Conference for Women:
It's in its fifth year now and is very strategic and very focused. It has educational break-out sessions. It's a one-day conference that not only provides the education but opportunities for these women from 18 to 70.
This right here is my legacy. It's a 501(c)3 now. This is building an ecosystem. This is a platform of all the things we talked about—pay equity, women on boards, access to capital—wrapped up into a conference that can provide building blocks for this ecosystem.
Role models:
I was raised by my grandparents a lot in the summer time, every summer, and I think that I saw how linear they were with everything, even their farm, and how they did their thing every day—their gardening or their farming or taking care of their land. And I think they had such pride in it and they instilled those wonderful attributes that we all try to strive for: being compassionate, having a path to lead, and creating a landscape for your children.
The rewards and challenges of NAWBO:
The national board is probably my most rewarding, and at the same time … the chapters are the most challenging.
I spend a lot of time in my company mentoring women and sharing ideas and my network with them. If I can help them go this way instead of two miles around to get where they need to go, I do that. And I don't want any money for it. I don't charge $100 an hour for it—which I could as a consultant. I just ask them to pay it forward, which is, help another woman when you get to the level where you can.
A lot of women don't want to share their network. They don't want to share their ideas. And this is why we'll never hit or break the last glass ceiling—because women are their biggest enemies.
[The last glass ceiling] is when women can cohesively live in the same space and collaborate without asking for anything in return. In other words, when I say NAWBO national was my most rewarding and the chapters were the most challenging, it's because women get into these great opportunities and their ego eats their brains. And that's where men do not do that. So women can get on a board and have a thoughtful, professional conversation, and then they have something disruptive that they don't like, and then they leave that board or they leave that space and they don't talk to each other for two years. Men go out and they just forget it at the board room, and they go on with their social lives with those other men.
IBJ Media co-owner Mickey Maurer's mentorship:
I met Mickey back in 2004. Mickey taught me to always return a telephone call and return an email, no matter how busy you are. And be able to ask for what you want. Because you only can be told no one time, but if you never ask, you'll never get that no or yes. So those are the two great things that he taught me.
But I've also learned that Mickey is all about a deal—he's not going to give you something because he's your friend.
My company is … right near the WZPL building, and his office is in there, too. And so, he's on one of my boards, and he's a mentor of mine. So he says, "If I'm on one of your boards and I'm a mentor of yours and we're good friends, how come you're not leasing from one of my buildings?"
I was at Keystone at the Crossing. So I went from a [Class] A building to a [Class] B building because of him.
RepuCare:
My company was listed as the fastest-growing staffing company last year for the 100 staffing companies on the move. … And the fact that I can hire people that can really do their job—I don't have to worry. I can leave for six weeks and know that the company is going to be taken care of.
Now, I'm at my company every day. I'm a crazy person working. But I also don't get into their stuff. I don't micromanage and I don't tell them what to do.•
Click here for other interviews.
Please enable JavaScript to view this content.