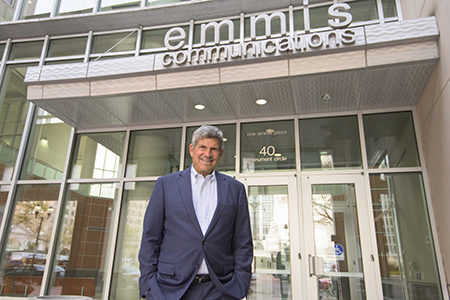 There's plenty of disagreement about Emmis Communications Corp.'s immediate prospects.
Shareholders who foiled Emmis CEO Jeff Smulyan's latest effort to take the company private are raving about the potential of the company's in-house products—Next Radio and Digonex Technologies. But many industry analysts aren't sure either will turn a profit in the next few years.
Still, there's almost unanimous agreement on this: Emmis will continue to chug forward as long as Smulyan drives the locomotive. That sort of reliance on one person is a bit daunting, shareholders admit.
"The future of this company is whatever Jeff wants it to be," said Robert Unmacht, a partner at RTK Media Inc., a Tennessee-based investment banking consultancy focused on broadcasting and technology.
"If he wants to sell off his assets and retire, this company, no doubt, goes away," Unmacht said. "If he wants to continue, there's little doubt that, in some form, Emmis will continue. There's no questioning Jeff is a bright guy. He's found some kind of path forward in this industry for a long time."
Even the shareholders who this month vehemently opposed Smulyan's most recent effort to take the company private—his third in 10 years—hold the Indianapolis native in high esteem.
"Jeff is a builder. He's a visionary. What he's built with Next Radio [an app that allows a cell phone to double as a portable radio] is an exclusive, proprietary pass-through and it can't be easily replicated," said Tim Stabosz, a LaPorte City Council member who owns 150,000 Emmis shares and was among the most vocal go-private critics.
"Jeff has spent seven years building Next Radio and he and his staff have it at the goal line," Stabosz said. "That's why I opposed his plan to take the company private. Emmis is at the take-off point."
Scott Uecker, a University of Indianapolis communications instructor who also runs the school's radio station, said Smulyan "is a radio guy that understands the radio world has changed and is changing. He knows where the radio industry has been and he knows where it's going.
"As long as Emmis has Jeff Smulyan as its leader, the future is bright," Uecker said.
There's a nagging thought, though, that could rain on the sunny outlook.
"I have never heard one thing about how this company will operate beyond Jeff," Unmacht said. "That's a real concern for investors. Is there an exit strategy?"
The answer seems to be yes and no.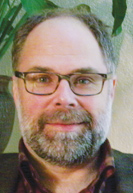 Stabosz
The 69-year-old Smulyan has no plans to retire. During an hour-long interview with IBJ, he said he never gives retirement a fleeting thought. Nor, he said, does he entertain any thoughts of selling out.
But most startling is that the company has no clear succession plan.
"I don't have an exit plan. I want to keep doing this," Smulyan said.
That's fine, Unmacht said, "until he can't. We all have our stopping point." And it appears the Emmis board has at least considered the possibility.
"In the case that I get hit by the proverbial bus … our board has worked on several scenarios if something were to happen," he said. He added with a chuckle that belies the seriousness of the issue, "I try to stay away from buses."
And though Smulyan is in excellent shape—exercising on an elliptical machine almost daily and playing golf at the Broadmoor Country Club semi-regularly—Emmis shareholders admit the idea of the company without its captain is a concern. And they wonder what will happen to Smulyan's considerable chunk of stock when he dies.
"There are varying thoughts" within Smulyan's family about maintaining an ownership stake in the company, Smulyan acknowledged. He declined to elaborate.
Failed buyout
One thing is clear. While Smulyan still loves what he does, he is tired of operating under the eye of Wall Street and other investors keen on short-term gains. He tried to take the company private in 2006 and again in 2010 before his recent effort.
In hindsight, his previous offers turned out to be good ones for shareholders. After peaking in the late 1990s, Emmis stock has fallen sharply as Wall Street cooled to the radio and magazine-publishing industries.

In the effort he announced Aug. 18, Smulyan offered $4.10 per share. That valued Emmis at about $50 million.
Smulyan, who owns 13 percent of the shares, had rounded up other directors and top brass to join in the buyout, which was being financed by Falcon Investment Advisors, a Boston-based private equity firm.
Due to the extra voting power of Smulyan's shares, he controls the direction of the company on most matters and can block a sale to another entity. That power, however, does not apply on going-private votes.
In the weeks after rolling out his offer, Smulyan extended the deal's deadline three times, a strong sign he and the two-person independent board committee evaluating the proposal were at odds over price. The committee, considered independent because neither member works for Emmis or was teaming with Smulyan on the buyout, consisted of Susan Bayh, wife of former Indiana governor and U.S. Senate candidate Evan Bayh, and former CBS Television CEO Peter Lund.
After the markets closed Oct. 14, his latest deadline to come to terms with the board, Smulyan announced he was dropping the plan and would keep Emmis publicly traded.
Smulyan won't divulge much about what went wrong.
"It was a very cordial discussion," he said of the rejection. "It was a difference in valuation, and we just felt that to meet the valuation demands would have put too much debt on the company. In an uncertain time, and in a challenged industry, we just felt that having too much debt didn't make any sense."
He declined to say what price Bayh and Lund wanted.
Asked if the two sides got close, Smulyan responded: "It didn't get done, so it was probably not as close as we had hoped."
Focus forward
Smulyan isn't mulling the past. He has no immediate plans for a fourth attempt to take the company private. Nor is he pondering the distant future—and certainly not his own passing.
Instead, he's pushing forward with plans to strengthen Emmis, which he said would be considerably easier if Emmis weren't a public entity with the seven-figure annual cost of meeting Securities and Exchange Commission regulations and filings.
This month, Emmis entered into deals to sell its Texas Monthly magazine as well as four radio stations in Terre Haute. Next, Smulyan wants to sell the company's AM station in New York and four of its five remaining magazines. He has no plans to sell Indianapolis Monthly.
"Indianapolis Monthly is here; it's home. It was our first magazine. It's in the building. Indianapolis is always going to be home, so we look at things differently here," Smulyan said.
Despite the company's downsizing, he said there are no plans to move from the 92,000-square-foot Monument Circle headquarters.
"Actually, with Next Radio and Digonex, we're pretty much bursting at the seams," Smulyan said.
Although some industry analysts suggested Smulyan could force board members' hand on his go-private desires by further divesting the company of its assets—a kind of slow-drip fire sale—Smulyan said he won't do that.
"We're going to keep our core radio stations—other than the AM in New York that we're talking about," he said. "But the other radio stations we would not touch."
In Indianapolis, Emmis owns WIBC-FM 93.1, WLHK-FM 97.1, WYXB-FM 105.7 and WFNI-AM 1070, along with statewide news provider Network Indiana.
The Terre Haute stations, Smulyan said, were simply too small to justify spending resources on—especially when those resources were being pulled from bigger stations in much bigger markets.
More radio?
Some industry experts wonder if Emmis has the resources to compete in the two biggest media markets, noting that Emmis last year lost a key personality—Kurt "Big Boy" Alexander—at its Los Angeles hip-hop station, KPWR Power 106, to an iHeart competitor in the same market.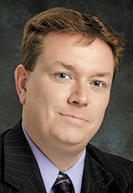 Uecker
Smulyan scoffs at that notion.
"Resources weren't the issue [in L.A.]. iHeart threw a lot of money at him that we thought was kind of crazy," Smulyan said.
Uecker said Emmis is in a unique position to acquire key stations in strategic markets.
"They're holding a lot lower debt load compared to other radio operators," Uecker said. "At what point do some of these operators have to deal with their debt loads and spin off some of these stations?"
After the sale of the Terre Haute radio stations for $5.2 million and Texas Monthly for $25 million, Smulyan said the company will have $145 million in debt. He said he'd like to pare that down another $20 million to $30 million.
"If you look at our industry, the two largest companies [iHeart and Cumulus] are levered at 10, 11, 12 times the cash flow," Smulyan said. "At its worst, this company was levered at 5-1/2 [times cash flow]. We're in the high fours now. I'd like to get that under four if I can."
If Next Radio and Digonex—whose software allows clients to continually change pricing on goods and services to maximize profit—become profitable, the company could "delever itself pretty quickly," he said.
Unmacht questioned that scenario.
"Next Radio is not going to pay off, if ever, for a very long time," Unmacht said. "Please tell me where the payout is? They don't have a deal with Apple. There aren't any signs of widespread adoption. In the very long term, it might work out, but it won't drive stock price in the next year.
"That's what's so silly. All the stockholders scream about the value of Next Radio. If there was potential in Next Radio, people would be pouring money into the stock," Unmacht added. "And they're not."
Smulyan countered that 93 percent of Americans still listen to radio on a weekly basis—roughly the same percentage it's been for decades—and he is convinced Next Radio will increase the time those folks spend listening.
As for Digonex, University of Indianapolis' Uecker said, "It's not terribly well understood."
"Emmis is getting nowhere with Digonex," said one retired radio industry executive who asked not to be named. "Most people in the [radio] industry don't even know about it."•
Please enable JavaScript to view this content.