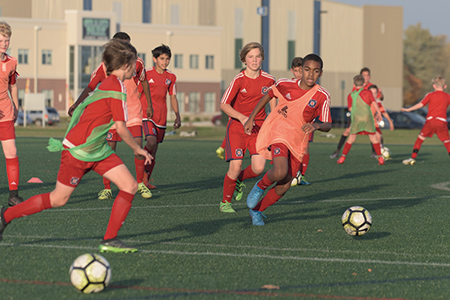 Westfield's big bet on Grand Park isn't paying off yet—at least not in the form of profits for the city.
And it's not clear the attraction will ever make money, let alone break even.
Since opening in summer 2014, Grand Park has operated millions of dollars in the red and is projecting a $3.86 million deficit next year. Revenue is growing—but so are expenses.
Still, Westfield officials say they're not worried. They maintain the park was never meant to earn a profit, but was designed as an economic development tool to attract private investments—and visitors.
Experts in youth-sports facility management agree there's no reason to panic over Grand Park's deficits.
"Generally speaking, sports and recreation is not going to be a very lucrative business," said Michael Diacin, assistant professor of sports management at the University of Indianapolis. He previously worked with publicly owned ice arenas near Detroit, including one that took 10 years to break even.
"I'm not surprised," Diacin said, that Grand Park is "still in the red this soon after opening."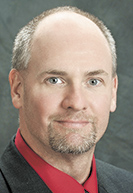 Diacin
The nearly 400-acre campus features 26 softball and baseball diamonds, 31 soccer fields, 10 miles of multi-use paths and the Grand Park Events Center, a nearly 400,000-square-foot indoor facility that opened in July.
In 2015—the first full year of operations—Grand Park had $7.55 million in expenses, which included capital and operating costs, and just $1.76 million in revenue, resulting in a $5.79 million deficit.
The financial picture looks to brighten this year, with $6.29 million in budgeted expenses and $3.08 million in projected revenue. That would cut the red ink nearly in half, to $3.21 million.
But next year, the deficit could tick back up to $3.86 million, based on an estimated $9.68 million in expenses and $5.82 million in revenue.
Westfield Chief of Staff Todd Burtron said that while Grand Park "was never intended" to make money, the city's goal is to get there someday. But there's no strategy in place that points to when that will happen.
"I'd like it to be sooner rather than later," he said.
Dev Pathik, CEO and founder of Clearwater, Florida-based Sports Facilities Advisory, said the question of when or whether a facility should break even depends on the purpose of the facility. Because Grand Park has been touted as an economic development tool, other factors like tax revenue generated by visitors and spinoff development should be included in the analysis.
"Most facilities with that intent are at best meant to break even in four years," Pathik said. "At worst, they are mistakenly forecasted to do betterthan that."
Diacin said Grand Park could earn money years down the road, but no one should expect high margins.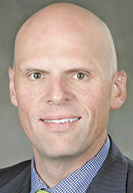 Burtron
"I think that's pretty dangerous to be putting that kind of faith in a sports-and-recreation-type facility," he said. "It's a luxury… and if push comes to shove and people have to start making cuts, well, where are they going to start making cuts first?"
Diacin said if Grand Park achieves a 5 percent profit margin years from now, he would be impressed.
"My general thing is, let's be careful [about] proclaiming any type of profitability goals," he said. "Let's not get people's hopes too high because there's a lot that's out of our control."
Define success
But for Westfield officials, success is not profitability. Success is bringing people to the park, which spurs the construction of hotels, restaurants and other developments.
To that end, Burtron said the city already sees Grand Park as a net positive.
According to a city-commissioned study conducted by Phoenix-based Applied Economics, Grand Park attracted 1.3 million visitors who spent $97.2 million and generated an overall economic impact of $150 million in 2015.
In 2016, the park is expected to see 1.5 million visitors and have an economic impact of $162.6 million.
Burtron also pointed to the growth occurring around the park, including a $12.2 million Hampton Inn under construction and a $17 million Cambria Suites set to break ground Nov. 9.
Operating costs are the biggest chunk of Grand Park's budget—about $5 million for 2017. The expense line has increased from $1.86 million in 2015 because more facilities and elements have been added.
Burtron attributed most of the increase in next year's budget to unknown costs associated with the events center, which primarily serves as the indoor soccer complex, although the city plans to use the space for conventions, trade shows and concerts.
The park's increasing number of events and games also leads to higher costs for maintenance and electricity for the field lights.
"As you get bigger, you have more costs you have to incur," Burtron said.
Evan Eleff, executive vice president and partner at Sports Facilities Advisory, said the biggest expense for sports facilities is typically staffing or human resources. But he said utilities and maintenance can be big costs, too, because the venue needs to be kept in prime condition to stay competitive.
"It's one thing for people to know about Grand Park," Eleff said. "It's another thing to entice a tournament to come to Grand Park."
On the other side of the equation, the largest source of revenue is lease agreements and facility rentals.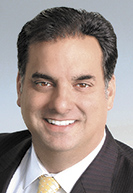 Pathik
"That's your bread and butter," Diacin said.
The city collected more than $790,000 in field fees in 2015 and is expecting that to grow to $2.6 million by 2017, in part because indoor soccer fields are now available.
In addition, Burtron said, the city is renegotiating contracts with Bullpen Tournaments and Indiana Sports Properties, which manage the outdoor diamonds and fields. He said deals should be finalized by the first quarter of next year.
The new agreements are expected to require the organizations—rather than the city—to maintain their areas of the park, resulting in lower operating costs for Westfield. Grand Park could then reduce the usage fees paid by Bullpen and Indiana Sports Properties.
Although that would reduce city revenue, Burtron expects the change to help the budget overall.
He said the agreements weren't initially written to make vendors responsible for maintenance because "there were so many unknowns" before the park opened. He compared the new arrangement to the relationship between a mall owner and store tenants.
'Tough, tough business'
Sponsorships could also provide a steady stream of revenue, but that's something Westfield has struggled to secure so far. It earned only $170,000 from ads and sponsors in 2015, far less than the $750,000 the city has budgeted for 2017. But Burtron said the latter figure represents only a goal.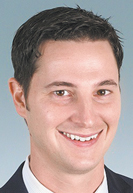 Eleff
He also said several deals have fallen through due to miscommunication. For example, last year a bank expressed interest in being a title sponsor for 10 years. It was a deal the city thought would be worth $5 million, but the bank misunderstood the numbers and thought it would be paying much less. When it realized the full cost, it pulled out.
"It's a tough, tough business," Burtron said.
Diacin said for a place like Grand Park, sponsorships will make more sense for local restaurants and shops. But he said those deals aren't going to individually generate much money. That's why national sponsorships are attractive, although they are hard to come by.
Pathik said that, because most Grand Park events aren't broadcast on television, it limits the reach and exposure for those bigger companies.
"There's really no perfect solution there," Diacin said. "You need to have a certain amount of money there to do your thing."
If the city does manage to someday earn money from the complex, Burtron said, it will be reinvested so Grand Park continues to be competitive with youth-sports complexes nationwide.
And he said the budget could break even—or come close to it—within a year or two.
"I'm hesitant to say I'll be in the black … but if we're successful—and I think we will be—we'll see the deficit decreased dramatically," Burtron said.
Pathik said if the city is going to see a profit from the park, it needs to have a plan to optimize usage.
"They gotta get their game on," he said. "Now that you're open and you've proven you can host events … what's the next level? I think that's the question."•
Please enable JavaScript to view this content.