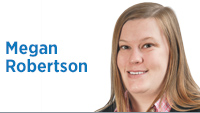 It's been less than two weeks since the presidential election, and we can safely say that our nation is as divided—if not more so—as it was before the election. Not that we thought the election would mend all the fences that were plowed through during this unprecedentedly nasty election cycle, but we certainly hoped for a peaceful outcome.
Instead, Trump opponents are protesting in the streets, some engaging in acts of violence against law enforcement and Trump supporters. Trump backers are all over Facebook telling anyone who's unhappy about the election results to stop being liberal crybabies. Neither side is being very conciliatory, and they certainly aren't trying to understand one another.
Like most things in life, neither side is completely right or completely wrong.
Those who say the election is over and we should come together instead of protesting in the streets are not wrong. As President Obama famously said, "Elections have consequences, and at the end of the day, I won." Donald Trump won the election. You may not like him, but he will be the president of the United States. Just as the office deserved respect under Obama, it will still deserve respect under President Trump.
However, those protesting have a pretty valid argument. Donald Trump is not like President Obama. Or, really, any president we have had elected since I was born. He ran a campaign that was incredibly divisive, pitting us against one another and creating this horrific political environment we currently are stuck in. The fact that Trump did not win the popular vote does little to calm those waters.
Pundits, looking sheepishly in the rear-view mirror, are right that this election was about more than candidates' squaring off with different approaches to policy but the same overall definition of a successful America. The candidates represented completely different Americas.
It cannot be denied that the Trump campaign found a great deal of support from the ugly underbelly of our society. Trump was endorsed by the KKK and many white nationalist, anti-Semitic individuals. These groups supported him and were encouraged and empowered by his candidacy.
But there were plenty of other Trump supporters who voted for him not because of his extremist statements but because they feel trapped, unable to achieve the middle class dream that has long defined America. Maybe they were silent until Nov. 8, or maybe we just failed to hear them.
Certainly, we should all view this as more than a typical election where we immediately move on to the next cycle. Something big happened here, and there are people across the country who are legitimately terrified of what a Trump presidency will bring. There also are those whose expectations may be fixed on unattainable goals. What happens to their anger when America isn't suddenly great again when Trump is sworn in next January?
Both sides are searching to relieve fear and frustration. Right now, the protests across our nation are serving that purpose. But those who are angry would be wise to remember that burning Trump in effigy and violence toward police officers is completely inappropriate and does more damage to their cause than good.
If we are going to heal as a country, we must start treating each other with respect. We should make an effort to understand one another, tone down the rhetoric and stop assuming the worst about one another. We are a great country with great people. Let's take a deep breath and act like it.•
__________
Robertson is the executive director of Enterprise Republicans and runs her own consulting firm, Frontrunner Strategies. Send comments toibjedit@ibj.com.
Please enable JavaScript to view this content.