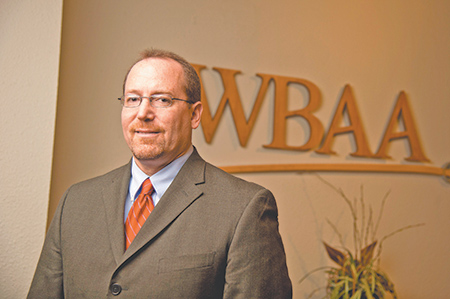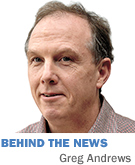 Radio is a tough business these days, with competitors from all sides fighting for a slice of its audience and angling for a spot on the car dashboard—territory terrestrial radio stations used to own.
But it isn't just the commercial stations that are adapting—and figuring out how to prosper and reach new audiences. Just ask Mike Savage, a board member of National Public Radio who in his day job is general manager of Purdue University's NPR station, WBAA, which launched in 1922 and is one of the oldest continuously operating radio stations in the country.
It is perhaps ironic that one of the loudest calls for change at Washington, D.C.-based NPR is coming from the GM of one of its oldest stations.
Asked in an interview whether he's been a rabble-rouser on the 17-person board, Savage doesn't take issue with the word.
"Anyone who knows me knows I didn't go in to stir the pot [just] because I can," he said. "But the one thing I wanted to do when I came to the board was to provide a missing perspective, a perceived missing perspective, and I think I have done that."
Here's the back story: Savage, who joined WBAA in 2013, was frustrated that the NPR board had insufficient small-market representation, with just one of the 10 station-manager slots held by a small-market GM.
He saw that as a big imbalance, given that three quarters of NPR's 274 member stations are in small markets—and he believed it resulted in decision-making that failed to fully account for the unique financial challenges small-market stations face.
Rather than address the disparity, the board's membership and governance committee in 2014 put forth a slate of nominees that included no additional small-market representatives.
"I was pretty unhappy," Savage said. So, he launched a petition drive to get added to the ballot, becoming the first station representative to do so in NPR's 44-year history, then won election to a three-year term in August 2014.
The NPR board has plenty to talk about these days, in part because streaming, podcasts and other emerging ways to reach listeners complicate its original mission of serving member stations.
That's not a dynamic that historically fostered entrepreneurial, nimble thinking. But NPR can't stand pat if it wishes to develop a strong bond with younger listeners—whose audio-consumption habits veer far beyond traditional radio. It needs those listeners—and their contributions—to secure a robust future.
"NPR has been slow to adapt," said Savage, 50. "I think we're changing that. We have made a major shift in our organization to try to be in that digital space, but the real challenge has been NPR's member-station system has handicapped us in our ability to be nimble."
"What NPR has done a better job of recently is finding that balance between staying true to its mission of serving member stations but also being out there in the digital space, which isn't connected to any member station."
Figuring out the proper course can be tricky. National Public Radio has won wide praise for its NPR One app, which streams news, podcasts and other on-demand programming. But its two signature news programs, "Morning Edition" and "All Things Considered," are available only through member stations.
If Savage's name rings a bell, it might be because he made national headlines last spring for butting heads with Ira Glass, after Glass' popular public-radio show "This American Life" reached a deal to expand distribution to the streaming service Pandora.
Savage posted on LinkedIn that WBAA would drop the show, in part because of the move. "I am all for improving the bottom line," he wrote. "However, we as public radio leaders must keep the balance between mission and bottom line in the forefront. If all we wanted to do was grow the audience, we could change our formats to country music and accomplish that objective."
In an extended response on LinkedIn, Glass wrote: "We did it to reach an audience that is not listening to our program on WBAA or anywhere else. It worked. In three weeks on Pandora, there've been 2.1 million 'listens' to our show. That is a lot of people hearing mission-driven public radio programming."
Savage ended up backing off the cancellation decision and is loath to discuss the episode now. However, he said, "I think the important part of that conversation … is radio is moving into a brand-new realm, and we really don't know where it's going. We are prognosticating.
"What I wanted to do is start a conversation about where we are going in the future."•
Please enable JavaScript to view this content.