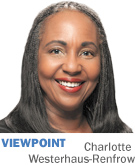 Lies. Fibs. Whoppers. No matter what you called it, we were taught as small children that this was bad behavior.
However, some bad behavior has become more acceptable in the workplace, and the practice of lying has morphed to accommodate the needs of business. Unfortunately for most workers, the opening sentence of Carol Kinsey Goman's book—"The Truth about Lies in the Workplace: How to Spot Liars and What to Do about It"— hits the nail on the proverbial head by saying, "You work with a bunch of liars."
Negotiators lie, too—and they lie often. One study found that 100 percent of negotiators lied or failed to reveal a problem if no one directly asked them about it. Deceptive practices—ranging from withholding information to telling boldfaced lies—are used in negotiations.
If you are negotiating for yourself or on behalf of your company or client, you have a responsibility to get the best deal possible in each and every negotiation. While you can't prevent your counterpart from lying, you can effectuate strategies that will prevent you from being duped and the deal going up in flames.
The signs that someone is lying aren't always as clear as Pinocchio's nose, but if you talk less, they might become more visible. During the negotiation, take the time to slow down and observe your counterpart's facial expressions and reactions. For example, former CIA agents Philip Houston, Michael Floyd and Susan Carnicero, authors of "Spy the Lie," advise people to pay close attention if a person clears his throat or nose or performs a significant swallow before answering a question. These non-verbals often mirror a subconscious attempt to "dress up the lie in its Sunday best" before presenting it to you.
Always come prepared with the goal to get direct answers and the whole story. If the other person answers your questions by giving you the runaround, push back by repeating the question. Probe by asking open-ended questions to get the other side to provide as much information as possible ("Can you tell me more about…?" "Tell me exactly… .") or name the game by telling your counterpart you are not going to let lying ruin an honest negotiation.
Don't forget that it is easy to get bogged down in details. Take the time to write down your counterpart's answers and consider whether the answers actually provide the information you seek.
Another "don't" to keep in mind: Don't lie. You will be especially tempted to lie when you sense someone is lying to you. Don't. No matter how you slice it—ethical, moral or legal—lying is a no-no. If you get caught lying (and there's a good chance you will, because most people are terrible liars), you might lose not only the deal but also your reputation and, in some cases, your ability to have a future seat at the table. When's the last time you heard, "I can hardly wait to negotiate with that liar"?
Remember, lying is a fact of life in negotiating. People often withhold or bend the truth during negotiations. Don't be a victim to it, and don't feel you have to lie, too. Instead, be aware and prepared, observe non-verbal cues, ask the right questions, and listen carefully for the answers.•
__________
Westerhaus-Renfrow is a clinical assistant professor of management and business law at Indiana University Kelley School of Business Indianapolis.
Please enable JavaScript to view this content.