Are the state's workforce development programs a muddled, bureaucratic mess in need of reform? A top Indiana Republican thinks so.
After all, there's the Indiana Career Council, 11 regional Indiana Workforce Councils, IMPACT Job Training, WorkINdiana, WorkOne job centers and dozens more entities, all with slightly different missions.
Together, they receive an estimated $1 billion in state and federal money each year with the overall goal of boosting the skills and readiness of Indiana's workforce.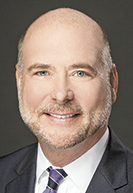 Bosma
Indiana House Speaker Brian Bosma thinks it's time to streamline that system. Bosma told lawmakers on Organization Day that one of his top legislative goals in the 2017 session will be reforming workforce development programs.
"I'm not being critical of any person or agency," Bosma said, "but when you see there's a billion dollars being invested in workforce training, that it's spread out among 30 different programs in nine different agencies and we haven't really moved the dial on workforce, you start wondering that maybe it's not the people or the investments. Maybe it's the system."
But even getting a handle on what programs that system entails is difficult. Bosma spokeswoman Erin Reece told IBJ that researchers "went through state budget line items, talked with agencies and institutions, and conducted online research" to get a handle on the issue. But she didn't provide IBJ a list of which state programs and agencies the speaker was specifically referring to.
And it's not clear what criteria the speaker's staff used to determine whether a department or program should be designated a workforce agency, especially given that so many agencies do so many things.
However, Bosma did say fixing the system could include the creation of an "employer-directed" training system—meaning money now earmarked for ineffective or duplicative state programs would go directly to companies for training.
Employers "know what they need," Bosma said. "They know what is an effective investment. Perhaps the state can partner with those entities to have effective training within those employers."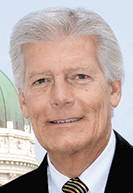 Burton
Business leaders agree. Brian Burton, president of the Indiana Manufacturing Association, called for a "thorough examination" of all the state's workforce training programs.
"It's a highly bureaucratic system that is in many respects very inefficient," Burton said. "Those that do not perform should be modified or eliminated. We don't need more money. We need more efficient programs."
And business leaders say changes could help address a critical problem for businesses in Indiana: a shortage of highly qualified workers.
"This is our state's greatest need," said Kevin Brinegar, president of the Indiana Chamber of Commerce. "We need to constantly be looking at how we can get better at this and how we can train more people and produce the most qualified and well-trained workforce possible. That's where the economic game is going to be won or lost."
Brinegar said he is in favor of the state's redirecting some state dollars to employer-based training programs.
"Employers provide hundreds of millions of dollars of training every year, but if the total cost to the employer could be reduced through taxpayer training assistance, then more training could be provided and it wouldn't sting as much if they trained somebody and six weeks later they went someplace else," Brinegar said
"On the whole, we'd be expanding the overall quality of the skills and training of the entire workforce and be doing it with not a lot of overheard or government taking its cut off the top," he said.
Legislative leaders tried to address the issue of workforce training bureaucracy in 2013 with the creation of the Indiana Career Council and regional Indiana Works Councils.
The moves were part of Gov. Mike Pence's plan to strengthen vocational training throughout the state and better align education and training with the needs of employers. The thought then was that some existing programs would consolidate under those new entities. But that hasn't happened, observers said.
"They're sort of quiet at the moment, not accomplishing much," Bosma said. "We want to bring everybody together to try to solve this problem."
William Turner, a member of the Region 5 Indiana Works Council, which focuses on central Indiana counties, including Marion County, acknowledged the concerns, but said he hopes the changes don't throw the baby out with the bathwater.
"Cutting everything and starting over hopefully is not in the works," said Turner, director of training and development at Allison Transmission Inc. and a Washington Township school board member.
He said it's apparent "there's a lot of duplicated work," but that he believes his region is now making progress by focusing on high school students completing career and technical education classes.
"In the beginning, we looked at such a big issue and didn't know where to start," Turner said. "We're all coming together and starting to work together. We're trying to find our own little niche and space to work in."
Overall, the support for reducing the bureaucracy and changing the system seems to have bipartisan support.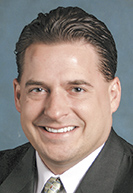 Pelath
The top Democrat in the Indiana House—Minority Leader Scott Pelath of Michigan City—said he agrees with Bosma that something needs to change.
"That probably is something that's going to have to be revisited in a sensible way," Pelath said. "We still have these silos that remain [due to] organizational inertia or other institutional factors."
Brett Voorhies, president of Indiana's AFL-CIO, said he would welcome government investment in private organizations—including union apprenticeship programs— to focus on job and skills training.
"Whether it's union or non-union jobs, that needs to be done anyhow to make sure we're updated on innovation and technology and anything else," Voorhies said. "I'm open to any money that would go into companies for job training.
"The more we can compete, the better."•
Please enable JavaScript to view this content.