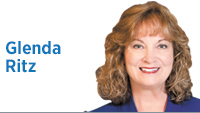 For various reasons, Donald Trump's 2018 budget is opposed by many members in our U.S. Congress. I join those in opposition from an educational point of view. First, it cuts Title I money that serves our most vulnerable students. Second, it cuts Individuals with Disabilities Education Act funds that serve students with special needs. Finally, it cuts or eliminates programs focused on individualized approaches to serving students.

Since the inception of the Title I program serving high-poverty students and IDEA, public schools have been mandated to serve the great needs of our students with underfunded federal budgets. The more severe the needs of a child, the more adults, programs, wraparound services, educational tools and learning-environment accommodations are required to meet the needs of a student. Trump and Education Secretary Betsy DeVos propose taking these already-underfunded areas and reducing them—Title I by $578 million and IDEA by $113 million. Individual students and families are affected by any cuts in these areas.

I have often said that budgets reflect priorities. Sadly, the priority of this budget is to cut a net $9.2 billion to our schools. Among the cuts are $166 million for state grants for career and technical education and nearly $500 million for the student work-study program.

Trump and DeVos are truly out of touch to even think about cuts in these areas. The country needs to expand, not cut, support for individual students to be successful in CTE programs that allow them to take advantage of high-wage, high-demand jobs to grow each state's economy. These drastic cuts would be terrible for our Hoosier schools and communities.

Trump and DeVos are also out of touch with the needs of many of our students that are supported by after-school programming. In Indiana, 21 percent of our children live in poverty. Indiana's share of the $1.2 billion of the federal 21st Century Community Learning Centers program is invaluable. During my tenure as Indiana's superintendent, these federal grants were distributed to exemplary after-school programs that not only extend the learning day for students, but also provide the caring atmosphere for mentoring, character building, recreation and meals.

Trump and DeVos say the program "lacks strong evidence of meeting its objectives, such as improving student achievement." Perhaps they need to look at their definition of student achievement. Students are more than test scores. Student success is dependent on caring adults and high-quality supports put in place to enable each one to graduate and achieve outcomes to be productive learners in our society.

Another elimination is the Supporting Effective Instruction State Grants that provide access to some of the $2.3 bil-lion for professional development for our educators. Indiana can't afford to have any federal cuts in professional development opportunities because the state eliminated its financial support for professional development several years ago. Educators have to continually improve their instructional methods and we must invest in their learning on behalf of our students.

If these cuts weren't bad enough, Trump and DeVos want to increase spending by more than $1 billion in areas that affect the fewest number of students in our states and are not proven to improve academic achievement. That includes federal research and grants to support their political agenda of private-school choice scholarships, charter schools, and training and professional development for teachers prepared from nontraditional certification routes.

I have to have hope that members of our Congress are more attuned to the needs of students in their states and know that supporting the Trump/DeVos budget agenda would hurt our public schools and the students they serve.•

__________

Ritz, a Democrat, is a former state superintendent of public instruction. Send comments toibjedit@ibj.com.