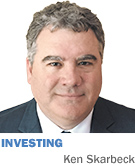 The Federal Trade Commission and the antitrust division of the Department of Justice both enforce federal antitrust laws. The agencies seek to protect consumers by stopping unfair, deceptive or fraudulent practices. They also are charged with promoting competition, which benefits consumers by keeping prices low and the choice of goods and services high.
Most U.S. mergers valued above $78.2 million are subject to review by both the FTC and DOJ under the Hart-Scott-Rodino Act. Either agency can take legal action to block transactions they find would "substantially lessen competition." Most deals are allowed to proceed after the first review.
Today, with the rapid technological change taking place in many industries, some observers are beginning to ask if we have entered a new age for antitrust. The company that is regularly targeted for this discussion is Amazon.
Interestingly, the Amazon model meets the criteria the agencies seek for the benefit of consumers. Amazon's prices are low, there is plenty of choice and the service is good. Yet some are questioning whether low consumer prices alone is evidence of sound competition. They argue the focus on pricing ignores the market power certain companies have achieved in our modern economy.
Lina Khan addresses the issue in an article headlined "Amazon's Antitrust Paradox" in the Yale Law Journal. Khan asserts that while Amazon has positioned itself at the center of e-commerce and elements of the firm pose anticompetitive concerns, the company has escaped antitrust scrutiny.
Khan notes that Amazon's online platform structure creates incentives to pursue growth over profits, a strategy that investors have rewarded. Also, because the online platform is an intermediary that other businesses access, Amazon's broad reach across many industries controls some essential infrastructure upon which their competitors depend. The dual role enables access to information that could be exploited to undermine competition.
Google, Facebook, Apple and Microsoft also are sometimes accused of becoming too dominant. In the course of business, they all collect massive amounts of economic and personal data and are seeking ways to capitalize on it.
The internet is an agent for price deflation. It allows consumers to compare prices and shop for the best deal. While this is good for consumers, it has wreaked havoc in many industries. Certain brands have lost their ability to command premium prices. Businesses with higher cost structures, the brick and mortars, are struggling to compete with digital competitors.
Khan notes that over the last century, antitrust law moved away from a focus on the anticompetitive conduct of concentrated markets. That focus has been replaced by price theory and the view that economic efficiency maximizes "consumer welfare." At one time, predatory pricing, where highly capitalized businesses slash prices to drive competitors out of business, was a major focus in antitrust law. But this conduct has received less attention since the Reagan administration.
Amazon's largest acquisition, the $13.7 billion purchase of Whole Foods, quickly sailed through antitrust review. Kroger's stock dropped 25 percent as investors immediately reacted to the notion that lower prices will decrease profitability for supermarkets.
It would not be surprising if antitrust law were to shift more toward a focus on concentration of market power, enabled by internet pricing strategies that may be harmful to competition.•
__________
Skarbeck is managing partner of Indianapolis-based Aldebaran Capital LLC, a money-management firm. Views expressed are his own. He can be reached at 317-818-7827 or ken@aldebarancapital.com.
Please enable JavaScript to view this content.