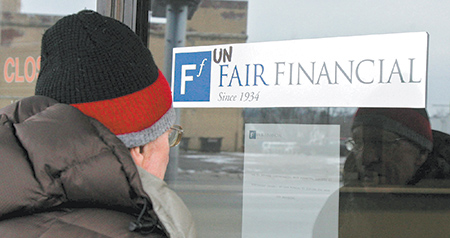 Five million dollars sounds like a lot of money, but for victims of Tim Durham's Fair Finance Co. Ponzi scheme, it amounts to less than 3 cents on the dollar of their $208 million in losses. And it's coming after an eight-year wait.
The bankruptcy trustee trying to scrape together a recovery for the 5,200 mom-and-pop Ohio investors who bought unsecured notes from the Durham-owned business—unaware he was looting the Akron-based company to fund his lavish lifestyle—recently received court approval to divvy out the $5 million.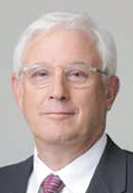 Bash
The payout will bring the total cash distributed to Fair Finance victims to $23 million, or 11 cents on the dollar. The money has come from dozens of lawsuits filed by Trustee Brian Bash, many of them against friends and business associates of Durham's who received questionable transfers from the Indianapolis businessman. The only prior distribution, $18 million, came in 2015.
'Squandered' assets
Bash and his attorneys are well aware the modest new payout is far from a game-changer for the investors—many of whom already were elderly when Fair shut down for good in late 2009 and stopped making payments on its investment notes.
In a court filing, they wrote, "The trustee and his counsel have received numerous phone calls from creditors explaining the hardship caused by losing their money to Fair Finance. Many creditors are elderly and need money for medical and living expenses. Many other creditors invested their retirement or life savings in Fair Finance."
The problem hasn't been that Bash failed to prevail in court. It's that many of the Durham associates he took on "squandered" the money, leaving little or nothing to recover. "Getting a judgment is one thing; collecting is another," he said a few years ago.
His most successful case by far was against New York-based Fortress Credit Corp., one of two Fair lenders he sued in 2012, charging they stood idly by as Durham drained tens of millions of dollars from Fair to support his opulent lifestyle and prop up failing businesses he owned.
Bash hit the jackpot with Fortress in 2015, when it agreed to a $35 million settlement.
Deep-pocketed target
His last, great hope is the case against the other lender, Rhode Island-based Textron Financial Corp. But it's been a long legal slog that might not be resolved for another year or more.
His suit against Fortress and Textron alleged they turned a blind eye to Durham's fraud because their lending relationships were highly profitable and—unlike the buyers of the unsecured Fair notes—they held liens on Fair assets that protected them from losses.
A judge in late 2012 tossed out the case against Textron—finding in part that the trustee lacked legal standing to pursue the suit. But Bash appealed, and the U.S. Court of Appeals in 2016 overturned the dismissal.
The case against Textron that Bash now is pursuing will involve plenty of technical legal issues, but also a healthy dose of human drama, captured in a series of Textron email exchanges.
Just a year after Durham and fellow Indianapolis businessman Jim Cochran bought Fair in 2002, a Textron executive expressed concern that the pair had ratcheted up the sale of Fair investment certificates and were using the proceeds as "a piggy bank" to pay for things unrelated to the company's core business of buying and collecting on consumer-finance loans. The withdrawals were recorded on the books as insider loans but never repaid.
The executive called the practice "wrong" and said Textron's credit committee was "concerned that the issue with us knowing … proceeds are going elsewhere could come back to haunt us."
Textron—a Fortune 500 company with nearly $14 billion in annual revenue—denies wrongdoing and is fighting the suit with the ferocity you'd expect.
The latest legal skirmish involves whether Bash must prove at trial that Durham and Cochran were running a Ponzi scheme from 2002 to 2007, the span Textron was a lender.
Textron disputes Bash's assertion that Fair was insolvent by 2004 and could stay afloat only by selling additional investment certificates. Bash contends the existence of the Ponzi scheme is beyond debate, given that a jury found both men guilty of orchestrating the scheme, and that a judge sentenced Durham to 50 years in prison and Cochran to 25.
In a court filing last month, attorneys for Bash wrote that Textron's insistence that the court needed to relitigate whether the pair committed fraud was a ploy intended "to clutter and complicate the trial."•
Please enable JavaScript to view this content.