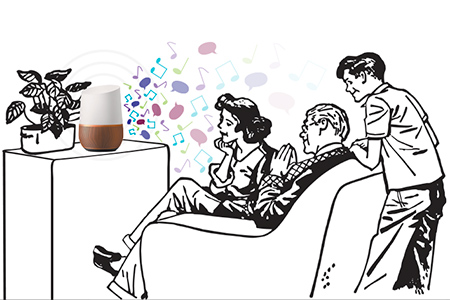 The adoption of smart-speaker technology is sweeping across the country so rapidly that radio station operators and sales executives have had to incorporate the new device into their business strategy at cyber speed.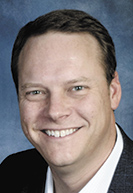 Holtz
Over the last year, station operators have begun blaring out announcements explaining how listeners can tune in their radio stations on the Amazon Echo and Google Home devices, and sales executives are explaining to advertisers how the compact smart speaker could grow in-home radio listening to levels not achieved in more than two decades.
"Now is a critical time. We're really hammering the message out at least every hour about how to tune into our station through this new technology," said Brad Holtz, WTTS-FM 92.3 program director.
Tom Stemlar, local market manager for Cumulus Media, said his stations are "intensely" broadcasting spots that educate listeners on how to incorporate smart speakers into their Cumulus radio listening habits.
Stemlar
And local public station WFYI-FM 90.1 spent part of its recent on-air fundraising drive talking about how to tune in via a smart speaker. It even offered a free speaker to donors who contributed $20 a month for a year.
There's a reason the smart-speaker owner is so important, said Stemlar, who manages two of the market's most-listened-to stations—classic rocker WJJK-FM 104.5 and country station WFMS-FM 95.5, as well as top 40 station WYRG-FM 93.9.
"People who listen to tech devices are heavy audio listeners and they usually turn out to be good customers for us," he said.
Local radio sales executives told IBJ they are already talking to advertisers about the potential audience expansion that could result from smart speakers, noting that the dialogue has significantly intensified in the last six months.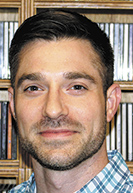 Rupe
"I think this is a monumental development," said Chase Rupe, vice president of programs and operations for Indianapolis-based Emmis Communications Corp., which has stations in St. Louis, New York, and Austin, Texas, in addition to WYXB-FM 105.7, WLHK-FM 97.1, WIBC-FM 93.1 and WFNI-AM 1070 in central Indiana.
Monumental, yes. There's consensus on that.
But there's less agreement on whether the smart speakers represent a door leading to a land of milk and honey for the radio industry or they create an entry for competitors to slither in and snatch listeners' attention.
The speaker itself is seen by some as a distraction that could pull people away from AM/FM radio. And the possibility that speaker manufacturers could themselves launch their own, embedded advertising platform looms large.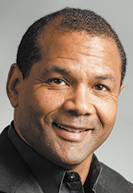 Bryant
"Any way you look at it, the smart speaker has the potential to be a huge market disrupter," said Bruce Bryant, president of locally based Promotus Advertising.
Creating some noise
One thing is certain: The noise created by the growth of smart-speaker technology is growing louder. It's difficult to go online, watch television or listen to the radio without being inundated with messages about the technology.
The wireless devices—which range in size from a hockey puck to a can of Pringles—can answer a plethora of questions, serve up music of choice or local and national news, fetch podcasts, and read listeners their emails and text messages, among other tasks. They can also learn about users from their requests and desires and feed them information accordingly.
More than 40 million smart speakers have been sold to date. That's up from 27 million just two months ago, as a blizzard of the Amazon Echo and Google Home smart speakers were sold during the holidays.
Now, according to Edison Research, smart speakers reside inside one in every six U.S. households. Many homes have more than one.
By 2020, Edison Research projects, three of every four households will have at least one smart speaker.
"It won't be long before every new home has them built in," said Robert Unmacht, a partner at RTK Media Inc., a Tennessee-based investment banking consultancy focused on broadcasting and technology.
Coming home
The biggest upside to the smart speakers, radio station operators said, is that they're bringing radio listening back into the home.
About 71 percent of all smart-speaker owners say they listen to more audio than before they had the speaker, according to Edison Research.
Home radio listening began to erode as early as the 1950s, with the popularity of television. But radio executives said it took an even bigger hit in the 1990s and 2000s, when smartphones replaced clock radios in bedrooms and HD TVs with audio bars replaced living room stereos.
"The average home in 1990 had six radios," Unmacht said. "You had one in each bedroom, one in the kitchen, one in the garage, one in the living room, and some even had one in the bathroom. That's all evaporated."
As a result, in-home radio listening is now only 18 percent of total radio time, according to Edison Research. About 52 percent of radio listening happens in the automobile and 30 percent at work.
"We think [the smart speaker] will help people who listen to radio in the car and at work bring us home," Rupe said, "and we're looking to ride that wave."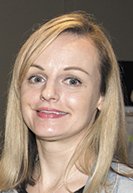 Davis
The smart speakers serve as an opening for radio stations to reach millennials in the home, said Melissa Davis, radio production manager for Indianapolis NPR affiliate WFYI-FM 90.1.
"We hear from a lot of people in their 20s who don't and never have had radio in their home," Davis said. "This is shifting people's lifestyle habits, and that can be a huge opportunity."
And it's not just young people. Davis' 61-year-old father recently got a smart speaker.
"I was a bit surprised he uses it so much, but he's taken right to it," she said. "But it's so easy to use. It's way easier to use than an iPod. The ease of use is part of its power."
WTTS' Holtz, too, has seen his parents, who are in their 70s, buy and use a smart speaker.
"I think these devices have universal appeal," he said.
Also encouraging is that 53 percent of smart-speaker owners in the Edison study said "most of the time" they use the speaker while other people are in the same room.
"It's bringing back the type of communal listening to the radio in the home that we haven't seen in a very long time," Davis said. "It's the sort of thing you hear about happening in the 1920s."
New skill set
To ride the wave created by smart speakers, station operators are taking several steps.
Listeners can tune into many radio stations through the Amazon Echo or Google Home simply by saying, "Play WZZZ." The smart speaker can pick up the station through one of a handful of popular apps, such as Tune In.
But many local stations are also in the process of developing "skills," which are customized apps that let users listen to a particular show or a specific news segment or a station's most requested songs.
"The smart speaker has the potential to make radio much more interactive, and that's an important part of this conversation," said Scott Uecker, a University of Indianapolis communications instructor and general manager of WICR-FM 88.7.
Because of that interactivity, Promotus' Bryant predicted smart-speaker makers will have "a big advantage in preferential brand messaging."
"Once they have mature data gathered through these listening devices, they will be able to pinpoint listening and buying habits," he said. "They won't have to rely on research and ratings companies, and that's a major paradigm shift."
National Public Radio has been a leader in skill development, working on them for more than a year.
NPR One—a digital listening app—"is like Pandora for NPR stories," WFYI's Davis said.
WFYI, too, is expending considerable resources developing strategies around the smart speaker and its own skill.
"We have to meet listeners where they are going, and if people are going this way, we need to be there," Davis said.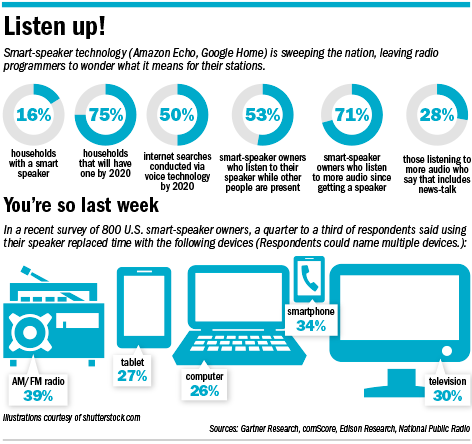 Potential downside
But could the smart speaker actually pull people away from radio?
RTK Media's Unmacht thinks so.
"There's a lot more you can do with a smart speaker than listen to radio," Unmacht said. "Some would argue, and I would agree, if that's all you did with a smart speaker, you're under-utilizing it."
The Edison study found that 39 percent of smart-speaker owners say using the smart speaker replaces time they spend with AM/FM radio. Thirty-four percent said the speaker replaces time with their smartphones; 30 percent, time with television; 27 percent, tablets; and 26 percent, computers.
"You would have to drill down into that response a little bit more, but on the face of it, that could be a troubling trend," said Promotus' Bryant. "One thing that is unmistakable is that the smart speaker takes local radio stations and places them side-by-side with national and worldwide platforms in a way that traditional radios do not."
In other words, he added, "smart-speaker owners can just as easily tune into a station in New York or California or Pandora or Spotify through those devices as they can a local station."
And Bryant has no doubt Google and Amazon will attempt to sell their own ads through the devices.
"Google and Amazon are first and foremost commerce companies," he said. "Radio stations could find themselves in more direct competition with them on this platform for advertisers.
"If local radio stations want to make smart-speaker owners their listeners, they're going to have to have a strong marketing campaign and stronger content," Bryant added.
Cumulus' Stemlar is undaunted.
"This industry has faced a lot of changes and challenges over the years, and still, more than 90 percent of all people listen to radio every week," he said. "The Sony Walkman, the CD player and the iPod; those are replacements to radio. The smart speaker is an enhancement. It's nothing to be scared of."•
Please enable JavaScript to view this content.