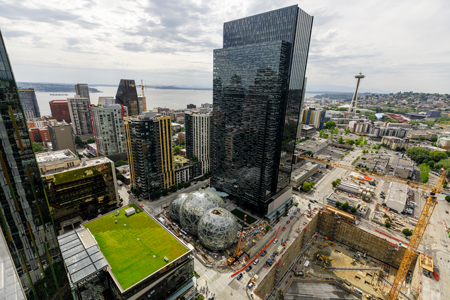 Amazon's plan to build a second U.S. headquarters, investing $5 billion and hiring 50,000 workers who average $100,000 a pop, is almost too immense to fathom.
After all, at that size, the project—called HQ2—could actually change Indiana's per-capita income. It could generate 30,000 spin-off jobs and produce hundreds of millions of dollars in state and local tax revenue.
Those are some of the projections made by economists and other experts IBJ interviewed after Indianapolis learned it had made a list of 20 cities Amazon is still considering.
Here are some back-of-the-envelope calculations these economists made about how the project could change central Indiana. They all come with lots of caveats. They are projections based on projections. And not everyone agrees.
But they provide a starting point on which to consider the scale of the proposal.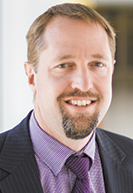 Anderson
"It's so big that it's hard to put it in perspective," said Kyle Anderson, clinical assistant professor of business economics at the Indiana University Kelley School of Business. "We look around at different projections, different companies and see their impact, but this is almost unprecedented—what the impact would be on any city, especially one the size of Indianapolis."
In fact, a decision to move to Indy would "fundamentally change the country's perception of what central Indiana is," said Indiana University Public Policy Institute's Drew Klacik.
Statewide income
Hiring 50,000 workers earning an average salary of $100,000 could have a $6.5 billion impact on Indiana wages, if benefits like health care and bonuses are included, according to Michael Hicks, the George and Frances Ball distinguished professor of economics and business research at Ball State University.
To put that in context, Indiana's total personal income in 2016 was $285 billion. The wages of new Amazon employees could constitute 2.2 percent of all earned income in the state.
"This is far and away the biggest economic development project in American history," Hicks said.
The Honda plant in Greensburg, which employs 2,000 people averaging about $40,000 each, garnered massive state attention in 2006 when it announced it would open a factory here. The plant has made a big impact on central Indiana, but the Amazon project is orders of magnitude above that, Hicks said.
Average wage
Some economists say the tech sector would benefit the most from Amazon's highly paid jobs. But others say Amazon would likely create upward pressure on all wages.
"It's going to drive up competitive salaries for other firms in the area," Hicks said, especially in a city like Indianapolis with relatively low wages. In a city like New York, he said, Amazon's promise of a $100,000 average wage might not be too enticing. But here, it stands out.
Anderson said he has "no doubt [Amazon] would bring up wages" because it puts pressure on companies who would be outbid by Amazon for a limited pool of talent.
But not all agree.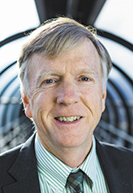 Frohlich
"I don't think they're going to be raiding our local companies for talent" because the scale-up would happen gradually, said Mark Frohlich, an associate professor of operations management at the IU Kelley School. "I don't think it's going to necessarily set off a wage battle between companies."
But the influx would have an impact on the state's average wage, according to Klacik, a metric he said doesn't move easily. In 2016, the state's average private-sector wage was $44,750.
Adding 50,000 workers making an average of $100,000 into the private employment would boost gross wages by $5 billion. Assuming nothing else changed (a dangerous assumption) and if all 50,000 workers were integrated into the picture at once (which is not likely), that would push the average wage up to $45,794.
Tax revenue
All those new workers would, of course, pay state and local taxes on those earnings—a big boost for government.
A worker with taxable income of $100,000 would pay roughly $3,200 in state taxes. Multiply that by 50,000 and you get $160 million for the state.
That same worker would pay a local income tax rate of about 1 percent—depending on the county—or about $1,000. Fifty-thousand workers would generate $50 million annually, which would go to cities, counties, libraries and schools.
That doesn't count property taxes generated by the project, sales tax revenue generated by the new workers spending money throughout the community, and corporate taxes Amazon would pay.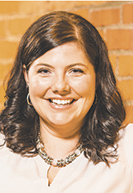 Culp
Katie Culp, president of KSM Location Advisors, said in terms of taxes, HQ2 "might be a cash cow to the likes we haven't seen before."
"Think of how, when we developed the lottery, how that was a cash infusion," Culp said. "Even with incentives, this type of project is going to generate so much tax revenue."
Some are skeptical, however. Hicks said new revenue could be "surprisingly small" if the company is offered a mountain of incentives.
And much of it could be eaten up by additional spending needed to accommodate growth, said Bo Beaulieu, director of the Purdue Center for Regional Development.
"The infrastructure, school systems, issues of law enforcement—it has ripple effects into government services," Beaulieu said.
Indirect jobs
Luring Amazon would come with other fringe benefits—including suppliers, restaurants, services and other businesses that would pop up to serve Amazon and its employees.
Economists use multipliers of 1.4 to 1.7 to forecast a project's indirect job creation, Hicks said. That means Amazon's 50,000 employees could generate another 20,000 to 35,000 jobs.
"That's better than a great year" for the state's economic development efforts, Hicks said.
And Frohlich pointed out that the resulting jobs "wouldn't all be service jobs." There would be engineering firms, research and development firms, and other support companies that pay higher wages.
"That's why so many cities are really excited about this," Frohlich said. "If you bring Amazon to town, the knock-on effect is massive."
One way to calculate the spin-off jobs is to look at the company's past. In its request for proposals for HQ2, Amazon says its investment in Seattle indirectly created 53,000 jobs from 2010 to 2016.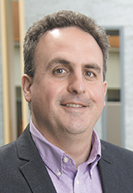 Wilcox
And those new job opportunities and additional development could attract recent college graduates who now often leave the state in search of better opportunities, said Michael Wilcox, senior associate at the Purdue Center for Regional Development.
"It's an opportunity for Purdue University grads, IU grads, IUPUI grads, Ball State grads, to choose to stay here rather than go elsewhere," Wilcox said. "The competition for talent is going to be global. Being an amenity-rich community is something they're seeking."
Rising rent
Downtown Indianapolis is already in the midst of a rental renaissance, with the advent of new, spendy apartments. But those prices would likely increase further if Amazon came to town.
An analysis from Apartment List, a rental search engine, finds that from 2005 to 2015, rents in Indianapolis increased an average of 2.4 percent annually. But rents could increase another 1.6 percentage points annually if Amazon came to town, the website calculated.
The higher prices could cost someone leasing an average Indy apartment $7,208 to $9,479 more over 10 years.
"The fact that one company can have that significant of an impact on rent is pretty unbelievable," said Sydney Bennet, senior research associate for Apartment List. "If every company had that [effect], you'd have deep trouble. But most companies aren't big enough."
Housing prices and home starts would also increase, experts said, but those who track that data didn't predict how much.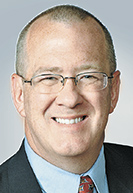 Hicks
"It's going to affect housing markets from Plainfield, Avon, Lebanon, and east to Noblesville and Fishers," Hicks said. "What you're more likely to see is a big explosion in new-home construction rather than a big price increase. Unlike Chicago; Washington, D.C.; or New York or Boston, there is not much to constrain new residential development in the suburbs."
"We would see a lot of new construction," said Steve Lains, CEO of the Builders Association of Greater Indianapolis. But he said the type of housing and the amount of growth would likely depend on where the facility was located. If it was close to the urban core, "the more multifamily, higher-density mix you would see."
But Frohlich said central Indiana shouldn't count out residential real estate price hikes. Even if the Amazon employees are added gradually, there's still likely to be "all of a sudden, 4,000 or 5,000 families coming here," and new transplants would likely have money to spend and would be surprised by how far it can go in central Indiana.
"The younger folks are all going to head for Broad Ripple and Mass Ave and down around the chic parts of our city, and the family-oriented are going to go to the predictable bedroom communities," Frohlich said. "And they're going to be on relocation packages, which is sweet."
Tourism
New workers would also mean new visitors—for work and play.
Amazon estimates that what it calls "Amazonians" and their guests were responsible for 233,000 additional hotel nights in Seattle in 2016.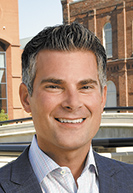 Gahl
If HQ2 came to Indy, said Chris Gahl—Visit Indy's senior vice president of marketing and communications—the project "would not only generate additional jobs, it would also generate additional visitors, while boosting tourism spending."
Using the Seattle figures as a guide, Gahl estimated the tourism spike would "be like the city hosting an additional nine Gen Cons each year."
Visit Indy estimates that Gen Con generates $72 million in economic impact each year. It had 60,000 unique attendees in 2017.
And based on the volume of people who would be coming here to meet with Amazon or its employees, Gahl said, it would be like "another hotel the size of the JW Marriott filling up each night."
The JW Marriott has 1,000 rooms.
GDP
Anderson estimated that HQ2 could create an 8 percent to 10 percent increase in Indianapolis' gross domestic product. The annual GDP of the metro area, which includes the suburbs, was $135 billion in September 2017, according to the Federal Reserve Bank of St. Louis.
Anderson said that, after about five years here, Amazon would likely add $15 billion to that figure.
Unemployment
So after all this, the state's unemployment rate will surely drop to zero, right?
Wrong, Anderson said. While it "would almost have to have an impact, at some point, it can't go much lower."
"You're going to hit a wall," he said.
"There are always going to be people transitioning or people who don't have the job skills," Anderson said. "If this was bringing in 50,000 unskilled jobs, it might really drive down unemployment."
But, he added, "this isn't a distribution center with low-skill workers. The pool of jobs are going to go to people who already have jobs."•
Please enable JavaScript to view this content.