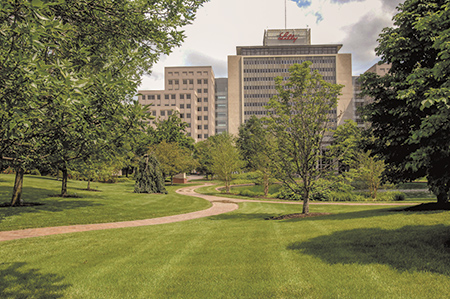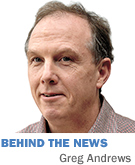 The stakes—and opportunities—are so high in the burgeoning field of immuno-oncology that drug companies are scrambling like mad to position themselves as leaders in the field.
You don't have to tell that to the executive team at Redwood City, California-based ARMO BioSciences Inc., which Indianapolis-based drug giant Eli Lilly and Co. agreed on May 10 to buy for $1.6 billion.
The months leading up to the ARMO buyout were anything but quiet for the 31-employee firm, which so far generates no revenue but is developing promising drugs that harness the body's own immune system to fight cancer. At one point this spring, Lilly and three other companies were simultaneously angling to buy the 8-year-old company, recent regulatory filings reveal.
Immuno-oncology doesn't work for everyone, but its success helping patients stay cancer-free much longer than has been typical with chemotherapy drugs has made it the most-watched part of the cancer drug market. The research firm Markets and Markets estimates the global immuno-oncology market will swell to $119.4 billion by 2021, double its size in 2016.
The purchase furthers Lilly's push into the field after a late start as it focused R&D efforts elsewhere. By 2013, when it began bolstering its immuno-oncology research team and striking partnerships to expand its footprint, the first wave of drugs already had come on the market.
ARMO, which went public at $17 a share on Jan. 25, is selling to Lilly for $50 per share in cash. IPO investors nearly tripled their money, and those who bought up stock when it was private—paying an average of $8.18 per share—did even better.
But the recent regulatory filings show ARMO almost sold for far more than Lilly is paying. Interest ultimately cooled, leaving Lilly as the last suitor standing, after New Jersey-based Merck & Co. on April 16 reported blockbuster study results for an immunotherapy drug for newly diagnosed patients with advanced non-small-cell lung cancer.
Merck reported that its immunotherapy Keytruda plus chemotherapy significantly improved overall survival versus chemotherapy alone. Analysts viewed the strong results as a competitive setback for ARMO and other companies working on their own non-small-cell lung cancer immunotherapies.
ARMO BioSciences' suitors began circling the company in early January at the annual JP Morgan Healthcare Conference in San Francisco. Though ARMO was just weeks from launching its IPO, the company cast itself as open to "exploring potential strategic opportunities," according to regulatory filings. And by the time company officials departed the conference, they had "met with a number of third parties" and received an acquisition overture from one firm.
The prospective buyer—identified only as Company A—launched due diligence, then followed up on March 9 with a non-binding "indication of interest" to buy ARMO for $60 a share. The price was a 25 percent premium to ARMO's closing price that day of $47.80.
Activity was fast and furious from there.
Three days later, on March 12, an executive with Company B expressed interest in buying ARMO. And a day after that, during a regularly scheduled business development call with Eli Lilly, ARMO Vice President of Corporate Development Clinton Musil told Lilly representatives that ARMO wasn't interested in a partnership but might be interested in a buyout. The Lilly representatives said they would inform senior management and report back.
A day later, a representative of Company C told Musil via email that it might want to buy ARMO.
Lilly informed ARMO on March 16 that the company "had a high level of interest" in buying it, according to the regulatory filings.
After ARMO pressed Company A to boost its offer, the firm on March 23 dangled $60 to $65 per share.
In early April, Company B dropped out of the running, for reasons that aren't explained. Lilly, however, continued to get more serious, and on April 13 it submitted a nonbinding proposal to buy ARMO for $55 a share.
But after results of the Merck study came out April 16, everything changed. Two days later, Company C informed ARMO it was no longer interested in an acquisition. On April 23, Company A dropped out as well.
Lilly stayed in, but on May 7 chopped its offer to $48. After ARMO CEO Peter Van Vlasselaer told Lilly Senior Vice President Darren Carroll that the lower offer had been "negatively received" by ARMO's board, Carroll raised it to $50 and sealed the deal.
Analysts say ARMO's most promising product is pegilodecakin, which is in a late-stage clinical trial for pancreatic cancer and in earlier-stage trials for other treatments, including non-small-cell lung cancer.
The research firm BMO Capital Markets said pegilodecakin might achieve peak annual sales of $260 million for pancreatic cancer and $1 billion for non-small-cell lung cancer.
"Although Lilly will be behind, we believe this acquisition has the potential of making it a viable competitor in [immuno-oncology]," BMO analyst Alex Arfaei said in a report. "We expect Lilly to do more bolt-on deals" to further its presence in the field.•
Please enable JavaScript to view this content.