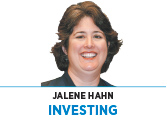 I am often asked my opinion on various financial strategies, and my favorite answer to just about any question is, "It depends." One of the most frequent planning topics I address with clients is when to file for Social Security benefits.
Deciding when to claim Social Security is no exception to the "it depends" response. Even though Congress eliminated some Social Security planning strategies, maximizing lifetime Social Security benefits still can be tricky. If you assume you will have an average life expectancy, there is no benefit to delaying benefits. The formula works out so that you will receive the same total amount regardless of when you start taking benefits. But we all know that few of us will have exactly average life expectancies. This makes deciding when to start benefits more complicated.
Examining your choices and being deliberate in your claiming strategy possibly can add thousands of dollars over your lifetime. Here are some key factors to consider when deciding when to apply:
◗ Early application results in lower benefits. If you apply early, your benefit amount starts lower and stays lower for life. For example, if your full retirement age is 66 and you begin taking benefits at age 62, you will receive 24 percent less than if you waited. If you were born after 1960, your full retirement age is 67.
◗ Continue working past age 62. If you plan to continue working, there is little incentive to start drawing Social Security before your full retirement age. There are limits to how much you can earn without reducing current benefits.
◗ Health and life expectancy. How is your health? Does your family typically experience a longer-than-average lifespan? www.livingto100.com can help you decide if you might be a candidate for a longer-than-average life expectancy. The website states that it "uses the most current and carefully researched medical and scientific data in order to estimate how old you will live to be." It takes about 10 minutes to complete and consists of 40 questions.
If you expect to live into your 90s or even 100s, delaying benefits until age 70 could be your best option. If you think you won't live that long, ask someone in their 90s if they thought they would still be alive at their age.
◗ Survivor needs. A situation that might indicate it is beneficial to delay taking benefits would be if one spouse has significantly more lifetime earnings than the other or there is a significant age difference in spouses.
◗ Need for income. Do you have access to other resources to bridge the gap until you start drawing Social Security? Sometimes it makes more sense to use savings in the early part of retirement.
◗ Cost-of-living adjustments. Fortunately, benefits are inflation-adjusted. These adjustments magnify the impact of early or delayed retirement. The longer you live, the more beneficial it is to delay benefits.
As more women work, get divorced and remarry, benefit decisions get even more complicated. It can also be beneficial to understand how later-in-life marriages will affect benefits. The bottom line is that it is important to understand how your specific circumstances will affect your decision. You can find more information online, including at www.aarp.com.
I tell clients there is no "right" decision. We are making choices based on educated guesses of what the future holds. Only hindsight is 20/20. That is one of the reasons I encourage people not to second-guess themselves once they have made their decision.
The main thing is to look at what is important in your life, what level of income you will need to support those values and what resources you have available.•
__________
Hahn is a certified financial planner with WWA Planning and Investments. She can be reached at 812-379-1120 or jalene@wwafp.com.
Please enable JavaScript to view this content.