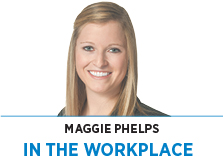 A good friend of mine, whom I met in college, used to say, "Organized fun is no fun at all." As someone who often plans her fun, I'd argue that there are some exceptions to this rule, but the spirit of it is true. It's rare that we can plan pure enjoyment and fun. How often, as adults, do we grant ourselves permission to simply play?
When I say "play," I don't mean playing in an adult soccer league or playing an intense game of poker. I mean the kind of spontaneous play we had when we were kids—lose yourself in the moment, get carried away with silliness and laughter. That kind of play.
And heaven forbid we play at work. We have jobs to do, right? I know plenty of people who would call me crazy for suggesting we play at work. That's not what we're getting paid for, after all. It's a waste of time to play, while work stacks up at our desks and in our inboxes.
And, yes, that is the traditional way of thinking about work. In fact, play in the workplace was not a serious topic of research for a long time for that very reason. Play was the antithesis of work.
But things are changing. Plenty of research tells us play is a beneficial, if not crucial, part of an organization's culture. A new wave of young people with different expectations and demands for workplace culture are swiftly becoming the majority of the workforce. Workplace stress is high, loyalty looks different than it once did, transient employees threaten a sense of community and belonging, and the war for talent is becoming even more of a harsh reality.
Gamification (the process of adding game-like features to something) is a strategy for increasing both personal job satisfaction and productivity. It brings play into the workplace with the understanding that even work tasks can be accomplished playfully. It does so with the understanding that adults benefit from play, in similar ways to young children—physically, neurologically and socially. It helps us with our tolerance of stress, enhances our resourcefulness and flexibility to adjust to change, and strengthens our overall health.
Dutch historian Johan Huizinga figured this out 80 years ago and detailed it in his book, "Homo Ludens," which theorized that play is primary and necessary to our culture and central to humanity. Recent research tells us that, by definition, play is fun, spontaneous and rewarding, and is intrinsically motivated. In other words, the act of play is the reward (i.e. it's not about the trophy or the payout).
And it is voluntary (so it's not a forced icebreaker). It means someone is in a positive mood, behaving in a spontaneous way and coming up with novel solutions to problems. My friend from college was right: You can't force this kind of fun. Therefore, it's not something that should be minimized or managed, and that's where gamification, in my opinion, takes a turn south.
When I've facilitated meetings and used the terms "ice breaker" or "team builder," you can practically hear the eye rolls and slinking shoulders. I do the same thing when I'm on the receiving end. It's not often fun and it certainly wouldn't qualify as a true act of play, unless I were an enthusiastic participant.
Playfulness is a state of mind, which means anyone can opt to act playfully—or not. Play is not only for extroverts. Play gives anyone an excuse to behave in new and different ways. It gives employees permission to shed their professional masks for a few minutes and be free to be, well, whatever they want to be. It requires and fosters creativity. In play, the barriers of hierarchical roles don't exist, and everyone subsists on an equal playing field.
At work, studies say, play fosters a "climate of openness" to new perspectives and "an attitude of nonjudgment" among team members. For all these reasons, it's not a waste of time to play at work. It enhances our mental flexibility. In fact, we might find a new idea or perspective emerge from play that was impossible for us to imagine before.
I urge the "planners of play" to build a culture in which opportunities to play are possible for your employees or team members, not just checkmarks on a training agenda. Encourage breaks and create opportunities to set the work aside to have fun.
And for employees, I urge you to go play! You'll be healthier with play as a part of your routine. And at the end of your life, I would bet it won't be your rigid discipline at work that your loved ones are reminiscing about. It will be the purer, spontaneous moments when you were (playfully) you.•
__________
Phelps is leadership initiatives manager at United Way of Central Indiana.
Please enable JavaScript to view this content.