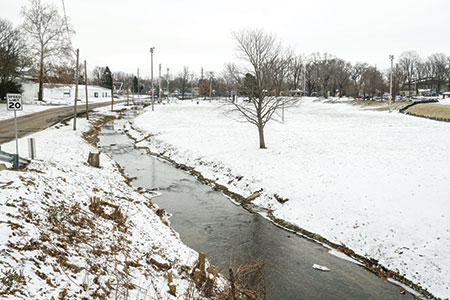 As part of its effort to add acres of mixed-use development to its downtown, Greenwood is putting an unusual asset to use: a meandering minor waterway that in spots is not much wider than a drainage ditch.
Pleasant Creek, along with Pleasant Run Creek and Jolly Brook, form the basis of Greenwood's new riverfront development project area—a state-sanctioned way to use local waterways as an economic development tool.
Traditional alcohol permit quotas do not apply within these districts' boundaries, which means cities like Greenwood—which have used up their available three-way beer/wine/liquor permits—now have the power to secure more.
Greenwood created its riverfront district in November, after a failed attempt to gain additional alcohol permits during the 2018 legislative session.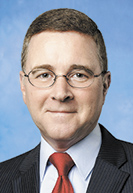 Myers
When a state lawmaker suggested to Greenwood Mayor Mark Myers that the city create a riverfront district as an alternative means to the same end, Myers didn't take him seriously. At least not at first.
"I laughed," he said. "I thought he was joking."
But after learning that Greenwood's waterways qualified, the city realized its humble creeks might enable some big prospects.
"Now, we're going to have this opportunity to bring some major restaurants to the downtown," Myers said.
The city is currently working out details of the application process retailers will use to obtain a permit. And Greenwood officials haven't yet decided whether to limit the number of permits they will approve.
But the city should be ready to start accepting applications March 1, Myers said.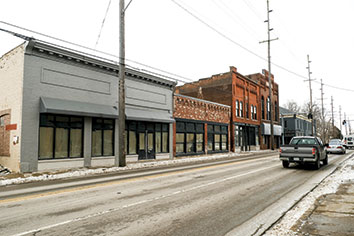 Greenwood city officials hope their development efforts will fill now-empty storefronts downtown, here along the east side of Madison Avenue at Main Street. (IBJ photo/Eric Learned)
Greenwood's sprawling riverfront district covers much of the city's northwest quadrant. It encompasses the core of downtown, including the 19-acre former Greenwood Middle School site, where the city hopes to add hundreds of apartments and town houses along with retail shops, offices and green space.
Officials envision adding 450 or more apartments and 130 or more town houses on and around the former school site, along with 75,000 square feet or more of potential office/retail space and nine acres of new or upgraded open space, including pedestrian trails.
Many parts of the project are still in flux.
"It's a puzzle," Myers said. "Everything's on the table and there's many different options for everybody."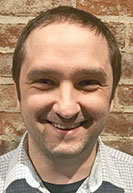 Carter
But no matter what the final picture looks like, he said, having a riverfront district is "absolutely a crucial part of" the city's larger plan.
Making more alcohol permits available sounds like a good idea to Revery, a restaurant and bar in the heart of downtown Greenwood.
Revery's general manager, J.R. Carter, said downtown needs more variety in its food and drink options—maybe a karaoke spot or a place that offers craft spirits.
Though Greenwood's other commercial areas are awash in eateries, only a handful of food and beverage establishments operate downtown.
"There's so many opportunities, in my opinion, for what people could do around this market to help reinvigorate it," Carter said. "There's just a few of us that are trying to keep it together right now. We want more traffic because that just means more volume for all of us."
In creating a riverfront district, Greenwood joins more than 30 other municipalities around the state that have done the same.
That list includes Noblesville, which established a district in 2015 built around the White River. It includes downtown and runs both east and west of the river.
That city decided to start with 10 riverfront-district alcohol permits, adding another 10 a year later.
Since the district's creation, eight restaurants have opened within it and six other existing restaurants have secured three-way alcohol permits, which allow them to serve beer, wine and spirits.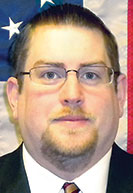 Herrington
Noblesville created the district after running out of its population-based quota of traditional permits, which sent the price for permits on the open market sky high—as much as $100,000, said Robert Herrington, the city's communications manager.
Three-way permits in the riverfront district are much cheaper.
"They can know coming into this area, if they want to be downtown, they can get a three-way license for $1,000," Herrington said.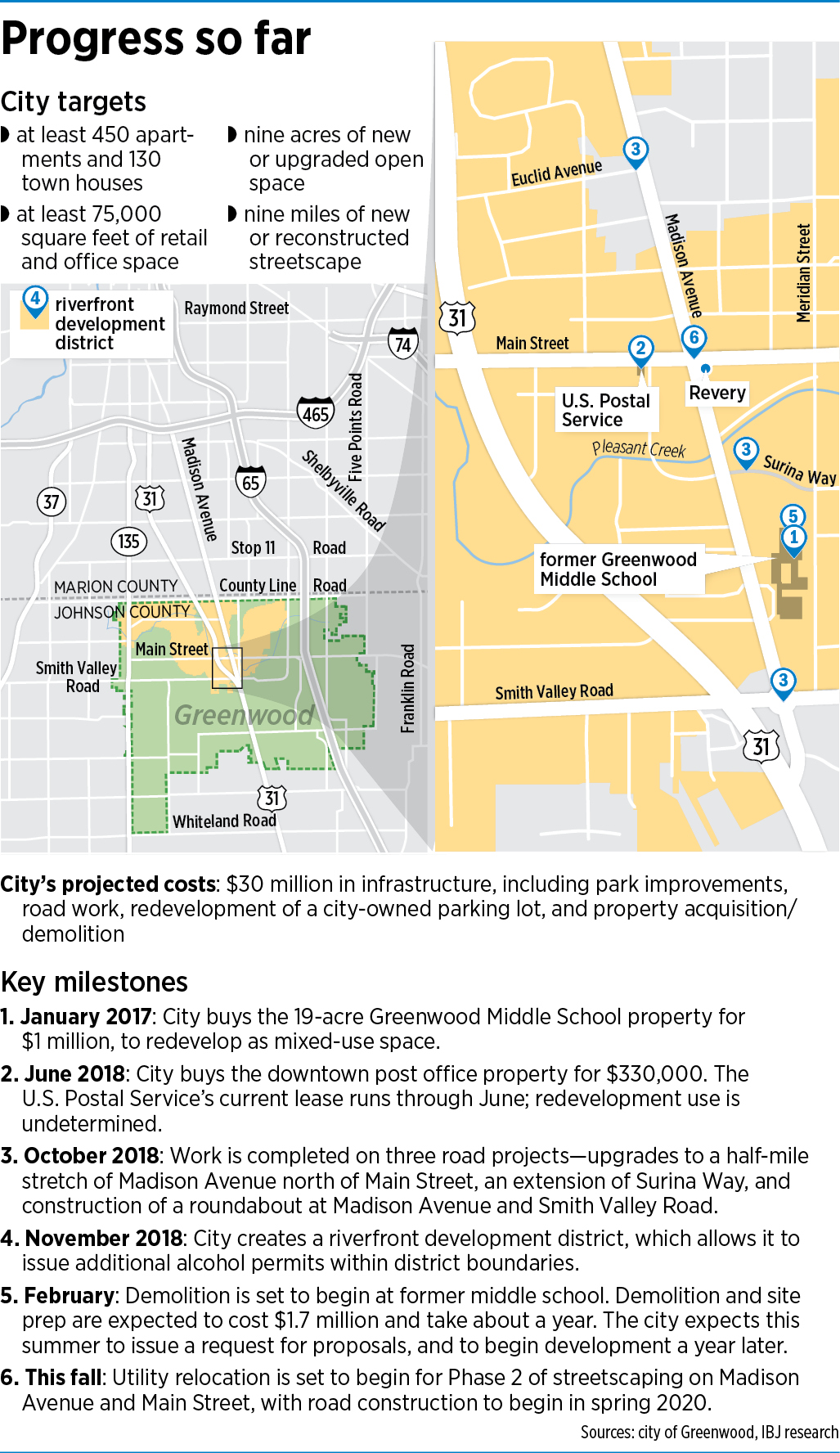 Columbus, too, has had success using its riverfront district as a downtown development tool.
In 2009, the Bartholomew County city created its riverfront district around the east fork of the White River. It's one of numerous actions Columbus has taken to strengthen its downtown.
To date, Columbus has issued 10 riverfront-district alcohol permits. The city's downtown has also attracted several food and beverage establishments that don't serve alcohol, including coffee shops and a sandwich place.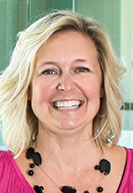 Pope
"When you look at it, I think it stimulates growth not only in alcohol sales, but also in retail and commercial sales as well," said Heather Pope, Columbus' director of redevelopment.
As Greenwood puts the final touches on its new alcohol-permitting process, other aspects of downtown development are also coming together.
The city purchased the school property in 2017 for $1 million. A $1.7 million demolition and site prep are expected to begin early next month, with new construction to begin in the summer of 2020.
Though the city doesn't expect to issue its request for proposals for the middle school site until this summer, Myers said, "I've already had 19 major developers in my office wanting a portion or all of it."
Matt Griffin, chief operating officer at Greenwood-based developer The Garrett Cos., said he's not sure that, by itself, the availability of additional alcohol permits will make much difference in the city's development plans.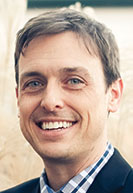 Griffin
What would matter, Griffin said, is if a well-known Indianapolis chef or brewing company planted a flag in Greenwood.
But in the bigger picture, he said, Greenwood seems poised to shed its image as a "notoriously sleepy" city.
He predicted that the former middle school site will draw significant developer interest, even though it will pose challenges because it's surrounded by existing roads and development.
"It's going to be a tricky knot to untie," Griffin said. "As complicated as it is, we are definitely one of the companies that's interested in looking at the [request for proposals] when it comes out."
In a later phase of its downtown plans, the city also wants to add mixed-use retail, commercial and residential development to the southwest corner of Main Street and Madison Avenue, which now serves as a city parking lot.
In total, the city expects to invest $30 million in infrastructure, including property acquisition and demolition, road projects, park upgrades and trail additions.
Last fall, the city completed three separate road projects designed to improve traffic flow and make downtown more pedestrian-friendly, including the addition of a protected pedestrian lane along Madison Avenue north of Main Street. That lane will be extended along Madison and Main in a future phase.•
Please enable JavaScript to view this content.