Is legalizing marijuana an answer to combating opioid abuse?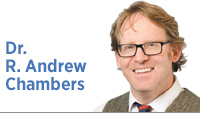 The current biomedical evidence does not support the idea that legalizing marijuana is an answer to combating opioid misuse. Legalizing marijuana can be expected to produce a number of effects, some positive and others detrimental, but the scientific evidence does not support the idea that marijuana or its principal active ingredient, tetra-hydro-cannabinol (better known as THC), can be used to treat opioid addiction.
While some studies suggest the opioid epidemic has not been as big in some states where recreational marijuana use has been legal, this evidence is too inconsistent, confounded and indirect to make treatment decisions based on these observations about the use of THC for any addiction. In fact, there is more evidence that THC, especially when used in addictive patterns, may actually make it harder for some patients to stop using opioids and other addictive drugs. Chronic THC use can also worsen the symptoms of underlying psychiatric illnesses (like depression, anxiety, psychoses) that often accompany opioid use disorders.
On the other hand, there is some evidence (biological and clinical) that THC could serve a role in treating some types of pain, e.g. on behalf of avoiding opioids altogether, or allowing for lower doses of opioids to provide better pain coverage. Similarly, short-term THC use could also have a role in treating opioid withdrawal. These possibilities are worthy of scientific pursuit.
But still, even if all this turned out to be true, it does not mean that THC would help people avoid or treat opioid addiction. This is because opioid addiction and chronic pain experiencing opioid withdrawal are correlated syndromes, but they are not the same. Also, with THC use, you have to worry about THC addiction itself, which is very real, although thankfully, not nearly as dangerous as opioid, alcohol or even nicotine addiction.
An interesting thing is that THC in pill form has long been widely available, everywhere in the U.S. It is an evidence-based and FDA-approved as a prescription drug—for nausea in chemotherapy and loss of appetite in AIDS. This reality has somehow flown under the radar in this whole debate.
But at the same time, the strict legal sanctions against marijuana (the plant that naturally makes THC), especially at the federal level, have prevented much of the broader research we need on marijuana, THC and other cannabinoids, beyond indications that are treated by THC-induced "munchies." Rigorous scientific studies, which are still woefully lacking (not only with respect to marijuana, but for treating addiction more generally), are needed to decisively address all of these biomedical questions pertaining to marijuana, its various ingredients and its clinical uses.
More policy and economic debates are needed not to stand in for the lack of science, but to help us understand why science has not been adequately invested in and translated for driving care and improvements in the treatment of addictive diseases in the U.S.•
__________
Chambers is a physician and associate professor of psychiatry at the Indiana University School of Medicine. He is also director of the Laboratory for Translational Neuroscience of Dual Diagnosis & Development and director of the Addiction Psychiatry Training Program.
Click here for more Forefront columns.
Please enable JavaScript to view this content.