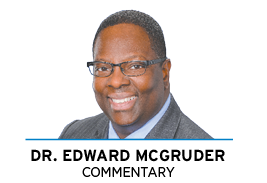 People have been wearing devices for a while to monitor a variety of health-related data points. Measuring everything from daily steps to heart rate and even sleep quality, we've been relying on the information these devices provide to stay on top of our health. But how might this apply to our pets, who can't tell us they're not feeling well, their hip hurts or they're itchy?
Giving our pets a voice
Wearable devices have applications beyond people. We're at a turning point in animal health where better data combined with innovative medicines is leading to better care for our pets.
I was raised in my dad's veterinary practice, and one of the most frequent comments I'd hear from his clients was, 'I just wish I knew where my dog or cat is hurting,' or, 'I wish I knew how my dog or cat is feeling.' Now we can actually give our pets a voice.
By attaching a device to a pet's collar, we can measure such components as heart rate and movement, and the data collected can enable veterinarians to intervene when needed. In the future, pet owners interacting with a smart speaker could also learn about their pet's health.
Connecting data, devices and care—what we call the internet of animal health things—has the potential to reimagine the way pet health care is delivered.
How it could work
How are we able to give pets a voice?
The answer can be found in six C's. First, devices must collect raw data from sensors. As with internet-of-things devices, the sensor must be connected to the internet. As data streams in, it must be organized or collated. At this point, smart analytics and algorithms would provide cognition. This data, translated into important information, would then be communicated to pet owners, who could make decisions that would improve their pets' care.
In other words, raw data from sensors becomes knowledge that is used for better decision-making about pet health.
Elanco's role
Though wearable devices for pets are not part of our business strategy, helping them live healthy, quality lives is. The company manufactures and markets a wide array of medicines and treatments for flea and tick prevention, post-surgical pain management and osteoarthritis, to name just a few.
We believe wearables will help both identify and improve outcomes for chronic diseases in dogs and cats. Specifically, veterinary researchers have demonstrated that activity monitors can provide objective data in dogs and cats for conditions such as pruritus (itching) or osteoarthritis by measuring activity, or movements, similar to the way people track steps.
A 2018 study showed that an activity monitor identified clinical signs of pruritus such as scratching and head shaking in dogs—symptoms of dermatitis or allergies. When comparing data between a video camera and the activity monitor, the monitor was 99% effective in picking up both of these clinical signs.
Devices can also detect mobility restrictions related to osteoarthritis, then improvement to mobility after treatment has started. An investigation from the University of Pennsylvania using an activity monitor demonstrated that dogs with osteoarthritis treated with a non-steroidal anti-inflammatory drug had 20% more activity as compared to placebo-treated dogs.
Once a dog is diagnosed and a treatment plan established, a device could be used to ensure the treatment is working as planned. The pet owner or veterinarian would have the ability to monitor the pet's change in activity/mobility with an activity monitor.
Better data, better pet health
While the state of the internet of animal health things is focused on kinetic activity, technology will provide even bolder opportunities to give pets a voice. Similar to human medicine today, we'll be able to measure biomarkers (chemical signals in the body that identify the presence or monitor the progress of a chronic disease) to follow the progression of certain diseases.
One day, a monitor might be able to track a pet's water consumption and urination patterns, which could indicate diabetes. The monitor could then alert the pet owner via text or smart speaker to schedule a visit with a veterinarian. Taking this scenario one step further, if diabetes is the diagnosis, and once a treatment plan has been established, monitors could detect glucose levels, a biomarker for the disease, and help a veterinarian alter the treatment plan based on the data collected.
With more real-time, objective data, veterinarians and Elanco can help pets live healthy, quality lives by continually innovating novel animal health products and practices.•
McGruder is a veterinarian and chief scientific officer of alternative innovation at Elanco Animal Health.
Please enable JavaScript to view this content.