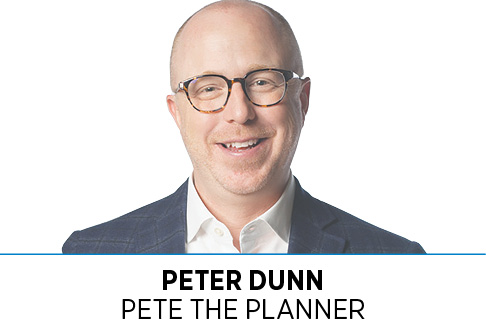 Those of you who typed your high school and college papers on a typewriter missed-out on one of the greatest games of all time. It's a game I enjoyed my entire academic career, and one my 10-year-old daughter thinks she's navigating slyly. The game revolves around one simple question: What's the least amount I need to write in order to satisfy the requirements of the assignment? In other words, how much can I manipulate font size, font style, kerning and margin to ensure an instructor is mildly convinced you completed the project adequately?
Some of us know 12.5-point font looks nearly identical to 12-point font to the naked eye, and Times New Roman leaves a smaller footprint than Helvetica Neue. Listen, sometimes you gotta work hard to employ the type of laziness required to survive academia.
If you had the good fortune to both play and win this game, there's no doubt the principle of the game has carried over to other areas of your life. What's the least number of times I need to mow the lawn to dodge the ire of my home owners association? What's the least number of times I need to watch a Victorian period movie with my wife to appear reasonably learned and interesting? And what's the least amount I need to save for retirement to ensure I'm not broke when I stop working?
Twice a month. Once a year. And 12% to 14% of your gross income throughout your career.
Strange, unsubstantiated deferment wives' tales have been floating around the workplace since the early 80s.
"Just hit the match," someone stated as they lit the match on one of the most devastating personal finance wildfires which has yet to be extinguished.
"Always put 10% in your 401(k)," another person declared upon discovering the tidiness of round numbers.
"I don't put anything in the 401(k). We have a pension," yet another worker boldly affirms, despite the fact they don't actually have a pension.
You need to save between 12% and 14% of your gross income throughout your career to secure at least a 90% chance of retirement success, according to Russell Investments Research Report. This is timely news for last month's college graduates who've yet to receive their first paychecks. However, if you're the person who just threw a graduation party for the person recently saddled with $30,000 worth of student loans and you're hearing this 12% number for the first time, you're cringing.
If the salt has started to invade the pepper on top of your head, and you haven't unknowingly adopted this rule you never even knew about, then your target deferral needs to move higher, immediately.
Fortunately for you, I have good news. Your employers' match counts toward your 12% to 14% target. For instance, if your employer matches 50% of the first 6% you contribute to the plan, that means when you contribute 6%, they contribute 3%, for a total contribution of 9% of your gross income. If I just described your situation, simply increase your contribution level to find yourself in a more acceptable deferral range.
You also just realized I have yet another arrow in my "your employer's match policy matters" quiver. Some of the best employers I come across on a regular basis contribute as much as 10% of a person's income toward the company-sponsored retirement plan. If a smart employee also contributes 10% to the plan, they're chunking away a total of 20% of their gross income on a yearly basis. Wow.
Clearly it's in your best interest to secure a better chance of retirement success by increasing your deferral rate into the appropriate range, but smart employers care too. In fact, wise human resource departments know their exact average total deferral when combining your deferrals with the company's contribution. An average total deferral of 7% for an entire workforce is a sign of major problems on the horizon—while an average total deferral of 13% for an entire workforce is a sign of strength.
According to a recent report from Fidelity, the average employer contribution has climbed to 4.7%. This is tremendous progress given the average match hovered between 3% and 4% for decades. No matter what your employer's match policy is, you must make sure you're doing your part to hit a 12% total contribution or more.•
__________
Dunn is CEO of Your Money Line powered by Pete the Planner, an employee-benefit organization focused on solving employees' financial challenges. Email your financial questions to askpete@petetheplanner.com.
Please enable JavaScript to view this content.