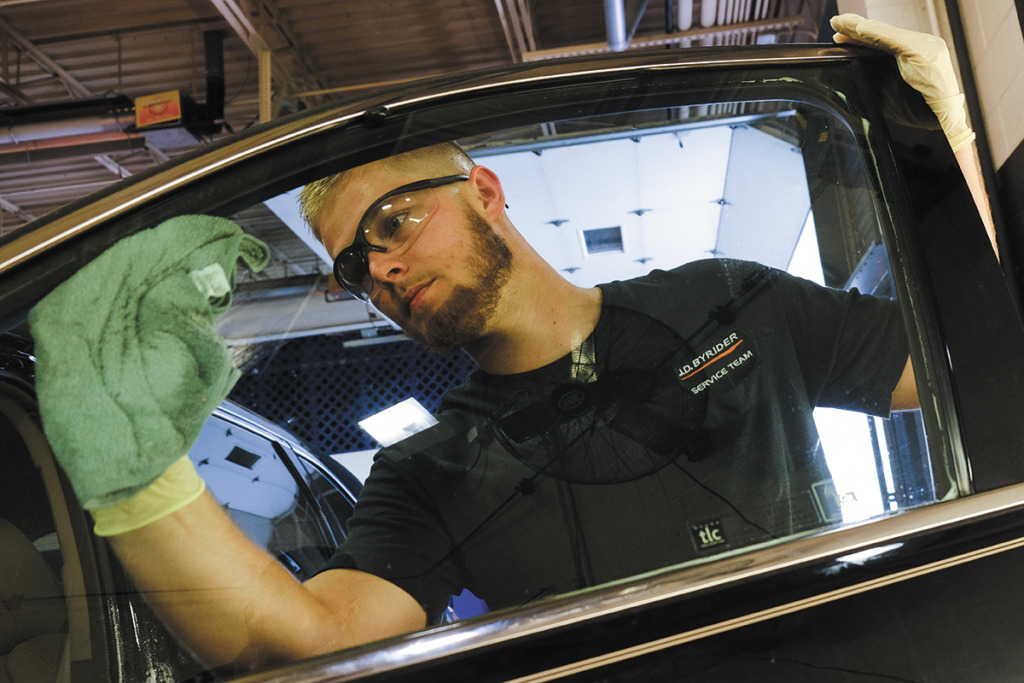 Government stimulus measures, among other factors, have helped Carmel-based used-car retailer Byrider weather the pandemic-related economic downturn without too much pain so far.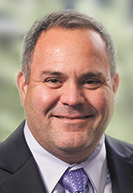 Byrider, one of the largest used-car dealers in the United States, says sales are up after an earlier drop-off, and it hasn't yet seen a spike in delinquencies or defaults among credit-challenged borrowers, who represent its core customers.
"The portfolio's performing quite well," Byrider CEO Craig Peters said.
However, the country is facing so many unknowns that it's impossible to say what bumps might lie ahead for Byrider, especially now that the initial wave of federal stimulus money is in the rearview mirror.
The possibility of future stimulus money "is something we need to watch, and we are watching, because it could shift the payment levels, Peters said. "I think we're still in a fairly uncertain environment."
The $600-a-week unemployment enhancement that ended last month, and the $1,200 individual stimulus checks issued this spring have so far helped Byrider's customers stay current on car payments. Congress hasn't yet agreed on additional measures—though President Donald Trump, through executive order, has reinstated some of the unemployment enhancement.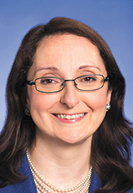 "The government has been fairly quick to act. The impact that we thought we would see in the short term, we haven't seen yet," said Rahel Avigdor, a director at New York City-based Kroll Bond Rating Agency. "It remains to be seen what's going to happen next."
Loan quality is crucial for Byrider, for which interest payments make up the largest portion of revenue. The company's other main revenue sources are royalty payments from dealership franchisees, and income from auto sales.
The company, which is owned by California-based private equity firm Altamont Capital partners, does not disclose its revenue.
Founded in 1989 by Marion auto dealer James DeVoe Jr., who died in a 2006 plane crash, the company now sells used cars at 142 franchised and company-owned dealerships around the nation.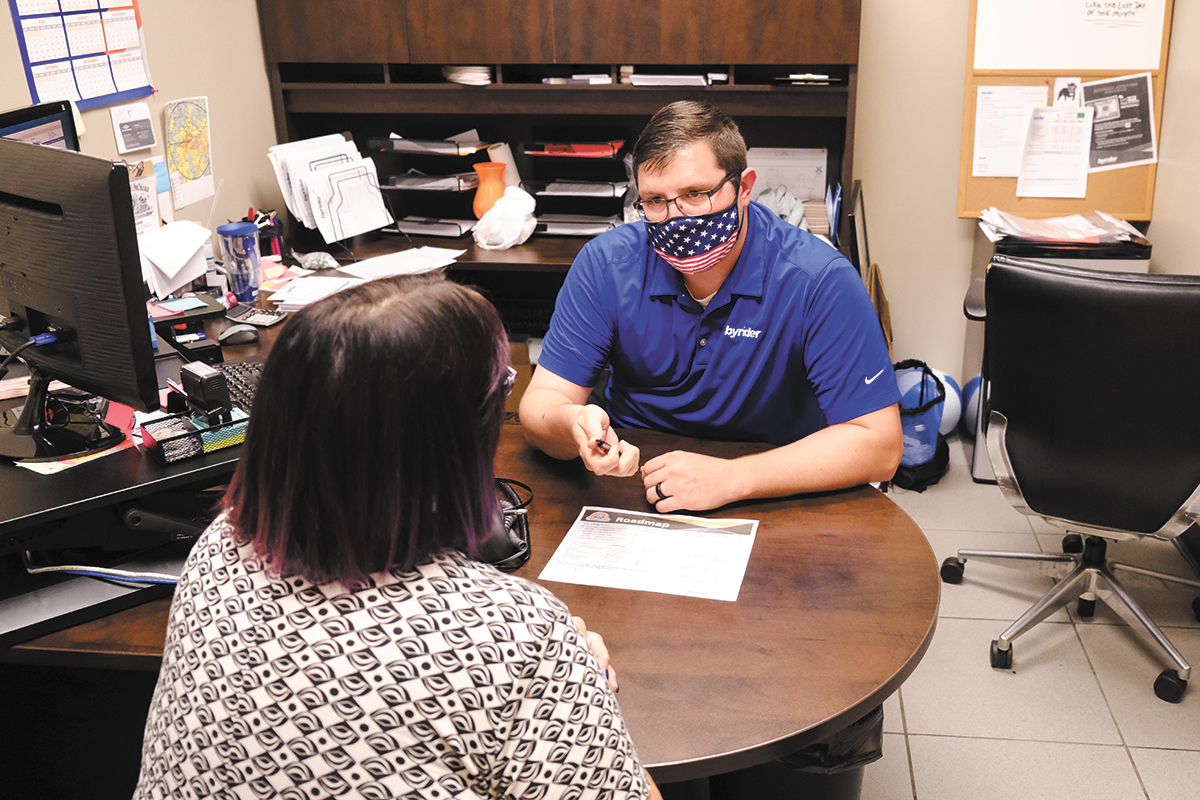 Forbearance
Byrider not only sells the cars but also finances them through its subsidiary, CarNow Acceptance Co., using a model known in the auto sales industry as "buy here pay here."
Because Byrider is making risky loans—its average default rate is around 26%—it also charges high interest rates on those loans, in some cases above 20%.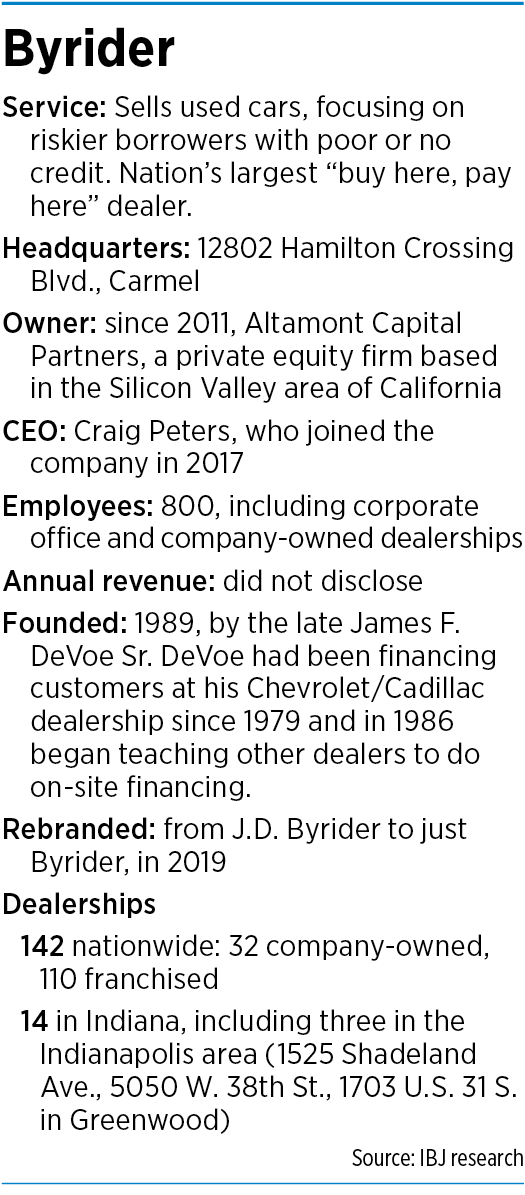 When the pandemic hit in March, Byrider took sweeping actions meant to help customers avoid default. It offered forbearance to customers who requested it, and it did not repossess customers' vehicles if they fell behind in payments.
At the high point in late April and early May, Peters said, about 15% of customers had secured a forbearance. That has since declined, and the number of customers still on forbearance is 3% to 3.5%.
Customers on forbearance were not required to make car payments, though interest continued to accrue. Skipped payments were added to the end of the loan.
Many customers who were approved for a forbearance chose to continue paying on their loans, Peters said, and in fact delinquency rates are down compared with a year ago.
Early in the pandemic, Byrider had estimated its delinquency rates would increase about 4%. But given the number of customers who continue to make payments, Peters said, Byrider now believes its delinquency rate will increase only about 2% above pre-pandemic levels, to about 28%.
Government stimulus money has helped customers stay current on payments, Peters said, but what's also helped is that Byrider toughened its credit standards.
In April and again in May, the company raised its minimum credit requirements and instituted modest increases in down payment requirements. As an example, Peters said, a customer who previously might have been able to purchase a car with no money down is now required to put $200 down. A deal that formerly required $200 down might now require $500.
The tightening of credit standards hasn't hurt Byrider's loan pipeline, and sales have roared back after an initial slowdown.
During the first month or so of the pandemic, Peters said, Byrider's auto sales were down about 30%. In large part, that was because local and state stay-at-home orders forced some dealerships to limit operations or shut down.
That also forced furloughs and job cuts at Byrider. The company has 800 employees at its Carmel headquarters and its 32 company-owned dealerships. It furloughed many of those employees and eliminated 67 jobs, but most of the furloughed employees are back on the job, Peters said.
Byrider received a Paycheck Protection Program loan—the forgivable loans that were part of the federal CARES Act stimulus program—of $5 million to $10 million to help it retain its workforce, according to the U.S. Small Business Administration.
Peters said Byrider's loan was on the lower end of that range, though he did not disclose the exact amount. The company used the money for payroll expenses, he said.
The company expects 2020 revenue to be down 5% to 10%, Peters said, but "we expect all of that to come back, plus some, when we get into 2021."
Brisk sales, for now
Byrider isn't alone in seeing strong auto sales following an early-pandemic slump, one industry insider said.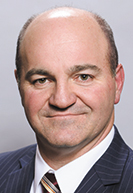 "We are seeing a lot of our buy-here-pay-here dealers have some significant success in terms of sales and the number of units that are being pushed out the door," said Shaun Petersen, interim executive vice president of the National Independent Automobile Dealers Association. The suburban Dallas-based trade group, which represents used-car dealers, has 15,000 members.
One reason for the sales rebound, Petersen said, is that lenders in general have tightened their underwriting standards because of the economic downturn. This means customers with borderline credit might no longer qualify for traditional financing, pushing them to a buy-here-pay-here dealer.
The government stimulus payments also helped boost sales and tamp down loan default rates, Petersen said. The enhanced unemployment benefits were especially meaningful to the typical buy-here-pay-here customer, he said.
"We're interested in seeing what happens now that that $600 per week has expired," Petersen said. "I think a lot's going to depend on what the job market looks like."
Especially if unemployment rates remain high, Petersen said, those loans could run into problems. "Do we expect to see defaults increase? Well, it's a concern, for sure. I do think there will be some of that in the marketplace."
One Byrider franchisee said she's already seeing sales slow and delinquencies rise.
"All the way around, August is killing me," said Jennifer Freiboth, who owns and manages a Byrider dealership in Wausau, Wisconsin, and was named one of Byrider's franchisees of the year in 2019.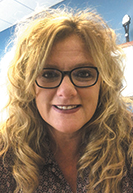 After a sales drop in late March and early April, Freiboth said, the dealership had record sales in May through July before sales dropped again this month.
The dealership has also seen a decline in the number of people who show up to complete a purchase after initiating the sales process online or by phone.
Delinquencies started to increase significantly at the end of July, Freiboth said.
She's said she's not sure why sales are off, nor whether the problems are particular to her dealership or more widespread among Byrider locations, but she suspects the pandemic's uncertainty is to blame. "I think people just don't know what's going to happen."
Local Wisconsin schools are scheduled to resume within a week, and many customers might be dealing with uncertainty around child care, since many districts are opting for online-only learning.
The looming presidential election is adding to the list of unknowns, Freiboth said.
Even so, she said she is optimistic her dealership will meet its annual profit goals, even though auto sales will probably be down about 15%.
Freiboth, who also owns five new-vehicle franchises, has been in the automotive sales business since 1993 and has seen other downturns.
But this one is unique, she said, because the fallout has been so widespread.
Whether it's been a job, a vacation or a proper funeral, "everybody has lost something that they wanted or needed," Freiboth said. "It is a true situation where nobody's left out" of the suffering.•
Please enable JavaScript to view this content.