Indiana lawmakers were only at the Statehouse for 10 weeks, but they debated plenty of topics.

Health care
Taking steps to reduce health care costs was a top priority for Republican legislators and for Gov. Eric Holcomb. Senate Bill 5 will set up an all-payer claims database and House Bill 1004 will require medical providers to get patient consent five days before a procedure in order to charge an out-of-network rate and will require non-compete agreements between hospitals and physicians to include an option for a physician to buy a release from the agreement if employment has been terminated or the contract has expired.
Lawmakers did not address site-of-service billing, which would have regulated how hospitals charge for care that occurs at an office not on the main campus.

Smoking/vaping
The legal age to purchase and possess tobacco products has been increased from 18 to 21 in Senate Bill 1. Health advocates had been pushing for years for this change. The legislation does not change the taxing structure for cigarettes or vaping materials, but that issue could return in 2021 when the next budget will be drafted.

Distracted driving
Another key bill for Holcomb was to restrict Hoosiers from holding or using cell phones while driving motor vehicles. House Bill 1070 would do just that and replaces the state's texting-while-driving ban. The bill does not restrict a driver from using a phone mounted on the dashboard or placed elsewhere in the vehicle, so drivers can still use phones for GPS services or to make calls through Bluetooth technology or on speaker phones.

Landlord-tenant relationships
This was an unexpected debate, as lawmakers rushed to preempt the city of Indianapolis from passing two tenant protection ordinances. Senate Bill 148 prohibits municipalities from regulating any aspect of landlord-tenant relationships and will take effect immediately, assuming Holcomb signs it. It will overturn the Indianapolis ordinances and likely ordinances in Bloomington and West Lafayette, but the exact number of cities impacted is unclear.

Surplus spending
Lawmakers quickly sent a surplus spending bill to Holcomb, who signed it before the
end of January. House Bill 1007 outlines how the state will spend nearly $300 million in unexpected tax revenue on six college campus construction projects:
$73 million for the Purdue College of Veterinary Medicine teaching hospital;
$62 million for Indiana University for bicentennial projects;
$59.9 million for the Ball State University STEM and Health Professions facilities;
$30 million for the Ivy Tech Community College Columbus main building replacement;
$18.4 million for renovation of Dreiser Hall at Indiana State University;
$48 million for the University of Southern Indiana Health Professions classroom renovation. The rest is targeted to pay off some existing debt obligations.
Despite concerns about the impact the coronavirus outbreak could have on state tax revenue, top Republican lawmakers say there's no need to revisit this plan.

Education
Lawmakers passed several big pieces of legislation. As expected, Senate Bill 2 included a provision to hold schools and teachers harmless for two years for low scores on the new state standardized test, ILEARN. And House Bill 1002 allows teacher evaluations to be decoupled from student test scores. Another request from teachers—making it optional to do an unpaid externship in order to renew their license—passed in Senate Bill 319. One thing public schools didn't seem to want, though—a change in referendum language—passed. House Bill 1065 allows public schools to share money raised for operations or safety improvements with charter schools in its boundaries, excluding virtual charter schools.

Unemployment trust fund
Indiana businesses are set to be locked in at the same contribution rates for the unemployment trust fund for another five years, under House Bill 1111. The rate had been expected to drop , but state officials said it needed to stay at the same level to comply with federal guidelines for how big the fund should be. The fund is on track to hit $1 billion, but needs to be around $1.8 billion. 

Redistricting
No action was taken on redistricting reform, which Senate Minority Leader Tim Lanane said might be one of the session's biggest missed opportunities. It was the last chance to make any changes to the redistricting process before new lines are drawn with data from the 2020 Census.

Attorney general requirements
House Republicans wanted to clarify what would happen if the person serving as attorney general had his or his law license suspended, which is a possibility for Attorney General Curtis Hill. The House passed Senate Bill 178 after amending it to require the attorney general to forfeit the office if he or she were disbarred from or suspended from practicing law for 30 or more days and would have also prevented that person from running for the office for five years. But Senate Republicans did not agree with the amendment, and lawmakers failed to reach a compromise before the session ended.

IndyGo funding
The future of IndyGo funding and its planned Blue and Purple bus rapid transit lines were at risk during the session, with language outlining plans to withhold tax revenue from the
transit agency inserted in House Bill 1279. Lawmakers who supported the proposal argued that they needed to hold IndyGo accountable for a 2014 law that required it to raise private funds to match 10% of the new tax revenue it was receiving. IndyGo had not raised any funds prior to the session. But the bill died without a vote in the House on the last night of the session. (See story.)

Business personal property tax
A proposal to change the way the state determines what companies are exempt from paying taxes on business equipment failed to gain enough support. Senate Bill 385 would have based the exemption on the assessed value of equipment—called personal property—rather on its value at the time the company acquired it.

Regionalism
Senate Bill 350 set up the framework for the Central Indiana Regional Development Authority, which is a step toward what local officials wanted. But it is designed to be a five-year pilot and was not granted any taxing authority. The regional development group is allowed to pursue transit, economic development, and trail and greenway projects, and it is required to prepare a strategic economic development plan.

Professional licensing requirements
This started as a priority bill for House Republicans but quickly unraveled as some of the industries lawmakers were trying to help opposed the language. The goal was to make it easier for out-of-state professionals to become licensed in the state after relocating here, by honoring licenses from other states. But some groups testified that they already had systems in place to help people in their industries, so the legislation was unnecessary. A significant portion of professions it would have applied to were stripped from House Bill 1008, and it eventually died.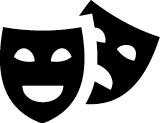 Entertainment tickets
Lawmakers failed to take action regulating non-transferable or digital tickets for concerts, sporting events and other entertainment events. Some legislators would like to require venues to offer paper tickets, but the bill introduced this year, House Bill 1331, instead tried to ban non-transferable tickets to make sure someone could resell a ticket if he or she chose to do so. But the measure met stiff opposition from the entertainment industry and failed.

Employment of minors
Senate Bill 409 eliminates the work-permit requirement minors had to obtain from their schools and extends some of the hours they can work. The bill also switches oversight of child labor from the Indiana Department of Education to the Indiana Department of Labor, and requires the Labor Department to create a public database for businesses to register with if they employ minors.•
Please enable JavaScript to view this content.