For a biotech startup that has raised millions of dollars and proclaims on its website that its goal is to "revolutionize bioengineering with the ultimate goal of ending disease," Ossium Health keeps a decidedly low profile.
The 5-year-old private company operates out of a nondescript office park on West 74th Street, with no large signs inviting attention. Inside, however, it is busily hiring research scientists, lab workers and equipment technicians to help with a momentous task.
It wants to build a huge bank of bone marrow and stem cells from deceased organ donors to treat patient with blood cancers and to improve organ transplantations.
It sounds like an audacious goal, but Ossium has already won some big believers, including First Round Capital, which was an early investor in ride-sharing giant Uber, online game platform Roblox and credit-card reader Square.
The financial database PitchBook says Ossium raised an eye-popping $60.9 million last fall in its most recent round of fundraising, with a group of investors led by General Catalyst, based in Cambridge, Massachusetts. That brought Ossium's total fundraising to $83.3 million over five years, PitchBook reported.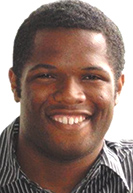 Ossium officials disputed PitchBook's figures but declined to release their own numbers to IBJ. "Due to confidentiality commitments, we cannot comment on the company's fundraising status at this time," CEO Kevin Caldwell said in an email from his office in San Francisco.
A search on the Securities and Exchange Commission's website for securities offerings turned up only one filing for Ossium, a $10.4 million offering in 2018. But PitchBook, when questioned, said it stood by its report and said it doesn't just rely on public filings but also talks with people involved with deals.
While many young biotechs seek press attention with an army of public relations consultants, Ossium Health is mostly keeping to itself. The company has not given interviews to major national newspapers or the business press, according to a search of news websites. In recent weeks, it has turned down several requests from IBJ for interviews and a tour of the Indianapolis complex.
"We are still in R&D and not looking for any press right now," Erik Woods, co-founder and chief scientific officer, said in an email. Woods referred further questions to Caldwell.
Caldwell said in an email the company is "focused on research and development of cellular therapeutics" and can't accept interviews with journalists. He said the company would do a "full press launch" later this year. However, he provided links to several podcast interviews he has done in recent years.
Regenerative medicine
So what kind of big news is coming? Hints of it are all over the company's website, including the statement that its ultimate goal is to end disease.
What Ossium says it is doing is building a global bone-marrow bank for "life-saving, on-demand, off-the-shelf bone marrow stem cells" for clinical use. "This will dramatically increase the availability of matched bone marrow and enable clinical use of a vast, untapped source of these life-saving stem cells," the website says.
Historically, there has been a shortage of bone marrow available for transplant into patients with blood cancer; much of it is provided from living donors with a close genetic match.
Ossium's goal is to end that shortage by tapping into a previously unused supply of bone marrow available from deceased organ and tissue donors. The company stores the bone marrow and associated stem cells in freezers until there is a need.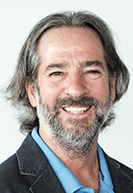 Ossium is just the latest example of a biotech hoping to do big things in the field of regenerative medicine, the branch of medicine that develops and helps regrow, repair or replace damaged or diseased cells, organs or tissues. The field has exploded with breakthroughs in the past decade, said Todd Saxton, vice president for business development at the Regenstrief Institute, an Indianapolis-based medical research institute.
"The field of cell and tissue regeneration has tremendous potential to save and improve lives as well as yield financial returns," said Saxton, who is also associate professor of strategy and entrepreneurship at the Indiana University Kelley School of Business. "But the cost and risk are high, and proof of safety first and then efficacy create high hurdles."
'Promising company'
Despite the odds, some life sciences observers in Indiana say Ossium Health is off to a strong start. They say the company has impressive technology and an experienced leadership team.
"Ossium Health is an interesting and promising company," said Brian Stemme, senior vice president at BioCrossroads, an Indianapolis-based group that promotes and invests in the state's life sciences sector.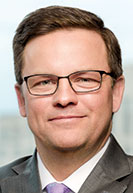 He pointed out that Woods has significant experience in cell therapy and tissue banking. After getting his doctorate in biomedical engineering from Purdue University and landing a post-doctoral fellowship at the IU School of Medicine, Woods founded General BioTechnology LLC in 1997, which specialized in preserving cells at low temperatures.
The company, with about 20 employees, was bought in 2012 by Cook Medical, the huge medical-device company based in Bloomington. "It was a rewarding experience to drive new technologies and take therapies from bench to bedside and ultimately see the lives of patients improved," Woods wrote on his website.
Over the past few decades, Woods has earned a reputation as a national authority on cryobiology—the study of extremely low temperatures on living organisms and cells. He has refined and patented methods for preserving cells and tissues. He will be inducted this summer as a fellow of the Society for Cryobiology, an international association based in Baltimore that promotes scientific research in low-temperature biology. He previously served as the society's president.
Woods spends much of his time in laboratories, but he's seen his job as more than just collecting specimens and storing them in freezers. In a 2013 lecture at the society's annual meeting, he compared the work to traveling through time.
"When you think about it, what we do as cryobiologists is freeze things and suspend them," he said. "And then we're able to reanimate them later on and really step in and out of time."
Some Indiana life sciences observers say Woods has an unusual combination of skills.
"Eric is a very credible scientist, but he's also got the business savvy, in my experience," said Matthew Neff, a former life sciences venture capitalist who is now senior director of capital markets for Thompson Thrift Real Estate, a commercial real estate developer. "He understands the need to generate a return on capital and what makes your company attractive."
'Preserving health'
As Woods oversees much of the Indianapolis operation, Caldwell, his partner and the CEO, is the public face of the company. His job is to raise money, identify markets and oversee business aspects of the enterprise.
His stack of credentials includes a bachelor's in economics from the Massachusetts Institute of Technology and a law degree from Harvard University. Before co-founding Ossium Health, he worked for two years at global consulting firm McKinsey & Co. and for two years at investment and economic consulting firms.
He traces his interest in working with life sciences to summers he spent on his grandparents' farm in western Tennessee in the 1970s.
"When I was in high school, they were getting up in age, and they would get sick a lot," he told the technology podcast Flux in an interview last month. "One of the things I noticed is that, at first, I would see them getting sick at home. Then we would take them to a doctor, who would diagnose them and sort of retroactively give them a treatment that usually did reduce their suffering but didn't really restore their health."
He continued: "And I would ask questions like, 'Why can't we anticipate what's going to make them sick beforehand? Why don't we have more interventions that actually bring them back to the level of health and vitality that I remember them being at just a few short years ago? Why are we just treating their symptoms?' And the answer I got back then was, 'Well, that's not how health care works.' And I never really accepted that answer. I've always thought that health care should be about preserving health, not just treating disease."
In Caldwell's view, Ossium's ultimate goal is to transition the U.S. health care system from a reactive, symptom-focused model to more of a preventive model, using the best breakthroughs in regenerative medicine to lead to better outcomes.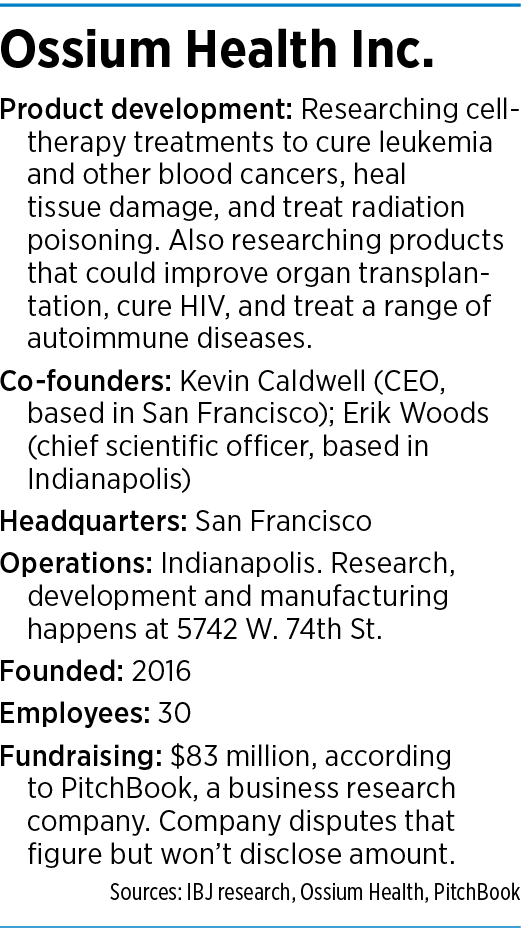 'Unused supply'
Meanwhile, the nuts and bolts of building Ossium (Latin for "bones") into a bone-marrow and stem-cell bank is taking shape.
"We're tapping into the previously unused supply of bone marrow that comes from organ and tissue donors," Caldwell said in 2019 in an interview with The Gifted Life, a podcast dedicated to organ, tissue and eye donation and transplantation.
Leukemia and other blood cancers turn white blood cells that should defend the body into cancerous, mutant cells that replicate excessively without performing their disease-fighting function, according to Ossium's website. Blood cancers claim roughly 60,000 lives each year in the United States alone.
Ossium said many of these deaths result from the shortage of matched bone marrow available for transplant.
What Ossium is doing is expanding what is possible, or acceptable, with donations. About 80% of all U.S. organ transplants are recovered from deceased donors. But very little bone marrow and related stem cells are recovered from dead people.
"Bone marrow is a tissue that can be cryo-preserved indefinitely," Caldwell told the health care podcast 3D Heals last year. "We can freeze bone marrow for decades, thaw it later and transplant it effectively."
That puts Ossium Health into one of the fastest-growing sectors of medicine.
"Stem cells are a hot area," Neff said. "They are the source of all other cells that grow in the body. It's the raw material of life. So it is nature's garden if you will. It's a jumping-off point for creating a lot of things."
And Ossium Health says it has plans for going beyond just bone marrow. The company said it is researching products that could dramatically improve organ transplantation, cure HIV and treat a range of autoimmune diseases, including multiple sclerosis.
The company has about 30 employees and is busy hiring more scientists and lab workers for Indianapolis, along with corporate staff for San Francisco, according to its website. Ten of the 14 jobs posted on its website are for Indianapolis.
The company is researching treatments for radiation poisoning, which is important because the stem cells of bone marrow are highly sensitive to radiation exposure. It also wants to improve organ transplantation, thus cutting back on the need for patients who get transplants to spend years taking drugs that suppress their immune systems in an effort to reduce damage to their new organs.
And lest there be any confusion about the company's grand vision, you can read this on its website: "Ossium's vision is a future in which scientific progress enables humans to live without disease."
If so, it might all start with a row of freezers and databank of donors and recipients.•
Please enable JavaScript to view this content.