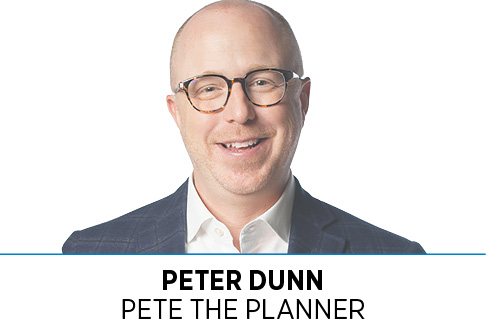 On a much longer flight than it should have been from eastern Tennessee to Atlanta last week, I focused my brain on a question that had been haunting me the better part of 10 years.
Most questions surrounding the financial struggles of Americans have been answered, but one hasn't been given the attention it truly deserves. Here's the question: What prevents people from achieving the financial outcomes they desire?
The easy answer is lack of discipline. I have personally believed for years that this was the stumbling block. But after a decade of contemplation, I'm convinced a different impediment throws people off track well before behavior becomes a problem. It's a problem so sneaky, so prevalent and so undesirable that its mere presence is exactly what causes its persistence.
Shame.
Shame prevents people—really smart and capable people—from bringing their challenges forward to the solutions altar.
About 10 years ago, I received a cryptic email from a prominent businessman—a person I knew of but didn't know. He asked if he could buy me lunch, and I agreed, primarily stoked by curiosity.
The day came, the seats were filled, and the small talk commenced. I'm as good at small talk as anyone, when I want to be, but on this day the conversation was as hitch-ridden as my first attempt at running the Mini Marathon. Something heavy was going on. I knew I was going to learn of it within minutes, and I was terrified of the gravity it promised to place on me.
"It's all a lie," my new acquaintance unleashed, putting an abrupt end to the small talk and forcing my eyes wide open. "I have nothing. And I don't know exactly how much credit card debt I have, but I'm pretty sure it's at least $200,000." His exhale almost blew out the tea light placed between us.
"Seven years ago or so, I had a really bad year, and I didn't want anyone to know so I stopped working with my accountant. I don't have a financial adviser because I can't risk anyone finding out the truth," he continued as the server kept her distance with our ice teas in hand, sensing something was amiss.
At the time this lunch occurred, I was roughly 30 years old. I tell you this, because on that day I saw a look on a person's face I had never seen before. The look, which I've now come to know quite well, is the look of shame—a relentless self-hatred. The man was so mad at himself. He was so embarrassed. But worst of all, he was unmistakably paralyzed.
I was not equipped to help that man on that day, but I was able to hear him out.
Mind you, I've thought about this lunch for 10 years. I've replayed his words and I've matched those words up with words I didn't speak that day because I didn't fully understand what I was dealing with. At the time, I didn't have kids, I didn't have as much experience dealing with these types of situations, and I had yet to see how people can tear themselves apart with feelings.
Here's what I've learned since.
There's nothing wrong with something being wrong.
You can fix what's financially broken, but you have to disconnect your net worth from your self-worth. I agree, that's a horribly trite turn of phrase, but it's inarguably true. You are not your financial decisions. You are not your financial standing.
What I've learned since that day is that shame is debilitating. People experience deep, brooding shame for tragedies both large and small—no matter their role in the cause of the shame. As you think through your finances and evaluate the competency of your decisions, be on the lookout for shameful feelings. If left unattended, that shame will paralyze you.
I don't exactly know what happened to my lunch companion immediately following our lunch. I attempted to follow up out of some sort of cosmic obligation to help a brother out, but never heard anything.
Several years later, I saw the man at a charity event and he gave me a smile, wink and a nod. I studied his face from across the room for the rest of the night. After two hours, I decided it was gone. The shame was gone. Who knows whether he solved the financial problem or not? But the shame was gone.
I like to think the shame began to disappear when he confessed his feelings to a complete stranger.•
__________
Dunn is CEO of Your Money Line powered by Pete the Planner, an employee-benefit organization focused on solving employees' financial challenges. Email your financial questions to askpete@petetheplanner.com.
Please enable JavaScript to view this content.